Author Archive: BT Online Editor
Dear Bariatric Times Editor: This letter is in response to the an article published in The Journal of the American Medical Association (JAMA) by Ludwig and Murtagh entitled, "State intervention in life-threatening childhood obesity."[1] As a frontline childhood obesity physician, I strongly disagree with the premise of this article.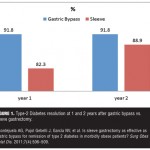 Bariatric Times. 2012;9(2):10–19 ABSTRACT During the 28th Annual Meeting of the American Society for Metabolic and Bariatric Surgery (ASMBS), in Orlando, Florida, June 12 to 17, 2011, Dr. Phil Schauer moderated a panel debate entitled, "Metabolic Surgery for Diabetes: Which Operation is Most Suitable for Diabetic Patients." In this Group Symposium, the four panel members, […]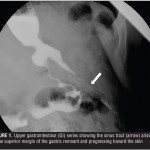 by Melissa M. Beitner, MBBS; Jonathan Cohen, MD; and Marina S. Kurian, MD Dr. Kurian and Dr. Beitner are from the Department of Surgery, NYU Langone Medical Center, New York, New York. Dr Cohen is from the Department of Medicine, Division of Gastroenterology, NYU Langone Medical Center, New York, New York.
Column Editor: Laura Boyer, RN, CBN President of the Integrated Health Section of the  ASMBS; Director of Clinical Systems for The Surgical Specialists of Louisiana in Covington, Louisiana This column is dedicated to covering a variety of topics relevant to the multidisciplinary care of the bariatric surgical patient. This month's column by Karen Schulz, RN, […]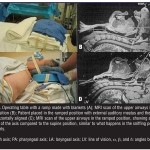 Column Editor: Stephanie B. Jones, MD Dr. Jones is Vice Chair for Education, Department of Anesthesia, Critical Care and Pain Medicine, Beth Israel Deaconess Medical Center, Boston, Massachusetts This ongoing column is authored by members of the International Society for the Perioperative Care of the Obese Patient (ISPCOP), an organization dedicated to the bariatric patient. […]
This ongoing column is dedicated to sharing with readers the life and experiences of Dr. Edward Mason. Column Editor: Tracy Martinez, RN, BSN, CBN Ms. Martinez is the Program Director for Wittgrove Bariatric Center in La Jolla, California.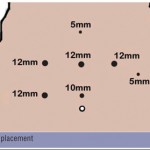 Surgical Pearls: Techniques in Bariatric Surgery Column Editors: Raul J. Rosenthal, MD, FACS, FASMBS, and Daniel B. Jones, MD, MS, FACS This Month's Technique: Laparoscopic Antecolic-antegastric Roux-en-Y Gastro-jejunal Anastomosis using a Combined Linear Stapler and Hand-sewn Technique