Author Archive: BT Online Editor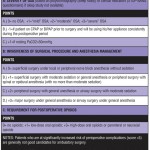 by Jay B. Brodsky, MD, and Jerry Ingrande, MD Dr. Brodsky is Professor (Anesthesia) and Medical Director: Perioperative Services, Stanford University Medical Center, Stanford, California. Dr. Ingrande is Instructor (Anesthesia) and Chief of Bariatric Anesthesia Division, Stanford University Medical Center.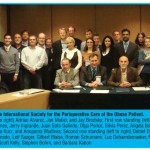 by Ashish Sinha, MD, PhD, DABA, and Anupama Wadhwa, MD Dr. Sinha is Assistant Professor of Anesthesiology and Critical Care, and Assistant Professor of Otorhinolaryngology and Head and Neck Surgery, University of Pennsylvania School of Medicine, Philadelphia, Pennsylvania. Dr. Wadhwa is Associate Professor, University of Louisville, Site Director, Outcomes Research Consortium, Director Of Residency Curriculum, […]
by Kimberley E. Steele, MD, FACS; Thomas H. Magnuson, MD, FACS; Anne O. Lidor MD, MPH, FACS; Dean F. Wong, MD; and Michael A. Schweitzer, MD, FACS Drs. Steele, Magnuson, Lidor, and Schweitzer are all from the Department of Surgery, The Johns Hopkins University School of Medicine, Baltimore, Maryland. Dr. Wong is from the Department […]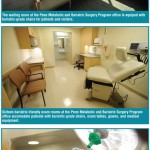 by Jim Henry, RD, LD/N, and Noel N. Williams, MD, FRCSI Jim Henry is the Bariatric Program Coordinator, Hospital of the University of Pennsylvania, Philadelphia, Pennsylvania. Dr. Williams is a surgeon at the Hospital of the University of Pennsylvania. Bariatric Times. 2011;8(7):16–18 Welcome to the Penn Metabolic and Bariatric surgery program at the hospital of […]
Hamburg, Germany, August 31—September 3, 2011 by Rudolf A. Weiner, MD Professor Weiner is President of the European Chapter of IFSO and President of the upcoming 16th World Congress of the International Federation for Surgery of Obesity and Metabolic Disorders; Professor in Surgery, University of Frankfurt, Germany, Head of the Department for General, Visceral and […]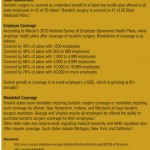 by Robin L. Blackstone, MD, FACS, FASMBS Dr. Blackstone is President of the American Society for Metabolic and Bariatric Surgery and Medical Director, Scottsdale Healthcare Bariatric Center, Scottsdale, Arizona.
Total Bariatric Care by Eric J. Demaria, MD This month's topic: Low BMI surgery: Metabolic or Cosmetic? Dr. DeMaria is from New Hope Wellness Center, Raleigh, North Carolina. Bariatric Times. 2011;8(7):22 This column is dedicated to providing updates and commentary on a wide range of topics within the specialty of bariatric surgery.
Surgical Pearls: Techniques in Bariatric Surgery Column Editors: Raul J. Rosenthal, MD, FACS, FASMBS, and Daniel Jones, MD, MS, FACS This column recruits expert surgeons to share step-by-step technical pearls on bariatric procedures This month's technique: How to Perform a Hand-sewn Gastrojejunostomy by Kelvin Higa, MD, FACS, Clinical Professor of Surgery, University of California, San […]