Author Archive: BT Online Editor
May 2011 This is a CE-accredited article. Instructions and post-test are available HERE. by 'Lissa Clark, RN, BSN, MSN, CNE, and Joyce M. Black, PhD, RN, CWCN, FAAN Dr. Black is Associate Professor of Nursing, Department of Adult Health and Illness, University of Nebraska Medical Center, Omaha, Nebraska. Ms. Clark is Instructor of Nursing, Department […]
by Bruce Maller; Robin Blackstone, MD, FACS, FASMBS; and Jaime Ponce, MD, FACS, FASMBS
by Kerrie Warne, Director, NewStart, St. Alexius Hospital Acknowledgment: The author would like to thank Ms. Stephanie Stemmler, media liason for St. Alexius Hospital, for her assistance with the preparation of this article.
by Siggi Ming, MS, ARNP, NP-C, and Russell S. Gornichec, MD, FACS Ms. Ming and Dr. Gornichec are both from the Weight Loss Center of Oklahoma, Oklahoma City, Oklahoma. financial disclosure: Ms. Ming and Dr. Gornichec report no conflicts of interest relevant to the content of this article.
by Richard J. Joseph, BS; George L. Blackburn, MD, PhD; and Daniel B. Jones, MD, MS, FACS Mr. Joseph and Dr. Blackburn are from Beth Israel Deaconess Medical Center, Center for the Study of Nutrition Medicine, Boston, Massachusetts. Dr. Jones is from Beth Israel Deaconess Medical Center, Minimally Invasive and Bariatric Surgery, Boston, Massachusetts.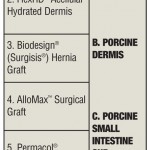 Dedicated to providing a venue for interactive exchange of ideas, interesting topics, and surgical pearls from experts in repair of abdominal wall defects as they relate to bariatric surgery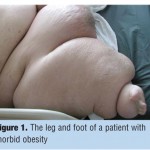 This is a CE-accredited article. Instructions and post-test are available HERE. by Shirley A. Thomas, RN, MPA, and Mary Lee-Fong, RN-C, MSN Ms. Thomas is the nurse manager of the Vascular and GI Surgery and Telemetry Unit and Bariatric Consultant at UC Davis Medical Center in Sacramento, California. She serves on the National Association of […]
by Kelvin Higa, MD, FACS Dr. Higa is President of the American Society for Metabolic and Bariatric Surgery Foundation; Clinical Professor in Surgery, University of California San Francisco, Fresno; and Director, Bariatric and Minimally Invasive Surgery, Fresno, California.
This ongoing column is dedicated to providing evidence-based bites of information for the clinician on nutritional considerations in the bariatric patient. This Month's Contributor: Liz Goldenberg, MPH, RD, CDN Ms. Goldenberg is a nutritionist at New York Presbyterian Hospital, Weill Cornell College of Medicine of Cornell University, Department of Surgery, New York, New York. Bariatric […]