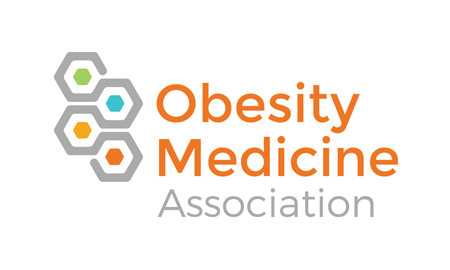 by Harold Bays, MD, FOMA, FTOS, FACC, FNLA, FASPC
Dr. Bays is Medical Director and President of the Louisville Metabolic and Atherosclerosis Research Center in Louisville, Kentucky, and the Chief Science Officer of the Obesity Medicine Association.

Funding: No funding was provided.
Disclosures: Dr. Bays is the Chief Science Officer of the Obesity Medicine Association.
Bariatric Times. 2021;18(2):20
---
The emergence of COVID-19 has revealed how obesity increases the vulnerability of patients to adverse health outcomes. Beyond increased risk and worsening outcomes with respiratory tract infections, the complications of obesity are well-documented—from metabolic and cardiovascular conditions to mental health experiences and other adverse effects. Making matters more challenging is that the number of adults with obesity has increased by more than 200 percent over the past few decades.1,2
Bariatric surgeons are well-positioned to improve the country's most prevalent and preventable disease, which is the epidemic of obesity. Peer-reviewed tools and resources, such as those included in the 2021 Adult Obesity Algorithm®, can better equip obesity medicine clinicians to manage patients with obesity and its complications.3
First developed by the Obesity Medicine Association (OMA) in 2013, and updated yearly, the Obesity Algorithm provides up-to-date information on the mechanisms, evaluation, and treatment of obesity. This powerful, practical, and comprehensive resource provides evidence-based medical approaches to assist patients achieve a healthy body weight and help patients attain patient-centered health goals. The science of obesity medicine is rapidly evolving; the annual updates to the Obesity Algorithm reflect those advances. 
In its 2021 Obesity Algorithm, OMA has revised its classifications of body composition, physical activity goals, and defined "pre-obesity" based upon percent body fat. Other updates include guidance on telehealth, as well as a standard procedure template for providers seeking to launch obesity medicine practices.  Additional updates to the 2021 Obesity Algorithm include the following:
Obesity and organ transplantation, kidney stones, and orthopedic conditions

Metabolic syndrome

Approach and management of patients with increasing cholesterol with ketogenic diet

 

Updates to women and obesity

 

Lipedema

 

Hypothalamic obesity

Obesity setpoint myth

Fruit versus high fructose corn syrup

 

Inclusion of setmelanotide

 
 Bariatric surgeons can play a key role in stemming the obesity epidemic and promoting better health outcomes, but they might benefit from pragmatic resources to further help get this done. While metabolic surgery is an effective obesity treatment, many patients with obesity are at risk for postoperative weight gain. Thus, bariatric surgery and medical management are best considered complementary in helping best construct a patient centered treatment plan and achieving improved health outcomes.
The Obesity Algorithm is available in digital and print formats. OMA members can access the updated Obesity Algorithm for free, and nonmembers can download the interactive e-book for just $59. To become an OMA member, visit: https://obesitymedicine.org/join/.
References
Khaodhiar L, McCowen KC, Blackburn GL. Obesity and its comorbid conditions. Clin Cornerstone. 1999;2(3):17–31.

Obesity and Overweight. Centers for Disease Control. https://www.cdc.gov/nchs/fastats/obesity-overweight.htm. Accessed 13 January 2021.

2021 Obesity Algorithm®. https://obesitymedicine.org/obesity-algorithm/. Accessed 13 January 2021.
Category: Medical Methods in Obesity Treatment, Past Articles