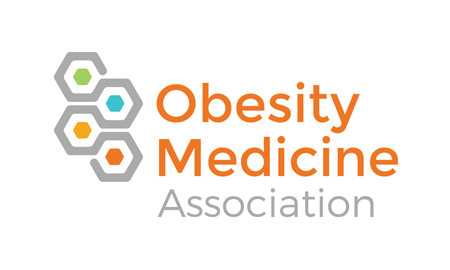 by Nicholas Pennings, DO FOMA
Dr. Pennings is Associate Professor of Family Medicine at the Campbell University School of Osteopathic Medicine and director of the Campbell University Health Center in Lillington, North Carolina. Dr. Pennings also serves as Executive Director of Clinical Education for the Obesity Medicine Association.

Bariatric Times. 2020;17(9):19–20
---
The rise of obesity and the state of diabetes care and prevention in the United States (US) are inextricably linked, and they have been for decades.1 The number of adults with obesity has increased more than 200 percent over the last 40 years.2 Over 90 percent of people with diabetes are now Type 2.3 If these similar trajectories weren't enough to paint a picture of the linkage between diabetes and obesity, we also understand the connection medically.
The risk of developing prediabetes and Type 2 diabetes increases as body mass index (BMI) increases.4 In particular, an increase in visceral adipose tissue increases diabetes risk.5 One mechanism behind this risk is related to visceral fat being less responsive to insulin.
With that in mind, any discussion of the treatment of diabetes should include obesity treatment. Similarly, obesity treatment—which can include bariatric surgery—should be considered a path to diabetes treatment and prevention.
When Treatment Doubles as Prevention
With 70 percent of the population in the US having overweight or obesity, and 90 percent of all patients with Type 2 diabetes also living with overweight or obesity, it's clear we have an opportunity to embrace an approach to treatment that has the potential to make meaningful improvements for patients on multiple fronts.6,7
Consider this: A lifestyle intervention that includes a 5-to-10 percent reduction of weight can reduce the risk of diabetes by 58 percent.8 By treating obesity first, clinicians are doing more than controlling glucose levels, they are treating the underlying pathophysiology of Type 2 diabetes: insulin resistance.
The reality is that most clinicians who treat Type 2 diabetes focus on glycemic control, sometimes with medications that promote further weight gain. Providers now have excellent opportunities to address both weight and glycemic control. If we approach each case with that outlook, we can encourage education and prevention around both of these diseases.
Unfortunately, only one-third of people with obesity have been diagnosed. More than half of healthcare professionals report time constraints as a major hurdle to even discussing weight with their patients.9,10 But, according to the New York University (NYU) School of Medicine, patients who receive counselling on obesity treatment from physicians who received training in obesity medicine perceived a higher quality of care.11 More informed and effective obesity care readily translates to better diabetes prevention and care.
Bariatric Surgery and Diabetes
Bariatric surgery is most often associated with obesity treatment. It has clear benefits for patients with diabetes, particularly those with Type 2 diabetes.12,13 Most patients with diabetes experience remission after bariatric surgery, and the International Diabetes Foundation notes that surgical intervention can be a cost-effective treatment for Type 2 diabetes. It has also been observed that bariatric surgery and concurrent medical intervention results in significantly more glycemic control than medical intervention alone.14
Connecting with Obesity and Diabetes Resources
Understanding the connection between obesity and diabetes can help clinicians, and bariatric surgeons, in particular, guide patients toward better health outcomes. The Obesity Medicine Association (OMA) offers a wealth of resources to advance that understanding, including specialized continuing education tracks focused on managing adiposity-related diseases and the role of weight management in the treatment of diabetes.15,16 Additional OMA resources include The Obesity Algorithm®, Obesity Treatment Proficiency Badges™, and American Board of Obesity Medicine (ABOM) preparation materials.17–19
The reality is there is a clear benefit when clinicians treat patients for both obesity and diabetes through medical, surgical, and especially combined approaches. If we approach each case with that outlook, it's clear that a greater emphasis on obesity education, training, and the effective use of medication will make a difference for our patients.
For more obesity medicine resources or to become an OMA member, visit www.obesitymedicine.org.

References
Kahn B, Flier J. Obesity and insulin resistance. J Clin Invest. 2000;106(4):
473–481.

Obesity and Overweight. Centers for Disease Control. https://www.cdc.gov/nchs/fastats/obesity-overweight.htm. Accessed August 5, 2020.

Bullard K, Cowie C, Lessem SE, et al. Prevalence of diagnosed diabetes in adults by diabetes type—United States, 2016. MMWR Morb Mortal Wkly Rep. 2018;67(12):359.
Stokes A, Preston SH. The contribution of rising adiposity to the increasing prevalence of diabetes in the United States. Prev Med. 2017;101:91–95.
Lebovitz HE, Banerji MA. Point: visceral adiposity is causally related to insulin resistance. Diabetes Care. 2005;28(9):2322–2325.

Obesity and Overweight. Centers for Disease Control. https://www.cdc.gov/nchs/fastats/obesity-overweight.htm. Accessed August 5, 2020.

Obesity and Overweight. World Health Organization. https://www.who.int/dietphysicalactivity/media/en/gsfs_obesity.pdf. Accessed August 5, 2020.

Diabetes. Johns Hopkins Medicine. https://www.hopkinsmedicine.org/digestive_weight_loss_center/conditions/diabetes.html. Accessed August 5, 2020.

Bleich S, Pickett-Blakely O, Cooper, LA. Physician practice patterns of obesity diagnosis and weight-related counseling. Patient Educ Couns. 2011;82(1):
123–129.

Barrier 4: Insufficient Dialogue and Follow-Up. ACTION Study. https://www.actionstudy.com/barriers-to-obesity-care/insufficient-dialogue-and-follow-up.html. Accessed August 5, 2020.
Category: Medical Methods in Obesity Treatment, Past Articles