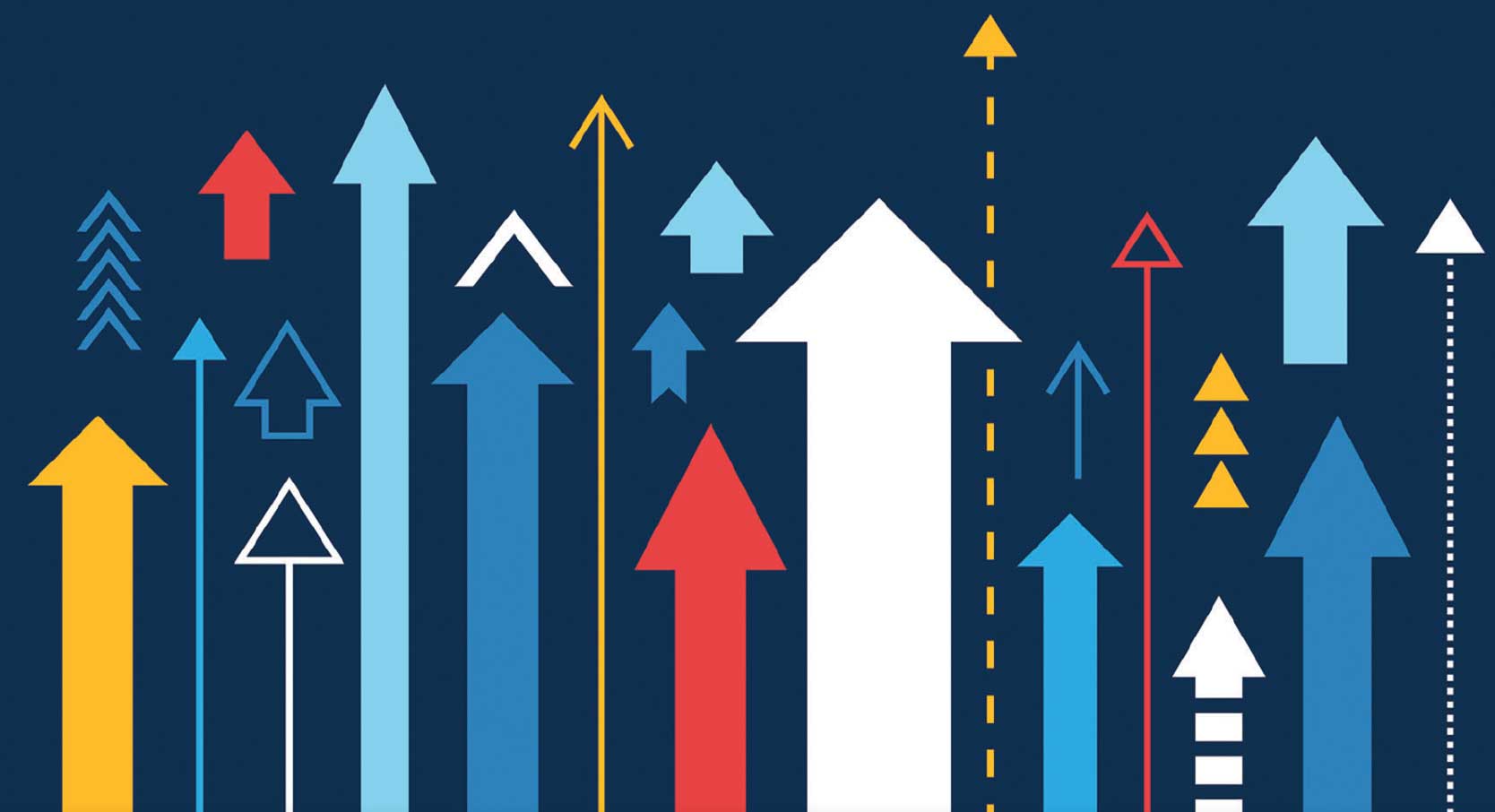 by Dominick Gadaleta, MD, FACS, FASMBS, and Anthony T. Petrick, MD, FACS, FASMBS
Dr. Gadaleta is Chair of the Department of Surgery at Southside Hospital; Director of Metabolic and Bariatric Surgery at North Shore University Hospital, Northwell Health in Manhasset, New York; and Associate Professor of Surgery at Zucker School of Medicine at Hofstra/Northwell in Hempstead, New York. Dr. Petrick is Quality Director, Geisinger Surgical Institute; Director of Bariatric and Foregut Surgery, Geisinger Health System in Danville, Pennsylvania.
Bariatric Times. 2019;16(12):15.
---
The 36th American Society for Metabolic & Bariatric Surgery (ASMBS) Annual Meeting was held during ObesityWeek 2019 in Las Vegas, Nevada, from November 3 to 8, 2019, this year. As in the past, this international event focused on the basic science, clinical application, medical and surgical intervention, and prevention of obesity. For the final time, the ASMBS and The Obesity Society (TOS) joined resources and presented an outstanding scientific and educational conference covering cutting-edge basic science, clinical research, and public policy impacting the quality of life for the millions of Americans who suffer from obesity, this year focusing on the relationship between diabetes, obesity, and diabetes (metabolic) surgery. The combined ObesityWeek keynote address was given by William Cefalu, MD, Director of the Division of Diabetes, Endocrinology, and Metabolic Diseases (DEM) at the National Institute of Diabetes and Digestive and Kidney Diseases (NIDDK), National Institute of Health (NIH), who led the meeting with his presentation, "Type 2 Diabetes and Obesity: Challenges and opportunities. What does the future hold?" began the meeting.
The ASMBS Integrated Health Keynote Address was given by Walter Pories, MD, Professor of Surgery, Biochemistry, and Kinesiology at East Carolina University. His address, "We can do better! A call for Interdisciplinary Diabetes Centers," was followed by the ASMBS Integrated Health Presidential Address, given by Karen Flanders, MSN, APRN, CBN.
This year's ASMBS Mason Lecture was given by Philip Schauer, MD, Professor of Metabolic Surgery and Director of the Bariatric and Metabolic Institute at Pennington Biomedical Research Institute of Louisiana State University. Dr Schauer's talk, "Why We MUST Have a Multi-Center RTC for Metabolic Surgery!" outlined the need for a randomized controlled study like the STAMPEDE Trial,1 which answered the question of bariatric surgery verses medical management for glycemic control, weight reduction, medication reduction, improvement in lipid levels and quality of life. Additionally, it addressed the question, "Does surgical intervention reduce incidence and risk of cardiovascular events compared to intense medical management?" This was immediately followed by Dr. Eric DeMaria's Presidential Address, where he outlined the numerous achievements by ASMBS in 2019 and introduced the membership to the diabetes awareness campaign, including the new website https://asmbs.org/escape-diabetes. At this website, patients can find a physician, learn more about the link between obesity and diabetes, and calculate their 10-year risk reduction for heart failure, coronary heart disease, diabetic kidney disease, cerebrovascular disease, and all-cause mortality following diabetes (metabolic) surgery.
This year, ASMBS had 18 preconference courses for all attendees, providing learning opportunities for both novice and seasoned members. These courses ranged from half-day to two-day sessions and were designed to improve skills and help begin a new program or take an existing program to the next level. The course on Barrett's esophagus and sleeve gastrectomy (SG), directed by Corrigan McBride, MD, and Natan Zundel, MD, discussed the management options for gastroesophageal reflux disease (GERD) and Barrett's esophagus, before and after surgery, and the role of endoscopic and pH studies pre- and postoperatively. This year's enhanced recovery after surgery (ERAS) course, directed by Tammy Kindel, MD, Anthony Petrick, MD, and April Smith, PharmD, featured presentations on ERAS implementation, reducing surgical stress, and multimodal pain management. The half-day course was an excellent review of best practice and served as a guide to anyone considering incorporating ERAS into their surgical program.
There were several collaborative sessions with our esteemed medical and surgical colleagues in the United States and abroad, including a joint session with the American Diabetes Association (ADA) on the "Interventional Treatment of Diabetes" lead by Drs. DeMaria and Cefalu. Other collaborative sessions included "One Anastomosis Procedures (International Federation for the Surgery of Obesity and Metabolic Disorders, IFSO), a discussion regarding RYGB in Brazil (Brazilian Society for Metabolic and Bariatric Surgery), "Medical Tourism in Bariatric Surgery" (Mexican Bariatric Surgeons) and "Synergy in Practice" (Obesity Medicine Association).
In the Top Paper I session—moderated by Ashutosh Kaul, MD; Richard Peterson, MD; and Ann Rogers MD—Oliver Varban, MD, et al asked the question: "Is It Worth It? Determining the Health Benefits of Sleeve Gastrectomy in Patients With a Body Mass Index Less Than 35kg/m2." Using data from the statewide bariatric specific registry, they compared 333 patients (body mass index [BMI]<35kg/m2) to 41,172 patients (BMI>35kg/m2) undergoing SG during the same time period, and found the patients with low BMI were more likely to achieve a BMI of less than 25kg/m2, have better quality of life, body image scores, and satisfaction rates compared to those stating with a BMI greater than 35kg/m2. They also found similar rates of complication and discontinuation of medications for hypertension, hyperlipidemia, and diabetes.2
The Top Paper Session II, moderated by Teresa LaMasters, MD; Carl Pesta, MD; and John Scott, MD, featured several interesting presentations. Jolanta Lorentzen, MD, from Vestfold, Norway, presented a triple-blinded RCT of 109 patients with severe obesity and diabetes to SG (n=55) or Roux-en-Y gastric bypass (RYGB) (n=54) between 2013 and 2018. At one-year follow-up (n=93), the SG patients had significantly higher prevalence of GERD, measured by symptoms, pathological acid reflux, and de novo esophagitis, compared to the RYGB group.3
In the same session, Raul Rosenthal, MD, presented a case-controlled analysis of the National Inpatient Sample for 2010 to 2014. They looked at 1,670,035 patients, 246,668 of whom underwent bariatric surgery. After accounting for independent variables, they found patients with a BMI greater than 35kg/m2 without bariatric surgery were significantly more likely to experience cancer than the overall group without bariatric surgery. They also found a 2.5-times higher rate of breast cancer in patients with a BMI greater than 35kg/m2 and a genetic predisposition, who did not undergo bariatric surgery, compared to those who did.4
Of course, this is just a small sample of the outstanding posters, videos, and papers presented at the meeting this year. Next year's ASMBS Annual Meeting will be held in Atlanta, Georgia, on November 3 to 6.
References
Schauer, Bhatt DL, Kirwan JP, et al. Bariatric surgery verses intensive medical therapy for diabetes—5-year outcomes. N Engl J Med. 2017;376:641–651.
Varban OA, Bonham AJ, Finks JF, et al. Is it worth it? Determining the health benefits of sleeve gastrectomy in patients with a body mass index less than 35kg/m2. Surg Obes Relat Dis. 2019 Nov 7. [Epub ahead of print]
Lorentzen J, Medhus AW, Kristoffer Hertel J, et al. Gastroesophageal reflux disease in patients with severe obesity and Type 2 diabetes one year after sleeve gastrectomy or Roux-en-Y gastric bypass. A randomized controlled trial. Surg Obes Relat Dis. 2019 Nov 7. [Epub ahead of print]
Ortiz Gomez C, Romero Funes D, Henrique J, et al. Does bariatric surgery prevent cancer in the obese population? A nationwide case-control analysis. Surg Obes Relat Dis. 2019 Nov 7. [Epub ahead of print]
Category: Past Articles, Raising the Standard