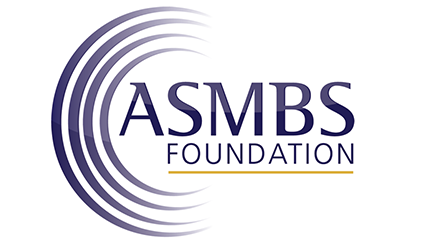 As another year comes to an end, we'd like to take a moment to look back and reflect on our accomplishments. 2018 was a year of growth and change for the American Society for Metabolic and Metabolic Surgery (ASMBS) Foundation. We held 22 outstanding Walk from Obesity events and celebrated the 15th anniversary of this program, presented a record-breaking gala, and welcomed a new Executive Director, Michael Votta.
With Michael's leadership and the support of the foundation's board and staff, we are working to put our plans in motion for a successful future. We hope to branch out and share our message with more individuals and raise funds that will allow us to increase our understanding of obesity through research, education, and awareness.
This year would not have been possible without the support of all of our wonderful industry sponsors, donors, volunteers, and participants. Because of your support and belief in the foundation, we have been able to make the necessary changes for success. We look forward to your support and working with you again in 2019.
Congratulations again to our 2018 LEAD Award winners. We are proud to honor and recognize you for your leadership and dedication to the field of metabolic and bariatric surgery. For a full list of award recipients and to view photos from the gala, please visit our website at
www.ASMBSFoundation.org/lead
A special thank you to everyone that hosted, sponsored, volunteered, or donated to a Walk from Obesity event this year. The Walk from Obesity is the largest obesity awareness walkathon in the country and the foundation's No. 1 fundraiser. We would not be able to host these events without your support, and we hope to have the pleasure of working with you again next year.
The foundation is currently seeking volunteers to help us host more walks in 2019. We need your help to achieve our goal of 30 event locations. Learn how you can help at www.WalkfromObesity.com/host
2018 Walk locations
Arcadia, CA
Presented By: Methodist Hospital of Southern California
Bakersfield, CA
Presented By:  Bakersfield Surgical Associates
Boston, MA
Presented By:  Brigham and Women's Center for Metabolic and Bariatric Surgery, Massachusetts General Hospital Weight Center
Brownsville,TX
Presented By: Valley Baptist Medical Center and Dr. Carlos Barba
Celebration, FL
Presented By: Florida Hospital, Celebration Health Center for Metabolic and Obesity Surgery
Charlotte, NC
Presented By:  Novant Health Bariatric Solutions
Chicago, IL
Presented By:  UI Health Bariatric Surgery Department
Cleveland, OH
Presented By:  Cleveland Clinic Bariatric and Metabolic Institute
Dallas, TX
Presented By: Charlotte Hodges, MD, City Hospital at White Rock
Egg Harbor Township, NJ
Presented By:  AtlantiCare Regional Medical Center
Greenville, NC
Presented By: Vidant Medical Center, Southern Surgical, East Carolina University Department of Surgery, Physicians East
Indianapolis, IN
Presented By:  Community Health Network, IU Health
Category: ASMBS Foundation News and Update, Past Articles