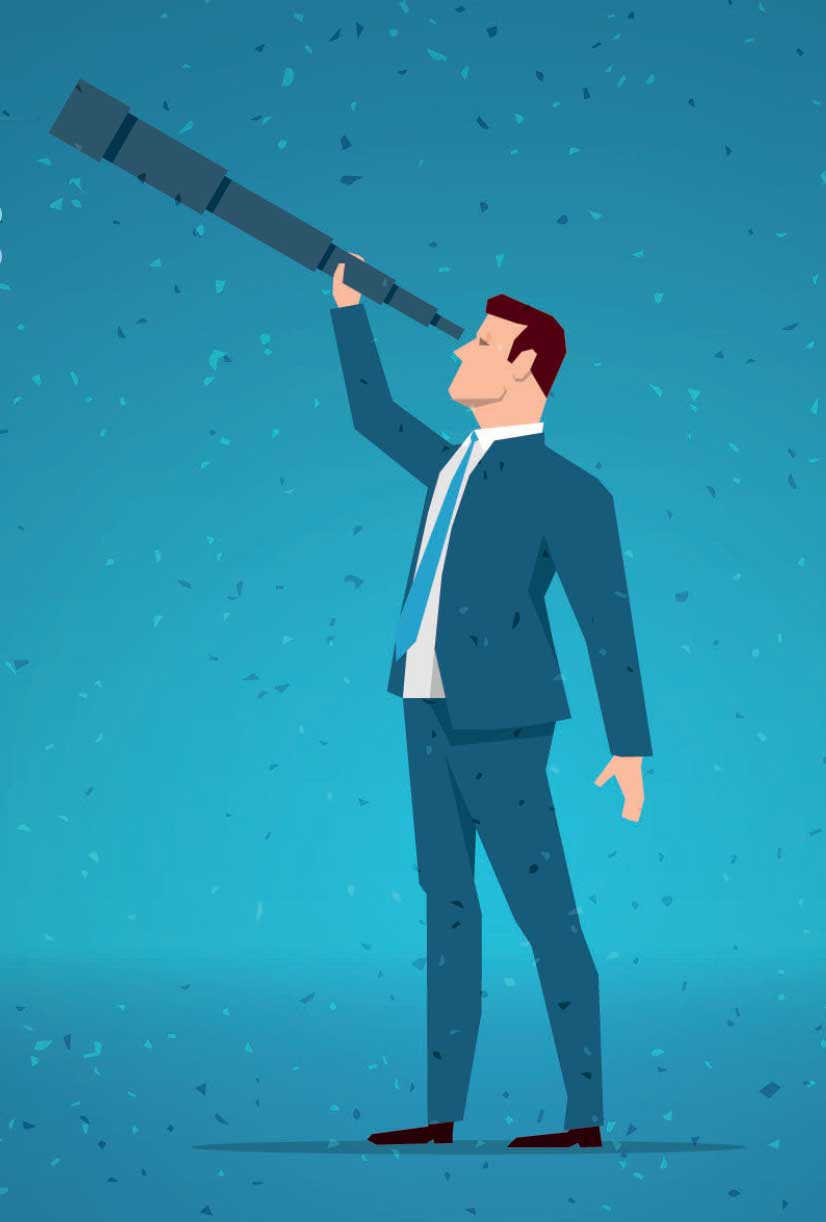 by Adrian Dan, MD, FACS, FASMBS
Dr. Dan is Medical Director, Weight Management Institute at Summa Health in Akron, Ohio, and Associate Professor of Surgery at Northeastern Ohio Medical University (NEOMED) in Rootstown, Ohio.
Funding: No funding was provided.
Disclosures: The authors have no conflicts of interest relevant to the content of this article.
Bariatric Times 2022;19(6):10–11
---
Diversity, equity, and inclusion (DE&I)… no single individual should still remain unfamiliar with these terms that encompass the principles necessary to eradicate injustice and inequality from our daily lives and our discipline. Many have embraced these values and have educated themselves on the aspects of their merits, yet some might remain oblivious and regard them as just another edition of the latest buzzwords.
I am one individual who has learned much about DE&I over the past few years. Noteworthy public events have recently awoken our moral conscience, bringing issues of social injustice to the forefront of our national agenda. But mere attention to those matters is not sufficient to ensure that the future of our specialty is devoid of bigotry. It has become clear that staying idle and simply being opposed to the dissemination of prejudice is simply not enough. It is imperative that leaders in our field proactively take action to denounce, condemn, and eradicate institutional and social discrimination of any kind. This is especially true when our own patients struggle with the ongoing bias toward obesity and those who seek its treatment. It is up to us to take the meaningful steps that turn the principles of DE&I into actions in every aspect of our professional lives.
At my own institution, one existing opportunity for physicians to take such action locally is to participate in the mini-medical school program. Physician mentors are paired with a student interested in exploring a career in medicine. The mentee may be a minority that is underrepresented in medicine or from a disadvantaged socioeconomic background. The mentee has the opportunity to shadow a physician, while mentors have a chance to serve as role models and strengthen our medical community by supporting diversity. A mentor and mentee may be from completely different backgrounds. The only prerequisite is a willingness to help nurture the interest and success of the next generation of doctors.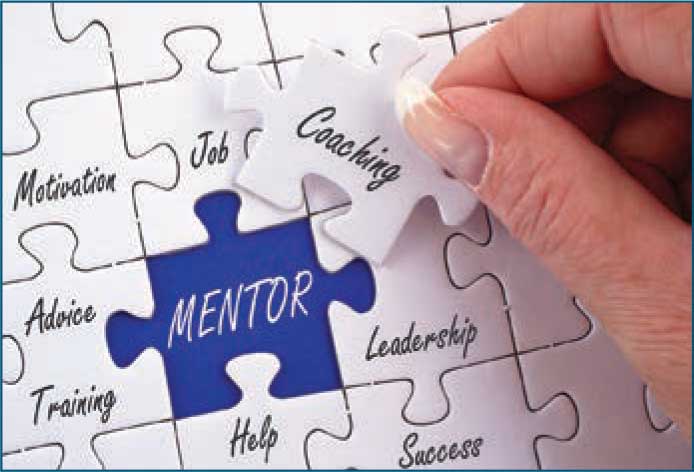 Within our own society, such support of our newer members is just as important, and mentorship might represent one proverbial rung in the career ladder. Through the diligence and effort of the American Society of Metabolic and Bariatric Surgery (ASMBS) DE&I committee, a framework now exists to connect more established metabolic and bariatric surgeons with younger members and forge long-term mentorships. This initiative is vital to strengthen the future core of our society. This year, when attending our national conference in person, sign up as a mentor or as a mentee and take advantage of this long awaited opportunity to foster a relationship that will strengthen our society for decades to come.
The ASMBS mentorship program is an opportunity to actively turn words into actions and promote the principles of DE&I. In this edition of Perspectives, we hear from Drs. Monique Hassan, Farah Husain, and Pearl Ma, all key members of this crucial effort to establish the mentorship program. They will describe how the essential principals of DE&I establish the foundation for this project and the basis for building an even stronger membership.
---
Guest Perspectives
by Monique Hassan, MD, MBA, FACS, FASMBS, DABOM
Minimally Invasive and Bariatric Surgeon; Clinical Assistant Professor of Surgery; Department of Bariatric Surgery; Texas A&M University Health Science Center; Scott & White Memorial Hospital and Clinic in Temple, Texas
Diversity
The United States (US) population is increasingly diverse. According to the latest US Census Bureau, in 2020, of 331,449,281 Americans, 13.4 percent classified themselves as African American, 18.5 percent as Hispanic, and 1.3 percent as Native American.1 As the diversity of the population increases, so should healthcare providers. Although racial and ethnic minorities make up 31.9 percent of the total US population, only about 11.1 percent of practicing physicians are Latino, African American, or Native American.2 The lack of diversity in healthcare leadership is appalling, with 98 percent of senior management in healthcare organizations being White.3 This disparity in representation is similarly magnified when looking at minority representation in leadership roles. Surgeons from underrepresented minority backgrounds account for only seven percent of academic surgery faculty.4 There has been no increase in African-American and a decrease in Hispanic or Latino academic surgical faculty from 2005 to 2018, despite the call to increase diversity.4 A recent study found a decline in representation of Black women with each increase in professional rank, with 2.8, 1.6, and 0.7 percent for assistant, associate, and full professor, respectively. Comparatively, Black men have remained stable at the various ranks with 2.1, 2.4, and 2.1 percent for assistant, associate, and full professor, respectively.5 Improving the representation of women and ethnic minorities in White, male dominated fields, such as surgery, has the potential to improve access to healthcare in minority populations. In fact, female leadership has even been associated with increased effectiveness.6,7 
Diversity in medicine, especially surgery, is also essential if we want to improve healthcare disparities. A review of different surgical subspecialties found that Black men made up only 1.9 percent of all surgical residents, whereas Black women made up 2.6 percent. The subspecialty with the smallest percentage of Black women was orthopedic surgery, with 0.6 percent, while the specialty with the highest representation was obstetrics/gynecology, with 6.2 percent.5 Increasing diversity in the surgical specialties should start before residency. Several barriers for underrepresented minorities entering healthcare include the cost of education, lack of academic preparation, lack of concordant mentors, stereotype threat, limited exposure to healthcare careers, and poor advising.8 It has been suggested that a comprehensive approach, including targeted recruitment of underrepresented medical students, increased leadership roles for surgical subspecialists in minority medical student groups, and sustained scholarships for underrepresented students to attend regional and national surgical subspecialty meetings, be implemented to increase diversity within the applicant pool.9 
Increasing ethnic and racial diversity in surgical training might expose physicians-in-training to a broader range of perspectives and cultural backgrounds among their colleagues and clinical practice. This exposure could be essential to provide physicians with experiences and interactions that can help them confront their own implicit biases, broaden their interpersonal skills, and guide their interactions with patients. The increased ethnic and racial diversity of surgical residency programs can lead to higher cultural competence of providers, which might lead to significant advances in the improvement of quality of care and achievement of better outcomes for minority populations.
Equity
by Farah Husain, MD, FACS, FASMBS
Vice Chair for Surgical Strategy and Regional Operations; Division Chief, Bariatric Services; Program Director, MIS Fellowship; Associate Professor, Dept of Surgery, at Oregon Health & Science University (OHSU) in Portland, Oregon
Equity means being fair and impartial and being able to provide equal access to the same opportunities. Equity is distinct from equality, which means treating everyone the same and is based on the assumption that each individual is starting from the same point.10 Equity is a critical component to ensure patients have the opportunity to seek and receive care. Our healthcare teams are able to offer care to all people, and all learners have the opportunity to gain knowledge. To do this successfully, consideration needs to be given to cultural, societal, and personal influences and impacts. Each person's journey is unique. So how do we, as bariatric surgeons, and our teams provide equitable care to all groups? There is no easy answer or solution, but rather, it will take time and effort to address and understand.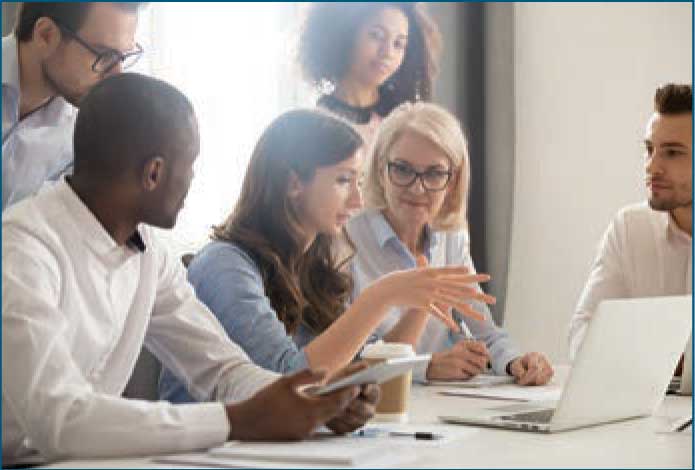 Why is this important in the world of metabolic and bariatric surgery? We know patients are not getting to us, given the growing number of patients with obesity but relatively steady number of metabolic and bariatric surgeries performed. How can the ASMBS consider equity measures that will allow ALL patients to have access to metabolic and bariatric surgery and obesity treatments? One way is to start within our society. Mentorship and sponsorship are the pillars for diversity, equity, and inclusion. 
Our goal should be to have mentors in leadership who mirror multiple walks of life, exposures, and experiences.11 When we see ourselves in our leaders, we know what can be. Please consider joining the mentorship program, and join the ASMBS in building a society that strongly supports, develops, and encourages future generations of groundbreakers and visionaries.
Inclusion
by Pearl Ma, MD, FACS, FASMBS, ABOM
Clinical Assistant Professor University of California-San Francisco, Director of Research Advanced Laparoscopic Surgical Associates in Fresno, California
Diversity, equity, and inclusion. These three concepts are so interwoven that one must understand each component to fully embrace change and make strides within our metabolic and bariatric society. In a field that is uniquely innovative and at the forefront of surgical exploration, we have a long way to go before truly reflecting that progression within our surgeons. Endless data shows that the implementation of diversity, equity, and inclusion leads to better surgical outcomes and success in surgical education.12,13 However, implementation takes a large amount of conscious thought to one's daily actions and reactions to others and also requires the uncomfortable confrontation to not let blatant or subtle aggressions go unchecked in others.  
 Inclusion is about affording opportunities to those who might be excluded, disadvantaged, or marginalized. With the ASMBS surgical mentoring program, this is one way to bridge that gap within our society. Although one of the main goals is to pair less experienced surgeons with senior surgeons to assist in achieving the mentee's goals, this is done with a conscious understanding that we need to fully support our underrepresented minority surgeons, whether in leadership development, wellness, and overall success/longevity.   
Our mission stands as such:
To provide a mentorship program that aims to promote surgeons' career, professional, and personal success

To reduce surgeon burnout and encourage the wellbeing of ASMBS bariatric surgeons

To provide mentorship to encourage involvement within the ASMBS and future leadership roles

 
We encourage surgeons of all levels to apply to next year's cycle. Understand a mentorship is not generally a natural partnership, but requires insightful work from both mentor and mentee to make the relationship productive.
References
US Census Bureau. QuickFacts: United States. https://www.census.gov/quickfacts/fact/table/US/POP010220. Accessed 21 Apr 2022.

Association of American Medical Colleges. Figure 18. Percentage of all active physicians by race/ethnicity, 2018. 1 Jul 2019. https://www.aamc.org/data-reports/workforce/interactive-data/figure-18-percentage-all-active-physicians-race/ethnicity-2018. Accessed 17 May 2022.

Castillo RJ, Guo KL. A framework for cultural competence in health care organizations. Health Care Manag (Frederick). 2011;30(3):205–214.

 

Valenzuela F, Romero Arenas, MA. Underrepresented in surgery: (lack of) diversity in academic surgery faculty. J Surg Res. 2020;254:170–174.

 

Aggarwal A, Rosen CB, Nehemiah A, et al. Is there color or sex behind the mask and sterile blue? Examining sex and racial demographics within academic surgery. Ann Surg. 2021;273(1):21–27.

American Psychological Association. (2020, September 8). Once more: The rise of female leaders. https://www.apa.org/topics/women-girls/female-leaders. Accessed 17 May 2022.

Zenger J, Folkman J. (2020, December 30). Research: Women Are Better Leaders During a Crisis. Harvard Business Review. Accessed 17 May 2022.

Toretsky C, Mutha S, Coffman J. (2018, July 30). Breaking barriers for underrepresented minorities in the health professions. 30 Jul 2018. https://healthforce.ucsf.edu/publications/breaking-barriers-underrepresented-minorities-health-professions. Accessed 17 May 2022.

Kane K, Rosero EB, Clagett GP, et al. Trends in workforce diversity in vascular surgery programs in the United States. J Vasc Surg. 2009;49(6):1514–1519.

 

Razack S, Philibert I. Inclusion in the clinical learning environment: building the conditions for diverse human flourishing. Med Teach. 2019;41(4):380–384.
Pories S, Turner P, Greenberg C, et al. Leadership in American surgery: women are rising to the top. Ann Surg. 2019;269(2):199–205.
West MA, Hwang S, Maier RV, et al. Ensuring equity, diversity, and inclusion in academic surgery: an American Surgical Association white paper. Ann Surg. 2018;268(3):403–407.
Razack S, Philibert I. Inclusion in the clinical learning environment: building the conditions for diverse human flourishing. Med Teach. 2019;41(4):380–384.
Category: Past Articles, Perspectives