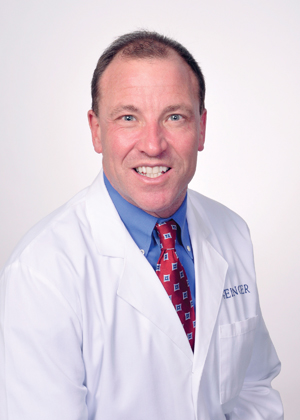 by Christopher D. Still, DO, FACN, FACP
Co-Clinical Editor of Bariatric Times; Medical Director for the Center for Nutrition and Weight Management, and Director for Geisinger Obesity Research Institute at Geisinger Medical Center in Danville, Pennsylvania.
Dear Colleagues:
Happy Fall! Before I discuss ObesityWeek 2019 in Las Vegas, I would like to bring to your attention that November is National Diabetes Month. During November, in partnership with the National Heart, Lung, and Blood Institute (NHLBI), communities across the country team up to bring attention to diabetes. This year's focus is on the link between diabetes and cardiovascular disease. I think we should "team up" and continue to get the word out that the treatment of obesity, especially the surgical treatment of obesity, is the most effective and durable treatment modality to treat diabetes and its cardiovascular complications. Multiple studies have convincingly shown varying degrees of diabetes remission following bariatric/metabolic surgery.1–3 Moreover, and although to a lesser degree, antiobesity medications have also been shown to improve one's diabetes and reduce the need for diabetic medications with even modest weight loss.4,5 We, as healthcare providers treating obesity and its complication of diabetes daily, need to continue to beat the drum to our colleagues and patients regarding the indisputable data regarding diabetes remission after bariatric surgery. Even though there are newer pharmacologic agents for diabetes that help with weight loss and reduce major adverse cardiovascular events (MACE), they still don't compare to the efficacy, nor the durability, of bariatric surgery. With over 3.5 million patients with Type 2 diabetes in the United States, just think of the improvement in overall health this country would have, not to mention the significant cost savings. So, celebrate National Diabetes Month with a renewed message of the indisputable outcomes of bariatric surgery and diabetes remission.
Now, on to Obesity Week 2019! Although I am sure there are good reasons for separating the American Society for Metabolic and Bariatric Surgery (ASMBS) and The Obesity Society (TOS) meetings, I am saddened that this will be the last year as a collaborative meeting. However, looking over the program, the program committee has saved the best for last! There are so many terrific programs to meet everyone's needs. I would like you to forget what we always hear about Las Vegas: "What happens in Vegas, stays in Vegas." I encourage all of us to bring as much of information we learn at this great meeting back to our colleagues that were unable to attend in person. If we all bring back two to three new or improved best practices to our office/hospital, just think how beneficial that will be in advancing the care of obesity throughout the country. This will not only allow us to solidify our knowledge base but also engage and inform our colleagues about the latest and greatest information regarding the care of patients with obesity.
I look forward to seeing all of you in Las Vegas, and Happy National Diabetes Month!
Sincerely,
Christopher D. Still, DO, FACN, FACP
References
Sjöström L, Peltonen M, Jacobson P, et al. Association of bariatric surgery with long-term remission of type 2 diabetes and with microvascular and macrovascular complications. JAMA. 2014;311(22):2297–304.
Cummings DE, Rubino F. Metabolic surgery for the treatment of type 2 diabetes in obese individuals. Diabetologia. 2018;61(2):257–264.
Batterham RL, Cummings DE. Mechanisms of diabetes improvement following bariatric/metabolic surgery. Diabetes Care. 2016 Jun;39(6):893-901.
Oh TJ. The role of anti-obesity medication in prevention of diabetes and its complications. J Obes Metab Syndr. 2019;28(3):158–166.
Chukir T, Shukla AP, Saunders KH, Aronne LJ. Pharmacotherapy for obesity in individuals with Type 2 diabetes. Expert Opin Pharmacother. 2018;19(3):223–231.
Category: Editorial Message, Past Articles