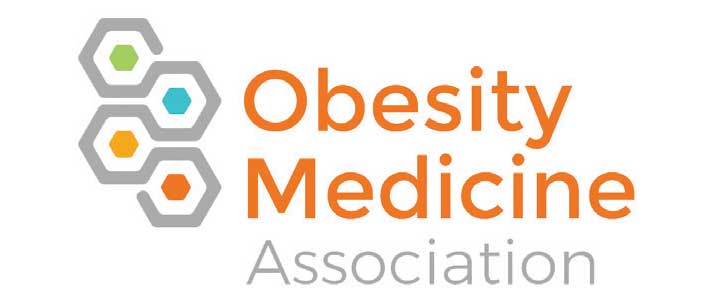 by Craig Primack, MD, FACP, FAAP, FOMA, DABOM
Dr. Primack is Medical Bariatrician/Certified Medical Obesity Specialist/Co-medical Director, Scottsdale Weight Loss Center PLLC, in Scottsdale, Arizona, and President of the Obesity Medicine Association.
Funding: No funding was provided.
Disclosures: Craig Primack is President of the Obesity Medicine Association.
Bariatric Times. 2020;17(1):18–19.
---
Every new year, millions of Americans make resolutions to better themselves, and for many, improved health outcomes are a major area of focus. Last year, 48 percent of American adults who engaged in the annual ritual resolved to lose weight.1 Other top resolutions included eating healthier and exercising more. Taken in the context of America's growing obesity epidemic—the rate of adults with obesity now exceeds 35 percent in nine states—these resolutions are about more than just looking better or making simple behavior changes.2 For the 93 million Americans living with obesity, these types of New Year's resolutions offer the opportunity to address a significant health issue that, unfortunately, goes untreated in the majority of patients.3
Patients with obesity are at an increased risk of developing a range of medical problems, including insulin resistance, Type 2 diabetes, hypertension, dyslipidemia, cardiovascular disease, stroke, sleep apnea, gout, and osteoarthritis.4 Obesity is also associated with certain cancers, including colorectal and prostate cancer in men and endometrial, breast, and gallbladder cancer in women. And while more research is needed into obesity's relationships to stress and anxiety, we do know a few things about its connection to mental health.5 Major depression in adolescents is linked to a higher body mass index (BMI) in adulthood.6 And among adult women, obesity is related to major depression.
It is commendable that so many Americans are interested and invested in losing weight, but as clinicians, we know that the conventional advice to "eat less and move more" is an incomplete solution for weight management. We can play a key role in stemming the obesity epidemic's momentum, and it starts with our treatment of patients who are living with the condition.
Here's how we can all resolve to make obesity management a priority in our practices this year.
Start with a Diagnosis—and Follow Up
Obesity is a treatable medical condition, and our understanding of effective treatment options is continually expanding, from surgical and pharmacologic interventions to behavior modification and cognitive therapies.7 But nearly half of people with obesity have yet to be formally diagnosed.8 And the vast majority of people living with the condition don't seek out medical treatment because they believe weight loss to be their own responsibility.9
We cannot connect our patients to viable treatment options without first making a formal diagnosis of obesity. Certainly, social and cultural stigmas around weight can make these conversations a daunting prospect for many clinicians, but it is vital that we engage our patients in ongoing dialogue about obesity.10 That means starting with a diagnosis and scheduling follow-up visits—just 38 percent of people with obesity have discussed a weight loss plan with their physician in the past six months.11 Make 2020 the year you strive to deliver both a diagnosis and a plan for follow-up care to all of your patients with obesity.
Seek Out Obesity Medicine Resources
As the obesity epidemic continues to gain momentum, clinicians must seize opportunities to advance their knowledge of the disease and its most effective treatment options. The Obesity Medicine Association (OMA) offers a wealth of resources for clinicians and other healthcare professionals.
Fundamentals of Obesity Treatment Course
Accreditation: Up to 9.5 CME/CE credits
Appropriate for: Physicians, nurse practitioners, physician assistants, clinicians-in-training, and other healthcare professionals
This 1.5-day course delivers an introductory education on evidence-based approaches for evaluating, diagnosing, and treating obesity. Learn about the basic concepts that define obesity as a disease, the pathophysiology of obesity, and how to evaluate patients for obesity and related diseases using ethical, nonstigmatizing communication. Review strategies for treating obesity using four treatment pillars: nutrition, physical activity, behavior, and pharmacotherapy. Work on patient cases to develop comprehensive treatment plans using interventions in all four treatment pillars. And, gain the tools necessary to begin developing effective treatment plans for patients affected by obesity in your practice.
Course dates and cities include:
February 28–29: San Diego, California

June 5–6: Arlington, Virginia

August 7–8: Atlanta, Georgia
Be sure to register early to take advantage of early bird pricing. Online recordings are also available for purchase if you are unable to attend in person. For additional information, visit: obesitymedicine.org/conferences/fundamentals-of-obesity-treatment/.
Obesity Medicine Academy
Accreditation: CME/CE credits vary depending on course
Appropriate for: Physicians, nurse practitioners, physician assistants, clinicians-in-training, and other healthcare professionals
Healthcare providers can instantly access OMA's evidence-based, peer-reviewed continuing education courses designed to advance their knowledge of obesity medicine. Course topics include obesity treatment, pathophysiology and metabolism, adverse health consequences, patient assessment, practice management, and American Board of Obesity Medicine (ABOM) exam preparation. For additional information, visit: omacademy.org/store/provider.
OMA Local Chapters
With the start of the new year, clinicians and other healthcare professionals can now join local and state OMA chapters. Joining these local chapters offers the chance to not only connect with OMA on a national level, but to expand your local network and tap into exclusive educational and mentorship opportunities. Local chapters will be launching in the following locations:
Chicago, Illinois

Dallas/Ft. Worth, Texas

Denver, Colorado

Durham, North Carolina

Houston, Texas

Los Angeles, California

Maryland/Northern Virginia

Miami, Florida

New England and Massachusetts

New York City and State

Pennsylvania

San Francisco, California
For more information about joining your local OMA chapter, visit: obesitymedicine.org/chapters/
Conclusion
As clinicians, we can move the needle on the obesity epidemic, and it starts by bringing obesity medicine into our practices every day. Make a resolution to make an impact on your patients with obesity in 2020.
For even more obesity medicine resources visit https://obesitymedicine.org.
References
What are your resolutions? Statista site. https://www.statista.com/statistics/953560/new-years-resolution-us/. Accessed January 2, 2020.

Obesity rates: adults. State of Childhood Obesity site. https://stateofchildhoodobesity.org/adult-obesity/. Accessed January 2, 2020.

Adult obesity facts. US Centers for Disease Control and Prevention site. https://www.cdc.gov/obesity/data/adult.html. Accessed January 2, 2020.

Khaodhiar L, McCowen KC, Blackburn GL. Obesity and its comorbid conditions. Clin Cornerstone. 1999;2(3);17–31.
Gariepy G, Nitka D, Schmitz N. The association between obesity and anxiety disorders in the population: a systematic review and meta-analysis. Int J Obes (Lond). 2010;34 (3):407–419.
Stunkard AJ, Faith MS, Allison KC. Depression and obesity. Biol Psychiatry. 2003;54(3):330–337.
In: Wadden TA, Bray GA (eds). Handbook of Obesity Treatment, Second Edition. The Guilford Press;2018.
Kaplan LM, Golden A, Jinnett K. Perceptions of barriers to effective obesity care: results from the National ACTION Study. Obesity (Silver Spring). 2018;26(1);61–69.

Barrier 2: reluctance to seek help. ACTION site. https://www.actionstudy.com/barriers-to-obesity-care/reluctance-to-seek-help.html. Accessed January 2, 2020.

Ahmad NN, Kaplan LM. It is time for obesity medicine. Virtual Mentor. 2010;12(4):272–277.

Barrier 4: insufficient dialogue and follow-up. ACTION site. https://www.actionstudy.com/barriers-to-obesity-care/insufficient-dialogue-and-follow-up.html. Accessed January 2, 2020.
Category: Medical Methods in Obesity Treatment, Past Articles