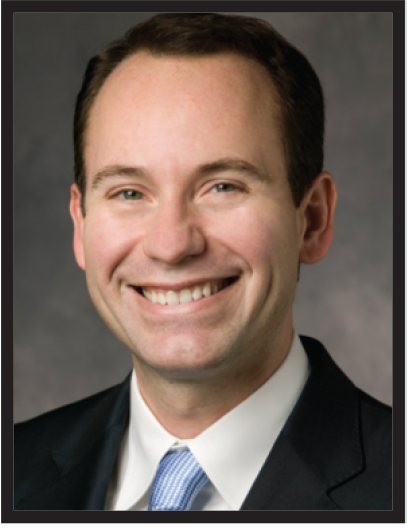 by John M. Morton, MD, MPH, MHA, FACS, FASMBS, ABOM
Clinical Editor of Bariatric Times; Vice-Chair of Quality and Division Chief of Bariatric and Minimally Invasive Surgery in the Department of Surgery at Yale School of Medicine in New Haven, Connecticut.
---
Dear Friends and Readers,
I am very grateful for a recent honor, as I was named the recipient of the 2019 Walter Pories Award as the Keynote Speaker at the 16th Annual Obesity Summit. Making this award doubly meaningful was that it was presented to me by my friend and colleague, Dr. Scott Shikora. What can we all learn from Drs. Pories and Shikora's examples? For me, I see their dedication to the patient and persistence of effort. I also see their value of serendipity. Dr. Pories's insight into the role that metabolic surgery plays in diabetes treatment was a flash of genius that was amplified by his important follow-up work. Dr. Shikora has looked at obesity as a nutritional disease and, with his work on the vagus nerve, has been a pioneer in examining the gut–brain axis in obesity. I think a lesson for all of us is to be open to the unknown, to listen to our patients and to imagine the best future for them.
The theme of my keynote address was "Let's Work Together: Collaboration in Action." I cited the tremendous work we have done as a specialty in patient safety and quality improvement, where we have "raised the standard," as noted in the monthly Bariatric Times column by Drs. Petrick and Gadaleta. We did not spot at simply decreasing mortality 10-fold, but continued team-based quality improvement with three sets of quality standard, best in class, clinically derived data registry and three national quality improvement (QI) projects on decreasing readmissions, length of stay, and opiate use. The other area for collaboration for us is with the entire house of medicine, whereby we can improve outcomes through weight loss for patients with obesity and joint disease, cancer, and/or cardiac risk. We are extending those efforts through our Collaboration in Action feature this month, which highlights gastroenterology and obesity. A great example of collaboration is exemplified by Dr. Shikora, who holds the unique distinction of being President of three large medical societies: American Society for Metabolic and Bariatric Surgery (ASMBS), American Society for Parental and Enteral Nutrition (ASPEN), and, as of this past month, International Federation of Surgery for Obesity (IFSO). This is an incredible accomplishment befitting a surgeon who has worked tirelessly on behalf of his field.
Next year's IFSO meeting will be a unique event serving as IFSO's 25th Silver Anniversary, ASMBS Spring Meeting, IFSO Latin American Chapter (LAC) intermediate meeting, and the world's first Consensus Conference on Bariatric Endoscopy—all in Miami, Florida! This important effort will be ably led by Drs. Raul Rosenthal (Past ASMBS president) and Natan Zundel (Past IFSO president/ASMBS program chair). Based on past success of IFSO and ASMBS meetings, I know that Dr. Zundel and team will make this meeting an event to remember.
I look forward to seeing everyone in Las Vegas for our annual ASMBS meeting, which was meticulously organized by Drs. John Scott and Rich Peterson and will have wonderful courses, symposia, and keynote addresses. Also, please come to our ObesityPAC reception (you must be an ASMBS member and give to the ObesityPAC) that will take place at the world-famous Mandalay Bay Aquarium! For more information, visit https://obesityweek.com/asmbs-highlights/. Come enjoy fellowship and celebrate our recent win in Wisconsin that now has bariatric coverage for state employees.
Wishing you the best in health,
John M. Morton, MD, MPH, FACS, FASMBS 
Category: Editorial Message, Past Articles