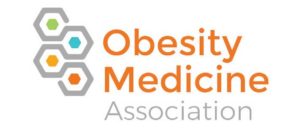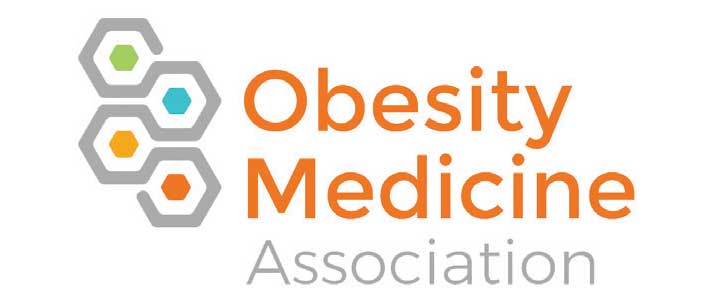 by Ethan Lazarus, MD, FOMA
Dr. Lazarus is the owner and physician at Clinical Nutrition Center in Greenwood Village, Colorado. He represents the Obesity Medicine Association (OMA) in the House of Delegates of the American Medical Association.
Funding: No funding was provided.
Disclosures: The author has no conflicts of interest relevant to the content of this article.
Bariatric Times. 2021;18(9):18
---
As an obesity medicine specialist, Obesity Medicine Association's (OMA) annual conferences have long held space on my calendar and acted as a wellspring of learning and inspiration. I think Overcoming Obesity 2021 might be the one conference I remember above all others—not only as our return to in-person knowledge sharing, but also as the first I will attend as incoming president of the organization. I've spent nearly two decades practicing obesity medicine, and I cannot imagine what that work would have looked like without the opportunity to connect and share with my peers, so it is an honor to be intimately involved in this flagship event. 
Overcoming Obesity 2021 is dedicated to the exploration of best practices and emerging research about treating obesity across the lifespan. And—thanks to both developments in the field and the extraordinary circumstances of the past year—it will be our most flexible conference yet. We've taken great care to construct a conference that will resonate both in-person and virtually. The live event will take place first, from September 23 to 26 in Chicago. The digital experience will follow, reaching attendees anywhere from October 14 to 23.
Both formats of the conference will feature two tracks to maximize relevance for attendees. The first, general track, will examine the broad spectrum of adult populations living with obesity and offer advanced training on how to effectively treat these disparate populations. Session topics cover every facet of obesity treatment, from emerging medications to the implementation of individualized nutrition plans and strategies to modify treatment based on age, gender, and socioeconomic status for optimized, effective care. 
Those on the pediatric track will still have the opportunity to experience general track sessions, but they will spend one day with an intense focus on the specifics of pediatric obesity medicine, with topics ranging from social determinants and physical activity to surgical intervention.
Sessions that might be of particular interest include:
Fatty Liver on Imaging: The Ultimate Incidentaloma? Sonali Paul, MD, MS

 

This session discusses the evaluation and management of nonalcoholic fatty liver disease (NAFLD) in a case-based format.

 

Management of Obesity in Type 1 Diabetes, Sandra Sobel, MD

Individuals with Type 1 diabetes who also have obesity have specialized needs for successful treatment, but current guidelines are not robust. This session explores the current best practices to bring more awareness to this growing population.

Eating Disorders Post Bariatric Surgery, Abby Bleistein, MD

Eating disorders are common in patients with obesity, and even more so in patients seeking medical or surgical care for obesity. Using case examples to guide the discussion, this session is dedicated to exploring the prevalence, complications, and treatment of eating disorders after bariatric surgery.

The "Evidence-based" vs. "Internet-based" Keto Diet, Eric Westman, MD, MHS

Ketogenic diets have been repeatedly shown to be safe and effective for the treatment of obesity…in a clinical setting, with professional guidance. This session explores how those results do and don't carry over with the explosion of "internet keto" culture.

Pharmacology Case Study, Silvana Pannain, MD; Angela Fitch, MD, ABOM; and Scott Butsch, MD, MSc, FTOS, DABOM

Each scenario presented in this interactive session will explore the different agents that could be used for the patient scenario and the rationale behind why and when certain medications are recommended over others.

 
In addition to the robust lineup of speaker sessions, Overcoming Obesity 2021 will also include continuing education opportunities such as American Board of Obesity Medicine (ABOM) exam review and preparation1 and a practical session on building obesity treatment plans2 for patients with advanced cases.
Interested in attending Overcoming Obesity 2021? Registration is open! Sign-up today.3
References
Review cases for the ABOM exam. Obesity Medicine Association website. https://obesitymedicine.org/fall/review/?utm_campaign=pr&utm_source=sept_bt&utm_medium=article. Accessed 16 August 2021.

Building an obesity treatment plan: advanced cases. Obesity Medicine Association website. https://obesitymedicine.org/fall/plan/?utm_campaign=pr&utm_source=sept_bt&utm_medium=article.

 

Accessed 16 August 2021.

 

Overcoming obesity 2021 conference registration–Chicago, IL and DX. Obesity Medicine Association website. https://obesitymedicine.org/fall/overcoming-obesity-2021-conference-dx-chicago-reg/?utm_campaign=pr&utm_source=sept_bt&utm_medium=article. Accessed 16 August 2021.
Category: Medical Methods in Obesity Treatment, Past Articles