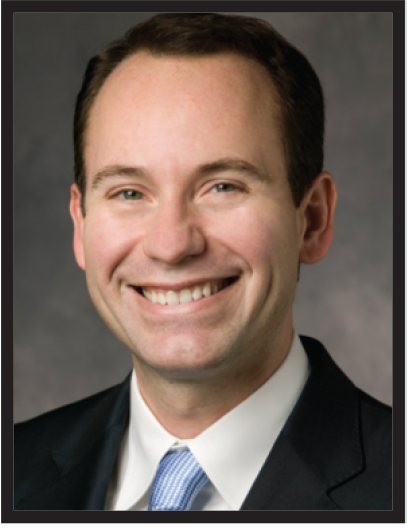 by John M. Morton, MD, MPH, MHA, FACS, FASMBS, ABOM
Clinical Editor of Bariatric Times; Vice-Chair of Quality and Division Chief of Bariatric and Minimally Invasive Surgery in the Department of Surgery at Yale School of Medicine in New Haven, Connecticut.
Dear Friends and Readers,
As we welcome a new year and new decade, there is a natural opportunity for reflection and aspiration. In January, all is possible—resolutions are abound. Why do we seek resolutions? Ultimately, we seek resolutions because we are human. And, what is humanity? Humanity is a reflection of aspiration, setback, and recovery. If humanity is anything, it is resilience. This paradigm is well suited to chronic disease like obesity. We possess the ability to alleviate, recuperate, and ameliorate so many lives. I am grateful for this opportunity and the gift we all possess to improve. How do we obtain this gift? By knowledge, experience, skill, and empathy.
These tools are available to us, and there is a need for them. What stops us for helping? I believe there are many challenges before us in healthcare in general that affect us in treating patients with obesity. Opportunities are abound, but I think there are three forces in healthcare that we will need to confront. These are the three A's: autonomy, accumulation, and access.
Autonomy is the principal component of professionalism. Self-regulation is key to our identity and future. Quality metrics established by nonclinicians might not be grounded in relevance or be actionable. Professionalism standards can be weaponized by administrators if there is honest divergence of opinion. How do we maintain autonomy? We set our own standards, and we are rigorous in our assessment. We also need to maintain unity. Our professional societies are excellent in advocating for research, care, and education but are unable to advocate for appropriate compensation and work standards.
Given the shift of employment to independent practice, should physician unions become a real consideration? This has only existed for resident physicians and some government physician groups to dare. When reimbursement has declined precipitously for physician services and increased significantly for facility fees, there is a shift in balance of power. Can a level playing field be set by collective bargaining? Hurdles will need to be overcome, namely recognition of our employee status and societal recognition of our need to organize. Let's consider professional athletes and airline pilots who collectively organize with societal assent.
Accumulation is occurring throughout healthcare. Accumulation of medical data through electronic medical record, personal digital devices, or social media is increasing rapidly. These data are sometimes controlled by third-parties without implicit patient approval. Are these data being used for patient care or quality improvement? Or for new business opportunities? The greatest accumulation is occurring with healthcare provision, namely hospitals. Recent studies have not demonstrated a benefit to hospital mergers and acquisitions for cost or quality. We have seen independent practice be eroded, and the majority of physicians and surgeons are now hospital-based and employed. There is an old parable: "whose bread I eat, his song I sing."
How do the guardians of the patient galaxy preserve, protect, and defend our patient relationships? By being involved in hospital administration and building our own healthcare delivery system. It is not by accident that that a significant portion of US News and World Report top-ranked hospitals are run by physicians while only five percent of CEOs in our nation's hospitals are physicians. We need to build leadership and involvement. We need to be aware of our own strength­—we are the straw that stirs the drink.
Access is where all of healthcare begins. Access begins first in a patient belief that there is hope and treatment available. Access follows in physician and surgeons who have the ability to provide care. Access is completed when payors provide the opportunity to care for patients. Access is increasingly under siege, and we have rerepeated need to demonstrate value. What we cannot do is give up and relinquish opportunity to provide care. We must have hope and principled opposition to lack of access. We need to work with everyone and have data to support our efforts.
Can we make this New Year's resolution to learn our three A's? Best wishes on a new year and decade.
Sincerely,
John M. Morton, MD, MPH, FACS, FASMBS
Category: Editorial Message, Past Articles