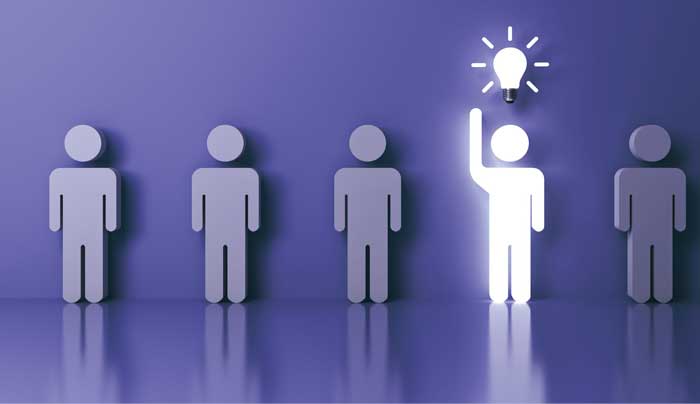 by Samantha Buhler, PA-C 
Ms. Buhler is with AdventHealth Orlando in Orlando, Florida.
Funding: No funding was provided for this article.
Disclosures: The authors report no conflicts of interest relevant to the content of this article.
Bariatric Times. 2022;19(5):8
---
NewTri Health was developed to provide a digital, patient-centric application to improve and streamline patient preoperative education prior to bariatric surgery. The cofounders of NewTri Health, Dr. Elizabeth Dovec and Dr. Gustavo Bello, saw a necessary need to provide effective and efficient patient education that prepared patients for bariatric surgery and did not require face-to-face encounters. The results of this novel approach proved to show lower attrition rates and decreased time to surgery, while body mass index (BMI) remained the same between traditional and digital platforms, based upon a study of 1,006 patients at Greater Baltimore Medical Center (GBMC) in Towson, Maryland.1 The study took place between July 2018 and July 2019 and compared data between patients who used traditional preoperative education versus those who used a digital platform. The outcome showed that a digital platform was better received by patients and more efficient in meeting the preoperative education requirements required of bariatric surgery patients.1    
NewTri Health

 
NewTri Health is a patient-focused app that provides all the essential criteria for the preoperative education of bariatric patients. It consists of 26 videos, which include education on diet progression, habit changes, goal setting, nutrition, meal planning, and nutrition label reading, that can be done from the comfort of the patient's home. The education is presented at an elementary level. It also contains a page with customizable hyperlinks to direct patients to even more beneficial resources. These resources include templates for specialists to use for required psychological evaluations and letters of support and healthy food swaps and recipes. Patients also have the option to log food, exercise, and weight, if desired.
A systemic review from 2010 to 2020 showed that digital patient education formats improved patient satisfaction, decreased patient anxiety, improved positive behavioral changes, and, most importantly, increased patient knowledge.2
Another study reviewing articles from 1995 to 2017 also showed similar results of significantly reduced patient perioperative stress and anxiety due to use of digital education formats, as well as improved patient satisfaction with the education process.3 
Aside from delivering patient education, the use of digital education can help ease the time restraint for patients seeking bariatric surgery. This digital preoperative education can be completed in one day rather than several months of face-to-face encounters. Furthermore, it eases the financial burden on our medical system for the care of chronic diseases associated with obesity by not delaying surgery. The use of digital patient education showed significantly less time needed from initial consult to surgery.1 
Dropout Rates and Barriers to Surgery

 
Reported dropout rates for bariatric surgery among eligible candidates in the United States (US) range from 27.2 to 30.8 percent.4 Of the reasons for patient dropout, three-month medically supervised weight loss documentation (MSWLD) was associated with higher rates of patient dropout. Longer MSWLD periods were also correlated with higher dropout rates.4 Furthermore, no data has proven that insurance-mandated MSWLD improved patient outcomes. In fact, one study showed that at one-year follow-up, patients who did not perform preoperative dietary counseling had a greater percentage of weight loss, as opposed to those who did. 5 
Aside from lower attrition rates, digital platforms also lead to cost effectiveness for the patient. The Maryland study reported that an overwhelming 91.4 percent of patients surveyed felt it was more cost-effective, considering the cost of transportation, time off from work, childcare, and copays.1 
With the global pandemic, the field of medicine found the need to pivot to digital platforms to continue to provide access to patient care. Multiple studies have shown that digitizing patient education proves to be positively received by patients, among other benefits. The results of the Maryland study also showed greater patient education, decreased time to surgery, and ease of use for patients, all while being cost-beneficial to the patient.1 While it took a pandemic to bring this to the forefront, digitizing patient education is the most efficient mode of delivering education for providers, as well for the patient. NewTri Health has a vision to continue to grow its platform to bring even more resources to the fingertips of bariatric patients, all while streamlining the process from initial visit to surgery.   
References
Powell J, Shakeel H, Khan I, et al. Surgery for obesity and related diseases: utilization of a standardized digital education platform in the preoperative preparation. Manuscript draft. Greater Baltimore Medical Center: Towson, Maryland.

 

Schnitman G, Wang T, Kundu S, et al. The role of digital patient education in maternal health: a systematic review. Patient Educ Couns. 2021:S0738-3991(21)00418-3.

 

Chatterjee A, Strong G, Meinert E, et al. The use of video for patient information and education: a scoping review of the variability and effectiveness of interventions. Patient Educ Couns. 2021;104(9):2189–2199.

 

Alvarez R, Matusko N, Stricklen AL, et al. Factors associated with bariatric surgery utilization among eligible candidates: who drops out? Surg Obes Relat Dis. 2018;14(12):1903–1910.

 

Jamal MK, DeMaria EJ, Johnson JM. Insurance-mandated preoperative dietary counseling does not improve outcome and increases dropout rates in patients considering gastric bypass surgery for morbid obesity. Surg Obes Relat Dis. 2006;2(2):122–127.
Category: Past Articles, The Viewpoint