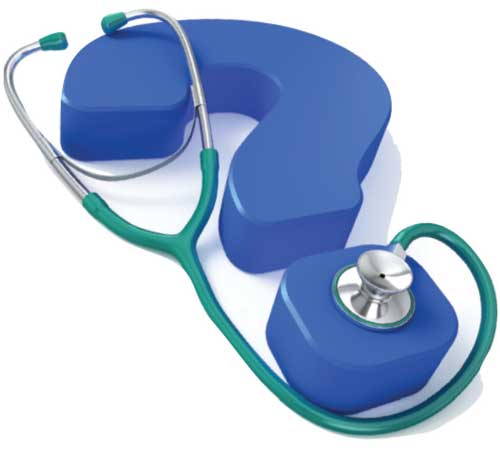 This column is dedicated to sharing the vast knowledge and opinions of the American Society for Metabolic and Bariatric Surgery (ASMBS) leadership—past and present—on relevant topics in the field of bariatric surgery.
Funding: No funding was provided.
Disclosures: Dr. DeMaria is the Chair and Dr. Ponce is the Co-chair for the ASMBS Board Certification Committee.
Bariatric Times. 2022;19(2):16–17.
---
An interview with: Jaime Ponce, MD, FACS, FASMBS and Eric J. DeMaria, MD, FACS, FASMBS
Dr. Ponce is Medical Director of Bariatric Surgery, CHI Memorial Hospital, Chattanooga, Tennessee; Past-President, American Society for Metabolic and Bariatric Surgery (ASMBS); ASMBS Board Certification Committee Co-chair.
Dr. DeMaria is Professor and Chief, Division of General/Bariatric Surgery, Department of Surgery, Brody Medical School of Medicine at East Carolina University in Greenville, North Carolina; Past-President, American Society for Metabolic and Bariatric Surgery (ASMBS); ASMBS Board Certification Committee Chair.
Last issue, we published an article talking about the Focused Practice Designation (FPD). Here, Bariatric Times Co-clinical Editor, Richard Peterson, MD, MPH, FACS, FASMBS, talked with Jaime Ponce, MD, FACS, FASMBS, and Eric DeMaria, MD, FACS, FASMBS, at the American Society for Metabolic and Bariatric Surgery (ASMBS) re-UNITED meeting in Las Vegas to answer questions from our readers in response to this article.
---
Dr. Peterson: We are here today in Las Vegas, where we are at the American Society for Metabolic and Bariatric Surgery (ASMBS) re-UNITED meeting, and we just hosted our first Focused Practice Designation (FPD) review course today. With that, will there be a virtual option for the FPD review course prior to the exam?
Dr. DeMaria: As Rich said, this was our first live review course, which I think was well-received. We're still working some of the bugs out, since it's the first time we've done this. We do have a second course planned, a live course at the 2022 Society of American Gastrointestinal and Endoscopic Surgeons (SAGES) meeting in Denver. That date will be announced, and people will be able to go to that if they go to SAGES. It's going to be run by the ASMBS. The idea of a virtual video course, that's a work-in-progress too; we are working toward that goal.
Dr. Peterson: The next question is related to a concern about the revenue generated from the exam. The reader wanted to know, did the ASMBS get any revenue or compensation from this component as people are signing up for the exam, and also, a corollary to that question, were the question writers compensated in any way for their time for that?
Dr. Ponce: No. The ASMBS did not get any compensation from the American Board of Surgery (ABS) to do this test. The question writers invested time in participating in training sessions on how to write questions. For each item writer, the commitment was to write 10 questions that were discussed and validated. Specifically, they were assigned some topics. They were not compensated. 
Dr. Peterson: As a disclosure, I'm the chair of the question writing committee under both of your guidance. I can attest that there's been a lot of time and effort put into writing and going over questions. It was an interesting and neat environment in which to learn how to write questions. There was a lot to learn on how to actually write a question, and it made me appreciate it. 
Another question that came up was, was there any public commentary period for the exam and its content? Was that ever put out by the ASMBS at any time?
Dr. DeMaria: Yes, there was. First, in 2014, a public comment was done after an inquiry from the ABS proposed a certificate of added qualification. Eighty percent of the ASMBS surgeon membership supported this concept.
Additionally, there was opportunity for the public to comment in 2019, when we were submitting an application to be the first specialty through the ABS to have an FPD. We also circulated a detailed list of the exam topics for public comment, and our membership guided some of the changes in distribution of those topics, such as how much you would be tested on a certain category of questions, or if a certain section should make up 10 or 20 percent of the exam. We have tried to keep the membership informed and get their input on what they're developing.
Dr. Ponce: That's true. It was interesting to see the comments from the members on the topics. When we sent the big topics of sections of the test, most of the members agreed that the test needed to be weighed more heavily on the procedures that we do, like the complications and revisional procedures, with less weight being placed on on the basic science, epidemiology, and special circumstances of the patients. That's how we tailored the test, and that's what guided the number of questions we were going to have in each of the sections. 
Dr. Peterson: Right, when we sent it out, we had five main sections, with each of them composing about 20 percent of the exam. After the membership reviewed the test, we came back with what we felt was a fair assessment of the basic science versus the clinical application. It was nice to have input on it. 
Another question that we got from one of our readers was, what is the value of the FPD and, more specifically, do you see it giving the recognition to the surgeon of their work?
Dr. Ponce: This is exciting because I still remember, Rich, when I was president of the ASMBS, the question was posed, should we pursue a certification that will validate what we do in our field, that will enable us to have better recommendations by our peers? Many people that have seen the evolution of bariatric surgery, there has been a lot of bias, not only about obesity but about the treatments and about considering that it's not necessarily a real treatment, it's more like a cosmetic treatment. We know that that's not true. We have top journals, we have an accreditation center, we have fellowships certified, we have a society, we have a textbook on bariatric surgery with a second edition, we have all those things. Now, this FPD test from the ABS is going to give an additional validity to what we do in the field. This is exciting because now, even in our own practices in the hospital, we're going to be able to show that what we're doing has recognition from the ABS.
Dr. DeMaria: To add, first, there's a cost to doing this, and the ABS is collecting fees to do this work. I think it's an illusion to think they're going to make a ton of money off of it. They are, after all, providing all the infrastructural components that the AMSBS didn't have the expertise to provide. We're providing the knowledge workforce for our specialty, but they're doing the exam development, running numerous meetings with question writers, and so forth.
Right now, what we have to recognize is we have ideas as to what the value is to a member, but we can't be positive what those will ultimately be. It's important to emphasize this is completely voluntary, nobody has to do this, but it may be something that you do want to think about doing at some point. Maybe not the first round, when they do this annual test, but for example, senior surgeons, old people like me might ask, "Why would I want to do this, because is it really going to change my career path?" Personally, I'd like the recognition.
Also, there may be effects on us being established as specialties. Being bariatric surgeons, instead of general surgeons, might have an impact on compensation eventually. It might influence your ability to protect yourself from having to take a general surgery call because now you're a validated specialist. Rich, you mentioned the power balance between the hospital and the surgeon. We've seen cases where hospitals have gotten their Metabolic and Bariatric Surgery Accreditation and Quality Improvement Program (MBSAQIP) accreditation done and then fired their medical director and replaced them with a new fellow grad for a lot less money. Maybe, this would give the surgeon a little more stature, and the hospital may need to have a board-certified surgeon to run their program. I think that could be another impact of this, but we'll have to see.
Dr. Ponce: On the cost, if you consider the Pearson testing centers that have to offer the test to all the bariatric surgeons in most cities in the United States, that adds an additional cost. Another recommendation for the certification is that, during the MBSAQIP, you recognize the hospital more than the surgeon, but with the FPD, surgeons now are going to be able to verify their status. That's a big step of recognition.
Like Eric mentioned, I think the test is going to provide another way to hospitals to determine who can be running the bariatric surgery program, who understands better what they need to do. Maybe in the future, this is going to be something that is going to be used more widely, but at this point nobody is going to require it. 
Dr. DeMaria: The test has been developed to test knowledge comprehensively in the field, so if general surgeons have morphed themselves into bariatric surgeons, say by doing one simple procedure, they might struggle with this test because they need to have more comprehensive knowledge; so, it reinforces the idea that we're a specialty, and there's an expectation that you have a knowledge of the whole spectrum of treatment options and how to manage patients. It combats the single procedure surgeon who's going to say, "If I have a hammer, everything looks like a nail, I'm only going to do lap bands on everybody and nothing else." That person would struggle.
Dr. Peterson: Having been involved in the MBSAQIP verification process as a site surveyor, it hasn't added a lot of teeth to the [surgeon] verification. We always hoped it would—we wanted it to because those days where the surgeon as a center of excellence is gone. This gives us some validity as a verified surgeon, and it centers some responsibility back on the surgeon. Any last closing comments?
Dr. Ponce: It's exciting, this process going on. The examination is going be held on April 1, and it is probably going to be held on an annual basis. The future looks more exciting because, how is this test going to be validated in the future? It's going to be valid for five years, and then, later on, we may add other features.
Dr. Peterson: To clarify, we're offering the exam every year, but you don't have to take it every year. You recertify every five years.
Dr. Ponce: Correct, it's a five-year certification.
Dr. DeMaria: It's not clear what the recertification will look like yet, but what Jaime is talking about specifically is, it might not be another test. It might be something else, some other assessment of your surgical ability. That is not defined at this time. 
I agree, I think this is exciting, this is long-overdue recognition for our field, and I think the vast majority of our membership agrees.
This interview was edited for length and clarity.
Category: Ask the Leadership, Past Articles