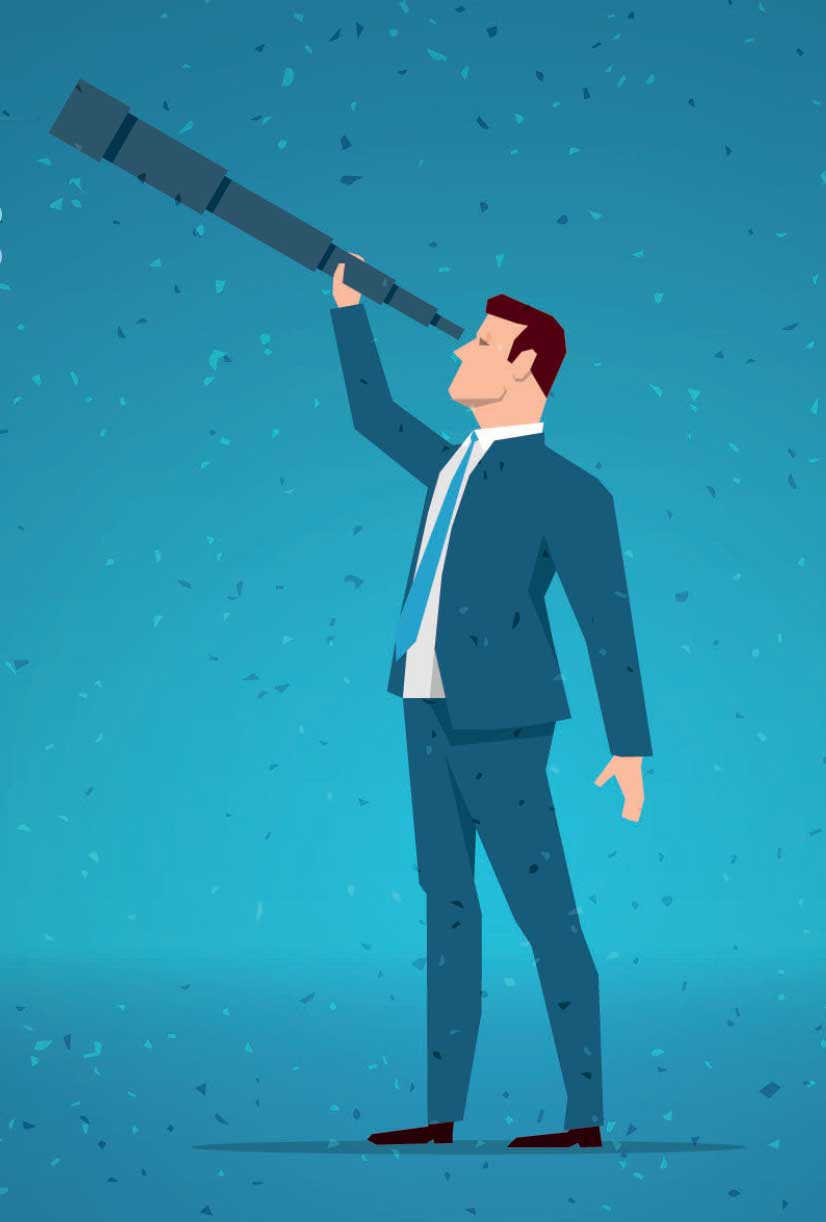 by Adrian Dan, MD, FACS, FASMBS
Dr. Dan is Medical Director, Weight Management Institute at Summa Health in Akron, Ohio, and Associate Professor of Surgery at Northeastern Ohio Medical University (NEOMED) in Rootstown, Ohio.
Funding: No funding was provided.
Disclosures: The authors have no conflicts of interest relevant to the content of this article.
Bariatric Times 2022;19(1):8–9
---
Not so long ago, healthcare systems were rolling out the proverbial red carpet for graduating bariatric surgeons entering the workforce. At the turn of this century, the spurt of the obesity epidemic and the advent of minimally invasive surgical techniques provided a fantastic demand for our services. These factors resulted in a flood of patients seeking bariatric surgery and represented substantial revenue opportunities for hospitals and healthcare systems. Abundant employment opportunities existed for graduating fellows, and the surgical education community responded by creating more fellowship positions and training more fellows. Over the past two decades, morbid obesity rates have surpassed 40 percent in the United States (US), and the need to treat obesity is now even greater.1 Conversely, the job market for fellowship graduates has become highly saturated, and the opportunities to perform bariatric surgery are increasingly scarce.2 How can this paradox be possible?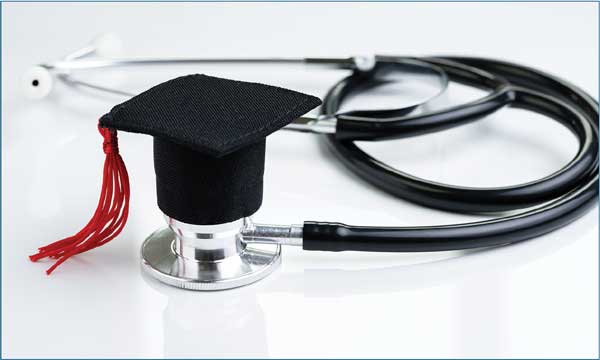 The growth of our specialty, in terms of the number of cases performed yearly in the US, has been impeded by its general underutilization. The bariatric surgery workforce has expanded, but the adoption of our highly effective surgical therapies has remained stagnant.  The multitude of reasons is probably best left for another discussion. Growing the common pie through clinical performance, research, innovation, and advocacy falls squarely in our wheelhouse and is central to the purpose of the American Society for Metabolic and Bariatric Surgery (ASMBS). Until those efforts come to fruition, how do we regulate the opposite side of the equation, namely, the number of surgeons entering the workforce?
Should we stop training bariatric surgeons? The answer to this rhetorical question is a resounding "NO."  The success of our specialty tomorrow depends on the leaders we are training today. They deserve the same opportunity to fulfill their professional passions and career goals. The teaching of this next generation of surgeons is also fundamental in the professional mission of most academic surgical educators. The training of fellows must continue regardless of the characteristics of the job market, but the scholastic standards of our training programs must also be reassessed and revised by our governing bodies. The number of fellowship programs and positions can be adjusted in either direction depending on the needs and trends in the workforce market. This represents an opportunity to ensure that fellowship programs committed to comprehensive surgical education thrive, while any programs that just depend on fellows for labor and revenue cycle find other suitable alternatives.

While the overall general surgery workforce is depleted and tested,3 bariatric surgeons find themselves in a different predicament.2 At the dawn of the Focused Practice Designation era, it is increasingly harder for young and senior surgeons alike to maintain the number of cases needed to justify this implied emphasis on the practice of metabolic and bariatric surgery. The critical number of complex primary and revisional procedures necessary to achieve or sustain proficiency and expertise is becoming diluted and more challenging to attain. When taking into account the various facets of this issue, it is clear that no simple answer exists for how we can best protect the interests of the current workforce, new graduates, prospective fellows, and, most importantly, our patients. Dr. Kunoor Jain-Spangler is a leader among surgical educators in the ASMBS and a prolific author whose research has included the analysis of the current balance in the metabolic and bariatric surgery job market.2 This month, she joins us to provide her unique insight into this important issue and the implications of our current and future workforce.
References
Hales CM, Carroll MD, Fryar CD, Ogden CL. Prevalence of obesity and severe obesity among adults: United States, 2017–2018. NCHS Data Brief, no 360. Hyattsville, MD: National Center for Health Statistics. 2020.

Lu Y, Juo YY, Martin MJ, et al. Analysis of early job market experiences and perceptions among bariatric surgery fellowship graduates and bariatric surgery program directors. Obes Surg. 2021;31(4):1561–1571.
Cofer JB, Burns RP. The developing crisis in the national general surgery workforce. J Am Coll Surg. 2008;206(5):790–795; discussion 795–797.

 
---
Guest Perspective
by Kunoor Jain-Spangler, MD
Assistant Professor of Surgery; Director, Minimally Invasive and Bariatric Surgery Fellowship; Chair, Section of Surgical Disciplines Diversity and Inclusion Committee, at Duke University in Durham, North Carolina
How many bariatric surgery jobs are there? How many will there be in five or 10 years? How are our fellows being trained? How many cases are they doing? How many cases should they be doing? What is their case mix and complexity? Are they able to find fulfillment and purpose in their jobs after fellowship?
About this time every year, these are some of the questions running through my mind as a Bariatric Surgery Fellowship Director. We are inundated with so many high-quality applications, and they seem to just get better every year. It is not surprising that more and more trainees are gravitating to our field. Bariatric surgery is mentally and technically challenging, innovative, and ever-changing. It is also a field that, in my humble opinion, is chock full of people who are not only intelligent, creative, and personable, but also really fun!
The questions remain in the back of my mind, though; what will our job market look like in the near and distant future, and are we preparing ourselves and our trainees for it? Our recent manuscript on the bariatric surgery job market showed that trainees are not getting jobs performing as much bariatric surgery as they would like, but they are still satisfied with their jobs.1 I believe the problem with this finding is that the satisfaction will not last long enough for some of them. As Dr. Dan mentioned, there just are not enough bariatric surgery jobs for the number of fellows being graduated each year. One consequence of this is the dilution of their bariatric surgery experience, a situation in which trainees are starting jobs doing bariatric surgery in smaller numbers and performing other services to fulfill their relative value unit (RVU) requirement, services we often call acute care surgery, emergency general surgery, etc. They are being told that their bariatric surgery numbers will grow, but this does not seem to be happening, and I fear that down the road this misalignment of expectation and reality will lead to burnout and disappointment. 
Another discussion point within the current model is the level of experience our fellows have at graduation. Revisional surgery is the largest growing area within bariatrics, and there is good data to show that centers with higher volumes have better outcomes. However, we are graduating some fellows with very little revisional surgery experience and some who barely meet the anastomotic case requirement. Combined with the dilution of cases mentioned above, this is a potentially worrisome situation.
How do we put this all together? Some have proposed a separate designation for revisional surgery programs. Others have proposed limiting the number of fellowships in existence. At the current moment, my thought on the matter is that we need to take a good look at the data and recalculate the requirements appropriately. We cannot expect to maintain the outstanding outcomes our field enjoys without providing the depth of experience fellows will need to exist in a world of increasingly complex surgical and endoscopic procedures. The case numbers need to be increased, as well as the number of cases in which the fellow is serving the role of primary or teaching surgeon. Currently, a fellow can do 50 anastomotic cases as a first assistant and 51 restrictive cases as primary surgeon to meet the requirements to obtain a certificate. Additionally, the requirement of five revisional cases is simply not enough. With the growth of revisional procedures, we must help our fellows develop the skillset and acumen needed to perform these cases confidently and take care of these patients competently.
On the other hand, not every bariatric surgeon needs to be trained to perform every procedure or revisional option in existence. The key is finding the right balance for our field. We will soon also be able to utilize Entrustable Professional Activity as a metric of competency, and this will only further our ability to better understand what a competent bariatric surgery fellow looks like.2 
Overall, the future has never been brighter for bariatric surgery, and I am excited to see the amazing things our fellows are going to do.
References
Lu Y, Juo YY, Martin MJ, et al. Analysis of early job market experiences and perceptions among bariatric surgery fellowship graduates and bariatric surgery program directors. Obes Surg. 2021;31(4):1561–1571.
McBride CL, Rosenthal RJ, Brethauer S, et al. Constructing a competency-based bariatric surgery fellowship training curriculum. Surg Obes Relat Dis. 2017;13(3):437–441.
Category: Past Articles, Perspectives