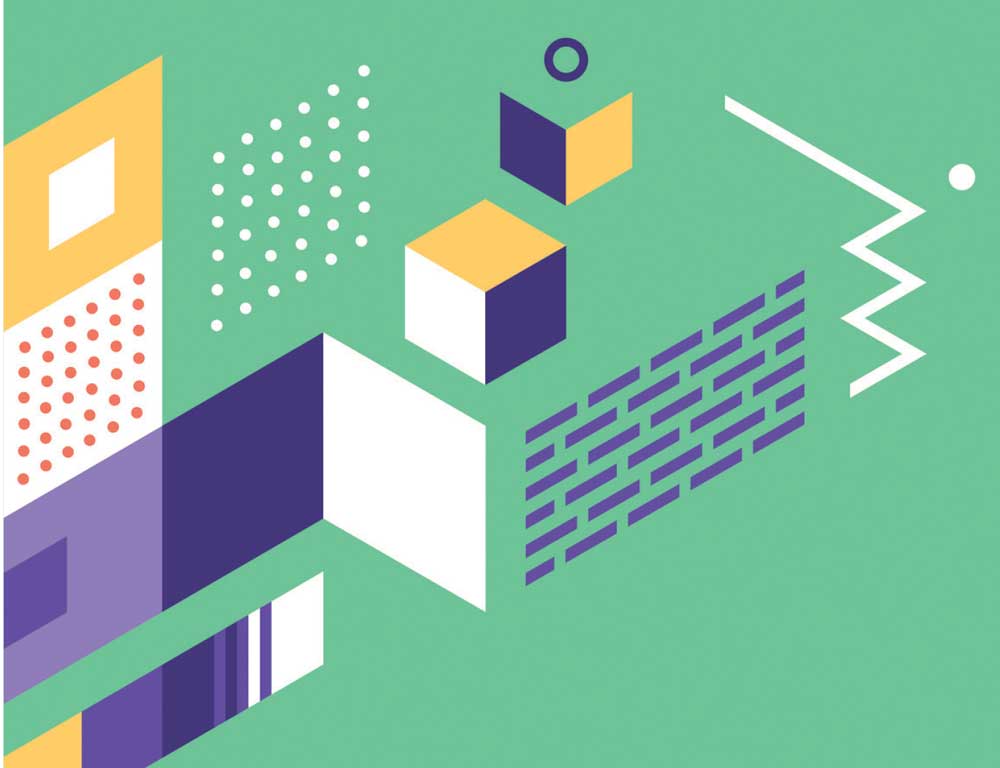 by Mary Panagrosso
Ms. Panagrosso is Director of Marketing at CineMed, Inc. in Woodbury, Connecticut. 
Funding: No funding was provided for this article.
Disclosures: Ms. Panagrosso is the Director of Marketing for CineMed, Inc.
Bariatric Times. 2021;18(11):8
---
Surgeons, nutritionists, psychotherapists, nurses, and allied health professionals gathered in person and via the internet in mid-September to participate in the 17th annual Bariatric Summit. A staple in the field of bariatric surgery and weight management education, the Bariatric Summit is a multidisciplined two-day event packed with updates on surgery trends and patient care concepts that care providers can integrate immediately into their practice.
Scott Shikora, MD, FACS, FASMBS, Director of the Center for Metabolic and Bariatric Surgery at Brigham and Women's Hospital, and his esteemed faculty of key opinion leaders, including Associate Directors Paul Davidson, PhD; Kellene A. Isom, MS, RD, LDN, CAGS; Julie Kim, MD, FACS, FASMBS; and Kenneth MacDonald Jr., MD, FACS, took on a wide range of topics, including pre- and postoperative management of gastroesophageal reflux disease (GERD), the role of nutrition and exercise in the long-term success of bariatric surgery, bariatric challenges, and an update on new technologies.
Shikora and his team engaged attendees right from the start with Bariatric Jeopardy. Dr. Davidson emceed the interactive competition, challenging a diverse group of contestants with bariatric-related questions and awarding a prize to the winner. What a fun warm-up for the day ahead!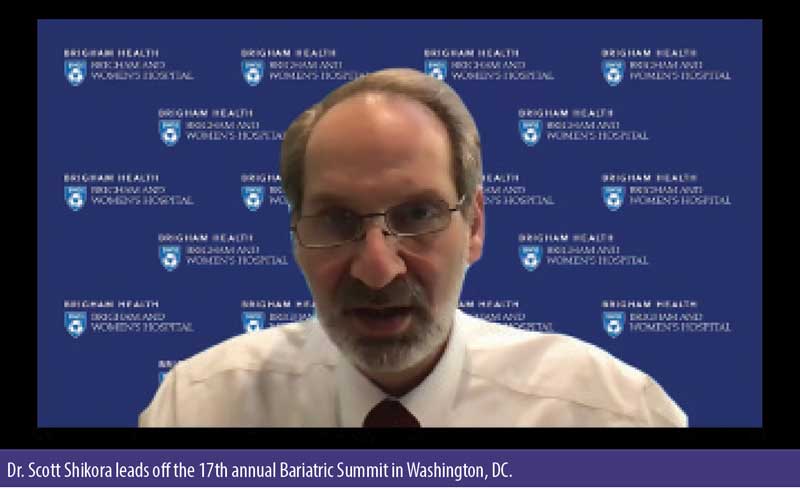 An interesting presentation by Shanu Kothari, MD, FACS, FASMBS, surgeon and current president of the American Society for Metabolic and Bariatric Surgery (ASMBS), addressed the controversial topic of same-day discharge of patients undergoing gastric bypass surgery. Dr. Kothari began with a compelling review of a 1990 study, "Recent Trends in Length of Stay for Medicare Surgery Patients," which reported that the average length of stay (LOS) for stomach surgery in the early 1980s was 22 days. Technology enhancements and the evolution of bariatric procedures in the past 40 years saw a major shift in average LOS, to mere days as opposed to weeks. Shorter hospital stays benefit hospitals and insurance companies by lowering their expenses, but postoperative complications, including those for patients who have had bariatric surgery, can lead to readmissions in the days to weeks following discharge. Dr. Kothari suggested that blending enhanced recovery after surgery (ERAS) with shorter LOS was key to cost benefit by reducing readmissions and improving patient outcomes. ERAS includes preoperative patient education and expectation setting, perioperative care interventions, and postoperative fluid and pain management to improve postsurgery outcomes. 
The session on the impact of bariatric/metabolic surgery on other comorbidities included some fascinating long-term studies on the unintended positive effects that bariatric surgery has had on patients with cancer, heart disease, brain injury, kidney disease, and transplantation. 
The agenda also offered multiple discussions focused on diet, nutrition, and mindfulness in postsurgery weight management. While adherence to physician-recommended vitamin regimens and dietary guidelines can track positive immediately after surgery, many patients struggle in the long term. Dietitians Heather Mackie, MS, RD, and Laura Andromalos, MS, RD, LDN, CSOWM, CDE, outlined causes for lack of compliance and identified strategies for helping patients maintain a healthy lifestyle after surgery. Such strategies include understanding patient presurgery eating behaviors, working with patients to create goals for a healthy lifestyle, and providing opportunities for more frequent personal interventions and group support to help patients meet their goals long-term.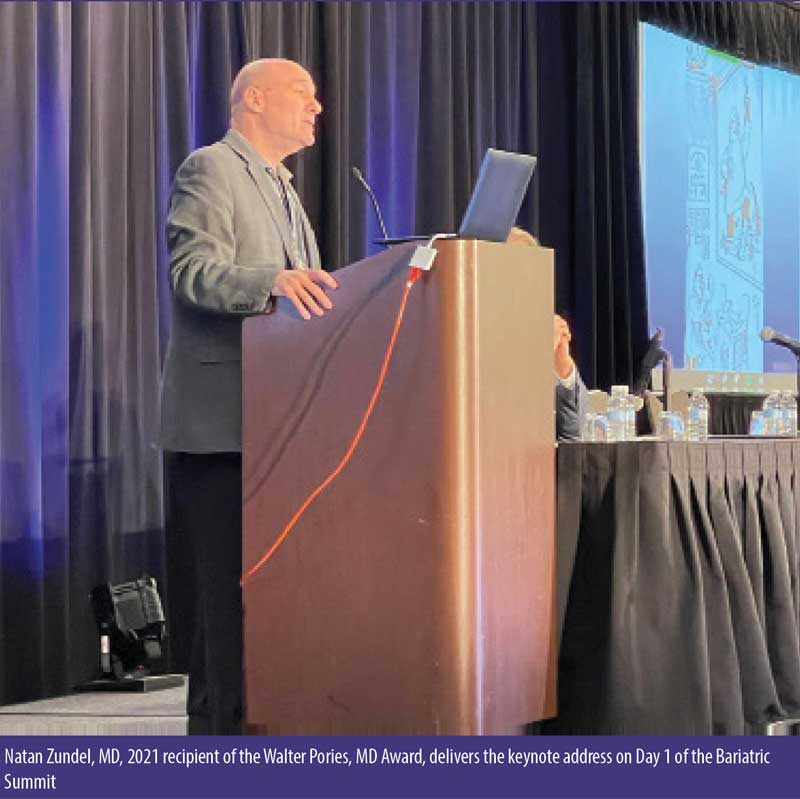 Dale S. Bond, PhD, winner of the 2021 Bariatric Summit Integrated Health Award, delivered a thought-provoking presentation on successful methods of engaging patients in daily physical activity. He cited a three-year study that measured the physical activity of over 500 patients following bariatric surgery. The results showed no change in moderate-to-vigorous activity level for most of the patients, and 75 percent of those patients ranked highest in sedentary lifestyle. Dr. Bond suggested that patient reluctance in maintaining a moderately active lifestyle might be related less to obesity and more to psychosocial aspects of obesity. He urged providers caring for patients with obesity to consider the patient's activity level prior to bariatric surgery and understand the patient's motivation for bariatric surgery. Helping patients identify goals and values for weight loss that are focused on overall health benefits, not just the scale, can aid patients in creating a path to adopting and sustaining behavioral changes that align with their goals. Dr. Bond also recommended that care plans include a schedule of physical activity interventions between providers and patients to keep patients engaged and motivated for long-term success. 
This year, Dr. Shikora and his co-directors bestowed the prestigious Walter Pories, MD Award to Natan Zundel, MD, in recognition of his major contributions to the evolution of bariatric surgery. Dr. Zundel, a native of Colombia, captivated the audience with his stories of how he and his fellow residents thought of ways to create instruments to stand in for more sophisticated counterparts unavailable is his country. Their inventions included spirometers made with old X-ray film, tape, and foam balls and a crude mesh/zipper combo to accommodate open-abdomen procedures. Dr. Zundel said that having to think creatively back then led to a lifetime of working with others to continue learning, innovating, and publishing to advance the practice of surgery. His rules of thumb in publishing about innovation: expect controversy, be well prepared, never take the controversy personally, keep learning, and believe in yourself, but if you are wrong and change your opinion, admit it and move on. Now that sounds like sage advice for everyone.
Category: Past Articles, Symposium Synopsis