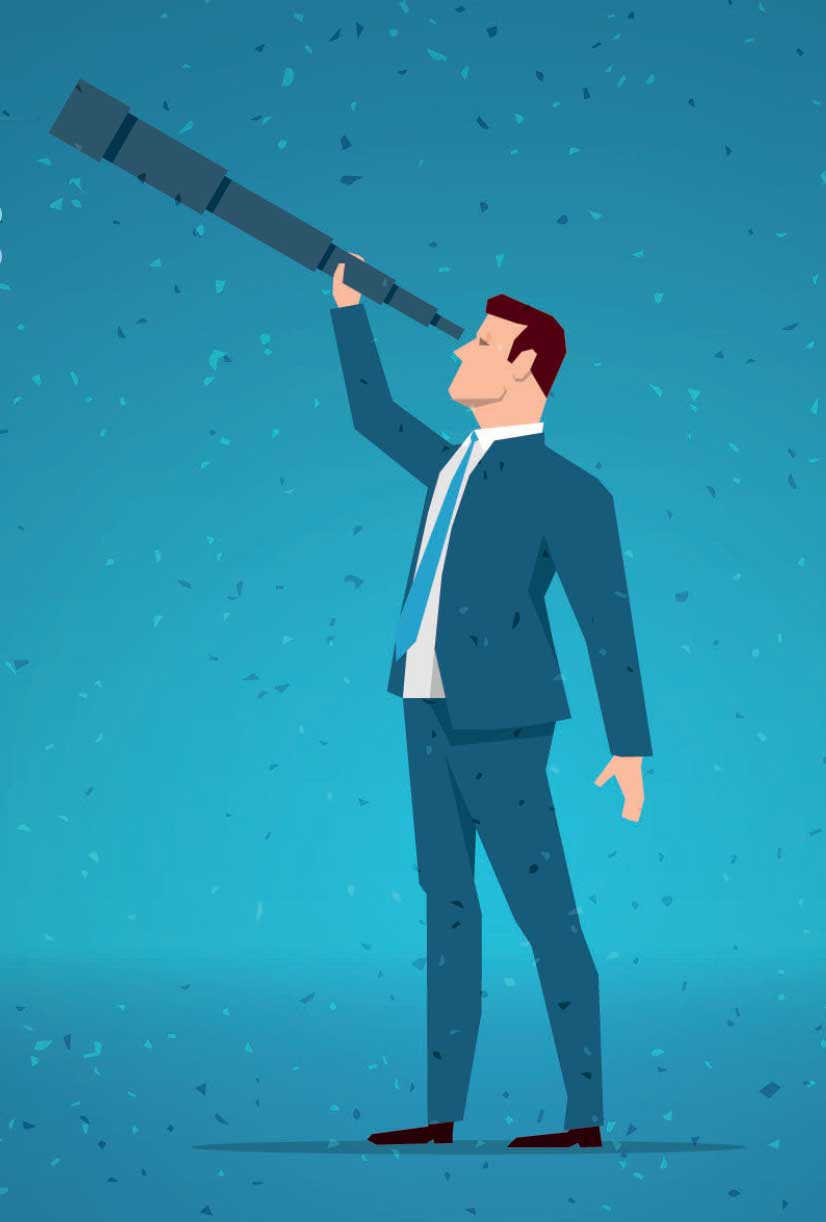 by Adrian G. Dan, MD, FACS, FASMBS
Column Editor
Dr. Dan is Medical Director, Weight Management Institute at Summa Health in Akron, Ohio, and Associate Professor of Surgery at Northeastern Ohio Medical University (NEOMED) in Rootstown, Ohio.
Funding: No funding was provided.
Disclosures: The authors have no conflicts of interest relevant to the content of this article.
Bariatric Times. 2023;20(3–4):8–9.
---
I recall driving home from an industry-sponsored course nearly 20 years ago. At the time, a third-year resident at Michigan State University, I was set to pursue a career in surgical oncology. That would all change with just one enthralling lecture by Dr. Jeff Ponsky about innovative minimally invasive surgical techniques. The novelties and advances in the arena of laparoscopy won me over. On my drive home, I was rethinking my career path, and the rest is history. On the fellowship interview trail the following year, Dr. Raul Rosenthal raised an interesting point. Would the major technical advances in surgery be feasible without the technological and engineering innovations of the devices utilized? Furthermore, would the improvements of the instruments even occur without the surgeons' calls for ingenuity? Needless to say, minimally invasive surgery (MIS) and the surgical device industry are tightly intertwined, if not directly dependent on each other. After all, what good are surgeons without instruments, and what purpose do the instruments serve without surgeons?
The close and symbiotic relationship between surgeons and medical device manufacturers has led to revolutionary improvements in both the development of new technology and improved outcomes for millions of surgical patients. Despite the many positive results that have come from these affiliations, there is an ugly side to this story. In a classic case of one bad apple spoiling the whole bunch, greed and self-interest motivated some to abuse these relationships over the decades. It should be noted that breaches in ethical principles and conflicts of interest occurred on both sides of this alliance. Regardless of which party was culpable, the result was an erosion of public confidence in the entire medical system. This included physicians, institutions, pharmaceutical companies, and medical device manufacturers.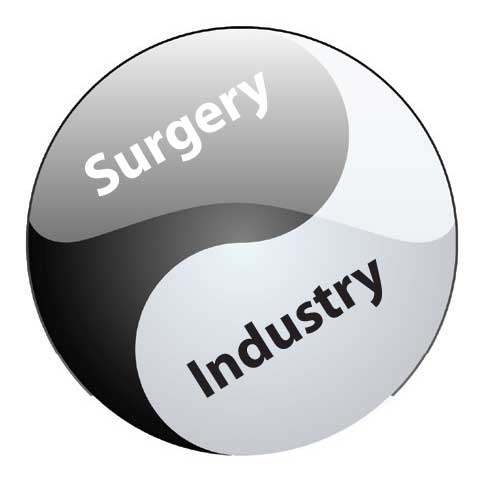 In an effort to counteract unethical conduct, the Sunshine Act was introduced as part of the Affordable Care Act in 2013.1 It was intended to increase the transparency of the financial relationships that may exist between industry and physicians. Pharmaceutical companies and device manufacturers must report, through the Centers for Medicaid and Medicare Services (CMS), any significant compensation to physicians. These data are easily accessible for the general public through the Open Payments database at https://openpaymentsdata.cms.gov/. For physicians, a simple disclosure of potential conflict of interest is not sufficient to meet the minimum standards. The preference and utilization of drugs and devices should be based only upon what is in the best interest of the patient, and nothing else. It is only then that the ethical expectations that come with our professional oath are met.
Without an understanding of the elements of the Sunshine Act legislature, clinicians may completely shy away from any interaction with industry. To avoid being perceived as corrupt, they may be reluctant to join forces with representatives whose mission is to support them and their patients. While the bad press of the past should not be forgotten, the flip side must also be considered. Both sides should be well educated to navigate these relationships in a respectful and ethical manner to reach the positive collaborative outcomes that our patients deserve. Both parties are responsible for recognizing discrepancies in ethical principles and, in the presence of evidence, to report them and prevent history from repeating itself. Meaningful collaboration with industry partners must be preserved to further improve the techniques and devices that have thus far been developed together. Additionally, sponsorships from various companies have supported fellowship training foundations, landmark scientific studies, national society meetings, political advocacy efforts, development of patient education materials, and countless educational events, such as the one that changed my career path.
More so than most other specialties, metabolic and bariatric surgery remains tied to the devices that enhance our capabilities to perform highly intricate operations on complex patients. The fundamental value that exists when both parties work together is critical to achieve the ultimate mutual goal to better serve our patients. Tim Berghuis, a respected industry veteran with W.L. Gore & Associates and a recent recipient of the American Society for Metabolic and Bariatric Surgery (ASMBS) Foundation LEAD Distinguished Industry Partner Award, has worked alongside surgeons for several decades. Mr. Berghuis joins us to describe the mirroring perspective of this relationship from the industry standpoint.
References
Affordable Care Act "Sunshine" Rule Increases Transparency in Health Care. U.S. Centers for Medicare & Medicaid Services. https://www.cms.gov/newsroom/press-releases/affordable-care-act-sunshine-rule-increases-transparency-health-care. Accessed March 13, 2023.

 
---
Guest Perspective
by Tim Berghuis
Mr. Berghuis is Global Sales Leader, General Medical Products, at W.L. Gore & Associates in Tempe, Arizona.
Thank you so much for your invitation to share my perspective, Dr. Dan. It is an absolute honor to contribute to Bariatric Times and the distinguished Perspectives column where so many icons of bariatric surgery have shared their stories. This is truly a career highlight!
As you described so well, surgeon–industry interactions are an important part of the healthcare system. Collaboration between companies and surgeons is vital to our goals of improving the lives of patients and the economics of healthcare. The relationship provides clinical and economic benefits to physicians, patients, hospitals and even payers by providing a conduit for sharing the latest clinical data, cost savings opportunities, product developments and training opportunities that are available from industry partners. 
Collaboration between industry and surgeons also has a positive impact on companies and the advancement of medical technology and medical devices. You asked whether improvement to instruments would happen without the demand and ingenuity of surgeons. It is my perspective they would not. Most, if not all, advanced medical devices launched in the past 25 years required the direct involvement of surgeons. Nothing drives innovation like a surgeon sharing their experiences and demanding improvements!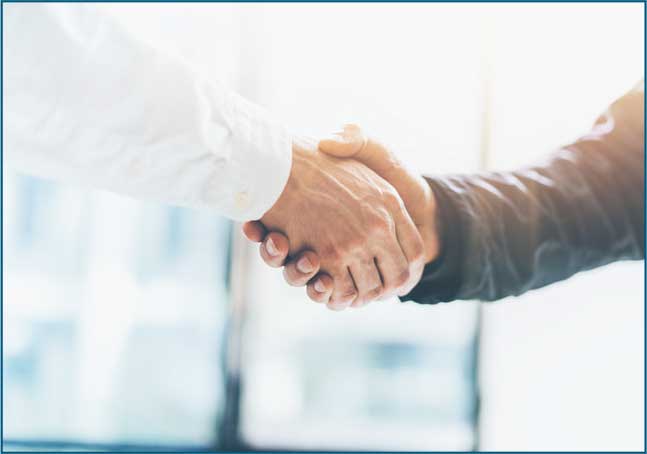 Most industry partners and surgeons professionally manage their relationship, but you are correct that high-profile examples of unethical behavior have prompted scrutiny and the creation of the Sunshine Act. In response, the preeminent medical technology trade group AdvaMed developed guidance for how industry can appropriately interact with healthcare professionals. Companies who are members of AdvaMed commit to a code of ethics and hold employees accountable to that code, which is based on integrity, respect, responsibility, and transparency. While the transparency principles of the Sunshine Act may discourage physicians from collaborating with industry, using the principles of the AdvaMed code should relieve both industry and surgeons of apprehensions related to Sunshine Act reporting.
Metabolic and bariatric surgeons are among the most patient-focused in healthcare. It has been my honor as well as that of my fellow industry partners to work in the field alongside such resolute healthcare professionals in advancing patient care. Patients suffering from obesity have benefited immensely over the past 25 years from the tireless work of bariatric surgeons, allied health partners, the powerful work of the ASMBS and continued innovation in medical technology. The surgeon–industry relationship is a key component of this progress. Preserving it will maximize the positive impact surgeons have on metabolic disease—one of the biggest threats to the health of our population.
My fellow industry partners and I are very much looking forward to continuing our journey together!
Category: Past Articles, Perspectives