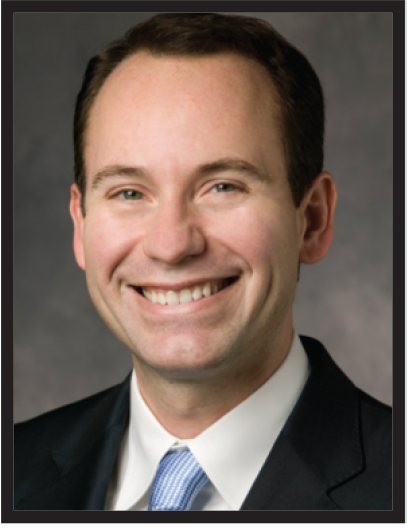 by John M. Morton, MD, MPH, MHA, FACS, FASMBS, ABOM

Clinical Editor of Bariatric Times; Vice-Chair of Quality and Division Chief of Bariatric and Minimally Invasive Surgery in the Department of Surgery at Yale School of Medicine in New Haven, Connecticut.
Dear Friends and Readers,
The year 2019 seemed to go by so quickly! ObesityWeek 2019 in Las Vegas was a great success, and I was glad to see everyone there.
As we close out the year at Bariatric Times, we have another great issue for you all. The issue begins another installment of our Integrated Health Continuing Education section, which includes a great article by Cassie Story, RDN, about the hematological considerations after bariatric surgery. Ensuring that healthcare professionals (HCPs) are aware of the potential for iron deficiency and iron deficiency anemia in patients after bariatric surgery is imperative. This module, which is Part 2 of the CORE 4 series, will be accredited for 1.0 contact hours for nurses, with accreditation for dietitians hopefully coming soon. Even if you are not a nurse or dietitian, though, I recommend everyone read this article.
Next, Dr. Dominick Gadaleta provided a summary of outcomes from ObesityWeek and its relation to patient safety and quality improvement. He highlighted the key presentations and findings from the meeting, as well as what HCPs should take away from the series of sessions.
After that, we present original research from Karen Schulz, RN, MSN, CBN, and her team at Cleveland Clinic in Ohio titled "Patient Perception of Surgical Preparation and Recovery Following Bariatric Surgery: A Phenomenological Study." The authors used a focus group methodology to interview 15 patients, who provide their experiences before and after bariatric surgery and how that impacted their overall experience as patients. The authors identified three key themes from the results and provided invaluable advice and information for clinicians who are involved in total bariatric care.
Following that, Dr. Craig Primack provides a pair of articles—one that highlights the Obesity Medicine Association (OMA) Fall 2019 Annual Meeting, while the other addresses the parallel epidemics that HCPs face in diabetes and obesity. He included quick summaries of some of the biggest sessions from the meeting and what clinicians can do to effectively treat diabetes and obesity, which are increasingly interrelated.
Additionally, Kimberly Knipe, MBA, RD, LDN, wrote a recap of the American Society for Metabolic and Bariatric Surgery (ASMBS) Foundation Walk from Obesity event in Philadelphia this year. Knipe said that over 100 people attended, and as a group they raised more than $12,000. The Walk from Obesity events continue to be a success for the foundation!
Finally, we are bringing back a feature from about a year ago—we are going to publish the Table of Contents from Surgery for Obesity and Related Diseases (SOARD) in Bariatric Times each month. We hope that this will provide surgeons with an opportunity to view upcoming content in SOARD and continue a partnership between the two journals.
Happy holidays to all, and I'm looking forward to another great year in 2020!
Sincerely,
John M. Morton, MD, MPH, FACS, FASMBS 
Category: Editorial Message, Past Articles