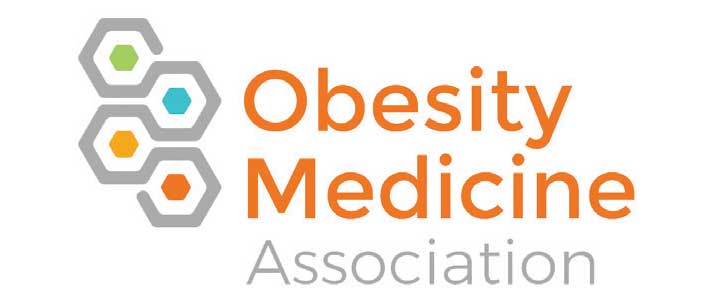 by John Batsis, MD, FACP, FTOS, AGSF, FGSA
Dr. Batsis is an Associate Professor in the Division of Geriatric Medicine, University of North Carolina at Chapel Hill School of Medicine, with a joint appointment in the Department of Nutrition, Gillings School of Global Public Health, in Chapel Hill, North Carolina.
Funding: No funding was provided.
Disclosures: The author has no conflicts of interest relevant to the contents of this article. 
Bariatric Times. 2022;19(8):18.
---
Obesity rates in older adults have tripled worldwide over the last 40 years, and approximately 41 percent of adults in the United States (US) aged 60 years or older live with obesity.1 Obesity raises a variety of risks for older adults, including reduced quality of life, risk of falls or fractures, and functional and cognitive decline.1 Anytime obesity negatively impacts a patient's mental or physical health, the patient and their provider should have an in-depth discussion on possible individualized treatment options. 
Determining treatment options and considerations. Because there can be additional complications for older adults facing obesity, the patient and provider should collaborate on a treatment program that addresses the individual's specific health conditions and goals.
While body mass index (BMI) is one factor in determining obesity treatment, providers should consider chronic disease status and other metabolic measurements, such as blood sugar and blood pressure. Additional lifestyle factors to consider include access to healthy food, physical activity limitations, environmental challenges, and weight loss community opportunities.2 Older adults face unique difficulties when managing their weight, and it's essential to acknowledge and address their needs to create an effective, long-term solution. 
Protecting muscle mass through resistance-based exercises. The natural aging process contributes to an overall decrease in muscle strength and mass, which can lead to mobility-related and physical difficulties and a general decline in quality of life and independence. Exercise is a critical component of staying active, but older adults need to prioritize different goals when they exercise. Typically, losing weight leads to a 75-percent loss of fat mass and 25-percent loss of muscle and bone mass.3 While both aerobic and resistance exercises are important to one's longevity, older adults need to maintain muscle and bone mass. Resistance-based exercises allow them to mitigate the loss of muscle and bone mass while benefiting from the overall effect of losing weight.
Resistance training programs can also improve bone mineral density and muscle mass, strength, and function, which are important aspects of an exercise program designed for geriatric patients. Resistance-based exercises are also adaptable for care facility residents or patients with mobility-related difficulties.
Obesity treatment differences based on age. Standard treatment options for obesity include varying combinations of weight loss medication, diet modification, bariatric surgery, and exercise programs. While the use of each option varies based on the patient's individual health profile, many providers recommend a combination of exercise and dietary changes for older patients. However, older patients require specific treatment options based on potential comorbidities and physical limitations.
The effects of weight loss medication on older adults have not been widely studied, and patients might be hesitant to use medication due to undesirable side effects of weight loss medications that have since been pulled from the market.4 The availability of new prescription medications provides a great opportunity to have a conversation about new options. A recent study of obesity treatments found that 57 percent of participating geriatric patients were interested in finding out more about weight loss medications.5 
When determining a treatment plan for older patients with obesity, providers should have a comprehensive discussion to incorporate all possible beneficial treatment pathways.
Common weight loss challenges for older adults. Older adults working to manage their weight can face a variety of roadblocks due to health conditions and competing medical issues. The most important piece of creating an effective treatment plan is engaging in shared decision-making between the provider and patient to determine whether or not the patient should lose weight, then identifying a sustainable path forward based on ongoing conversations.
Because older adults often have more complex, interconnected health challenges, providers should review the patient's comorbidities and polypharmacy considerations to determine how a weight loss effort could affect existing conditions or medication use. Ongoing medication monitoring should be included in any weight loss program because patients might need to adjust their medication schedule if health changes due to weight loss or improved obesity management occur. 
Additional challenges for older adults often include transportation, the need for caregiver involvement, access to care and therapies, insurance coverage and cost of treatment, and proximity to resources and providers.
Collaboration between patient and provider is key in managing weight. While weight management for older adults can come with additional complexities, there are many opportunities for providers and patients to create a program with positive outcomes. By taking into account the individual patient's health profile and their financial, economic, and social considerations, the provider and patient can work together to implement an effective weight management plan.
For older adults struggling with obesity, finding a personalized way to manage weight loss can have a multitude of benefits, including improved quality of life, increased mobility, and decreased symptoms of chronic disease. A strong, collaborative relationship between patient and provider is crucial to creating a pathway forward for the patient to realize the physical and emotional possibilities of obesity treatment and weight management.
The Obesity Medicine Association (OMA) is the largest clinical obesity organization in the US, dedicated to preventing, treating, and reversing the disease of obesity. Learn more and join the OMA at https://obesitymedicine.org/join/ to access a wide range of practice-enhancing resources.
References
Roderka M, Sadhana P, Bastis JA. (2020). Addressing obesity to promote healthy aging. Clin Geriatr Med. 2020;26(4):631–643.

 

Vafiadis D, Callahan E. 10 policy solutions to improve obesity care for older adults. 15 Mar 2022. https://ncoa.org/article/10-policy-solutions-to-improve-obesity-care-for-older-adults. Accessed 5 Jul 2022.

Heymsfield SB, Gonzalez MC, Shen W, et al. Weight loss composition is one-fourth fat-free mass: a critical review and critique of this widely cited rule. Obes Rev. 2014;15(4):310–321.
MacMillan M, Cummins K, Fujioka K. What weight loss treatment options do geriatric patients with overweight and obesity want to consider? Obes Sci Pract. 2016;2(4):477–482.
MacMillan M, Cummins K, Fujioka K. (2016). What weight loss treatment options do geriatric patients with overweight and obesity want to consider? Obes Sci Pract. 2016;2(4):477–482.
Category: Medical Methods in Obesity Treatment, Past Articles