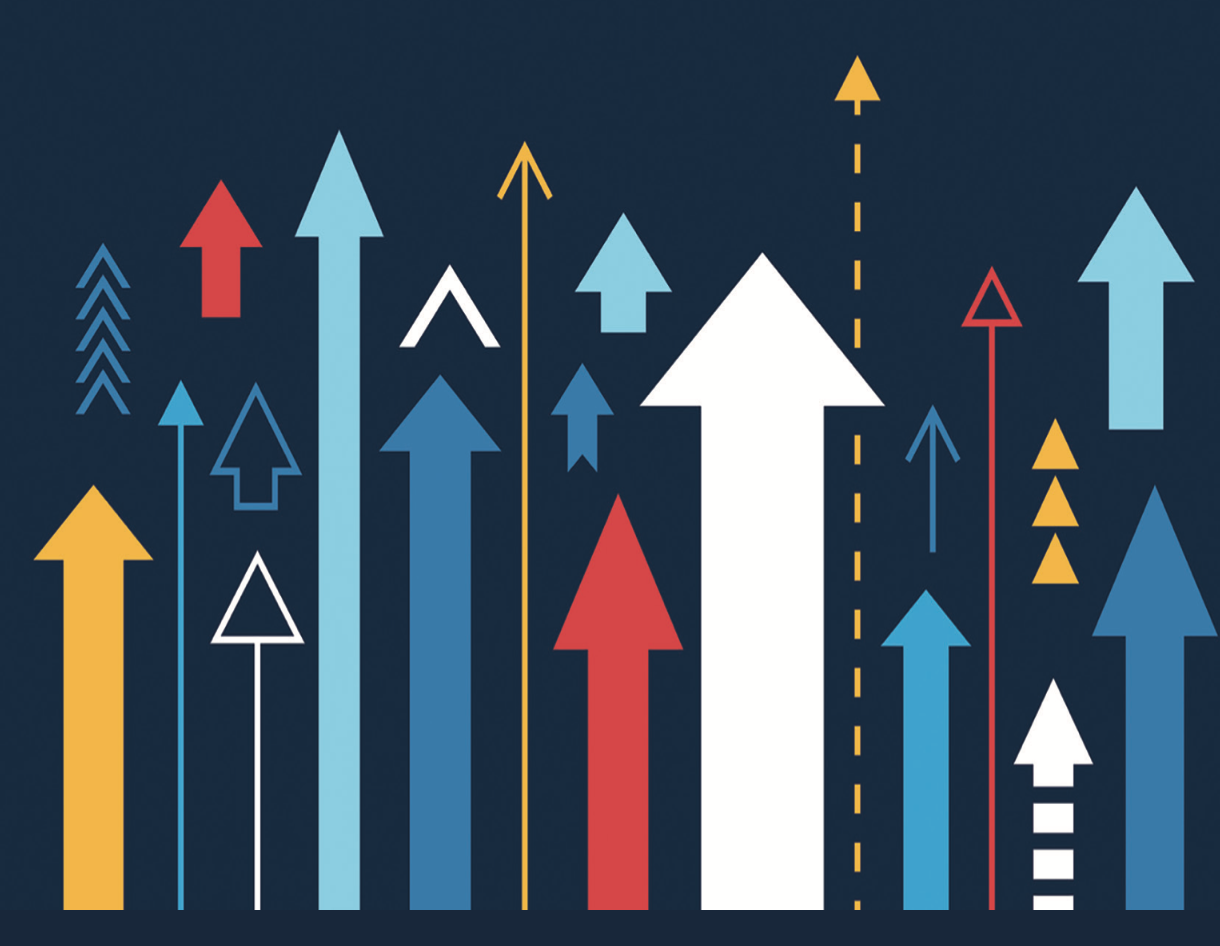 by Wayne J. English, MD, FACS, FASMBS; David Provost, MD, FACS, FASMBS; Teresa LaMasters, MD, FACS, FASMBS; Richard Peterson, MD, MPH, FACS, FASMBS; and Paul Jeffers, BS, BA
Dr. English is Co-Chair of the MBSAQIP Standards/Verification Subcommittee and Associate Professor of Surgery at Vanderbilt University Medical Center in Nashville, Tennessee. Dr. Provost is Co-Chair of the MBSAQIP Standards/Verification Subcommittee and Professor of Surgery at Baylor Scott & White Medical Center – Temple in Temple, Texas. Dr. LaMasters is a member of the MBSAQIP Standards/Verification Subcommittee, MBSAQIP Site Reviewer, President-Elect of the American Society for Metabolic and Bariatric Surgery, Medical Director at UnityPoint Clinic Weight Loss and Des Moines, Iowa, and Clinical Associate Professor at University of Iowa. Dr. Peterson is Professor of Surgery, UT Health San Antonio; Chief, Bariatric and Metabolic Surgery UT Health San Antonio in San Antonio, Texas. Mr. Jeffers was the MBSAQIP Verification Specialist from July 2015 to April 2022 and is currently the Commission on Cancer Standards Development Manager.
Funding: No funding was provided for this article.
Disclosures: The authors report no conflicts of interest relevant to the content of this article.
Bariatric Times. 2022;19(6):16–17
---
In this series, Raising the Standard will focus on the revision of the Metabolic and Bariatric Surgery Accreditation and Quality Improvement Program (MBSAQIP) standards, which have been recently released. This month's column will discuss the standards revision process, a brief history of quality improvement as it pertains to metabolic and bariatric surgery, and Standard 1 (institutional administrative commitment). Additionally, the articles will discuss pertinent history, when relevant, frequently asked questions (FAQs), and deficiencies most encountered on site visits for each of the standards, if applicable. 
Maintaining the MBSAQIP Standards

 
The MBSAQIP standards manual, "Optimal Resources for Metabolic and Bariatric Surgery," outlines requirements for facilities to follow when seeking accreditation. The manual provides guidance for facilities aiming to build the structure, process, and outcomes expertise necessary to provide safe, efficacious, and high-quality care to all metabolic and bariatric patients. The MBSAQIP standards is a fluid document and has undergone several revisions since its inaugural publication in 2014. Version 2 was published in 2016, Version 3 in 2019, and this year's version (2022) will be referred to as "2019 Standards-Revised." 
The MBSAQIP standards undergo a continuous triennial review cycle in which multiple factors are taken into consideration when constructing revisions. Most changes are driven by FAQs presented to MBSAQIP staff, either by accredited centers or site reviewers. Based on best evidence available at the time, sunsetting of existing standards might occur, or conversely, new standards might be created. The triennial cycle begins almost immediately after the final version of the newly revised standards are officially implemented. There is typically a six-month lead-in period for centers to review the revisions and become compliant with the newly revised standards. 
The first year of the cycle includes fact finding to look for changes in the field of metabolic and bariatric surgery and a literature review pertinent to each of the standards. As mentioned earlier, FAQs and feedback from the MBSAQIP site reviewers are strongly considered in the review process. 
The second year of the cycle includes multiple high-level meetings with staff, surgeon leadership, and subcommittee members. MBSAQIP staff tirelessly work behind the scenes to meet deadlines for revisions and drafts of new standards. There are individual projects, working groups, committee meetings, and considerations for graphics, charts, and data visuals. Finally, the revised version of the standards is approved and submitted for legal review. After legal review, the final draft is reviewed and approved.
The final year involves a complex process with integrated communications and information technology as editing, layout, color schemes, graphics, charts, tables, references, website features, and portal updates are finalized. Additionally, training is required to ensure staff, site reviewers, postsite visit application reviewers, executive reviewers, and adjudicators are aware of all standard revisions. Finally, there is a public release of the standards, with communication to all accredited centers outlining the revisions made and the expectation and timeline for meeting compliance with the newly revised standards.
Quality Improvement

 
Standardizing care to protect the welfare of patients is the cornerstone of quality improvement. Before the American Board of Surgery mandated participation in quality improvement registries, surgeons often completed their training programs and entered a practice environment with no formal analytical review of their clinical outcomes. Often, quality improvement was based on anecdotal evidence, if it occurred at all. Only recently have systems to monitor, benchmark, and report surgical outcomes been standardized, prioritized, and even mandated. Additionally, many medical schools and surgical residency programs are now including quality improvement requirements within their curricula.
Metabolic and bariatric surgery originated with the introduction of the jejunoileal bypass in the 1950s. Since then, both new techniques and procedural revisions aimed at increasing efficacy and reducing complications have evolved. In 1986, as more bariatric procedures were being performed in the United States (US), the National Bariatric Surgery Registry was introduced and subsequently produced data showing that metabolic and bariatric surgery was a safe procedure with a low mortality rate.1 Metabolic and bariatric surgery became more widely accepted in the 1990s, as accumulating evidence demonstrated safety, durable weight loss, and comorbidity resolution. Laparoscopic techniques were introduced, and the field of metabolic and bariatric surgery quickly became widespread. During this growth period, many surgeons were insufficiently trained, often attending only a weekend course. Metabolic and bariatric surgery procedures were subsequently performed without the necessary experience or infrastructure to provide safe patient care. Consequently, high complications and mortality rates were realized, and the public and payors seriously questioned both the safety of metabolic and bariatric surgery and its role in treating obesity. Many insurers simply stopped providing benefit coverage, defining the procedures as cost prohibitive.2
Committing to Metabolic and Bariatric Surgery Accreditation

 
The future of the profession was at a crossroads, and critical measures were necessary to preserve the integrity of metabolic and bariatric surgery as a reputable subspecialty. To resolve these issues, the American Society for Metabolic and Bariatric Surgery (ASMBS) in 2004 and the American College of Surgeons (ACS) in 2005 established separate, but similar, accreditation programs to improve the quality of metabolic and bariatric surgery.
Data from the Nationwide Inpatient Sample validated the benefits for accreditation, revealing inpatient mortality associated with metabolic and bariatric surgery performed at newly accredited centers dramatically improved.3,4
However, there were several shortcomings with the accreditation process, as programs were accredited based on structural and process elements only. Accreditation was based on volume (125 procedures annually) acting as a proxy for quality, and not outcomes. Furthermore, the Center for Medicare and Medicaid Services (CMS) and some insurance payors required center participation in an accreditation program to provide care to their beneficiaries. Many centers were offering high-quality care, yet they could not meet the volume criteria to achieve accreditation. In 2012, at least one-third of the ACS-accredited programs were unable to meet the volume requirements to maintain accreditation status. Finally, the two accreditation programs created confusion due to slight dissimilarities of the standards.  
In 2012, the ACS and ASMBS announced that they had combined their respective national metabolic and bariatric surgery accreditation programs into a single, unified national accreditation program, the MBSAQIP. The MBSAQIP offers a platform for continuous monitoring of outcomes and resource utilization, emphasizing continuous quality improvement. Currently, there are approximately 900 MBSAQIP-accredited programs in the US and Canada, with a small number of international centers participating as data entry centers.
Standard 1: Institutional administrative commitment. The first standard requires hospital administration commitment, which is critical in developing a successful accredited metabolic and bariatric surgery program. The administration must embrace a culture of quality throughout the hospital and allow formal structure and process for objective monitoring of quality and value of services provided at the facility. The administration must provide high-level descriptions showing a commitment to the metabolic and bariatric surgery program's director, coordinator, and clinical reviewer and providing the appropriate resources necessary to achieve the required procedure volume and pursue quality improvement initiatives.
Frequently Asked Questions
FAQs posed to MBSAQIP staff regarding Standard 1 are listed below. 
Q: Is there a template available for the letter of administrative commitment? 
A: There is no template. The letter must address the requirements outlined in Standard 1.1 and be written in the most recent 12 months, with up-to-date information and data and signed by a member of facility leadership. Only one letter is required.
Q: We have multiple MBSAQIP-accredited centers within our health system. Can we use the same letter for each center? 
A: Each letter needs to be tailored to each specific accredited program, focusing on leadership, annual volume, procedure mix, quality improvement projects, and current/future investments and resource allocations.
The next article will review Standard 2, the program scope and governance.
References

 
Mason EE, Tang S, Renquist KE, et al. A decade of change in obesity surgery. National Bariatric Surgery Registry (NBSR) Contributors. Obes Surg. 1997;7(3):189–197.

Kazel R. Insurers trim bariatric surgery. 5 Apr 2004. https://amednews.com/article/20040405/business/304059997/2/. Accessed 12 Apr 2022.

Nguyen NT, Root J, Zainabadi K, et al. Accelerated growth of bariatric surgery with the introduction of minimally invasive surgery. Arch Surg. 2005;140(12):1198–1202; discussion 1203.

 

Nguyen NT, Masoomi H, Magno CP, et al. Trends in use of bariatric surgery, 2003–2008. J Am Coll Surg. 2011;213(2):261–266.

 
Category: Past Articles, Raising the Standard