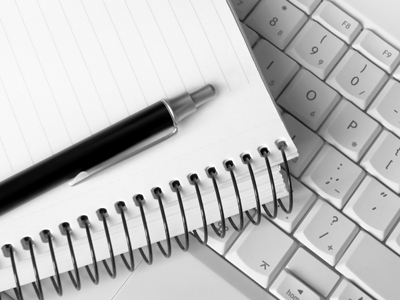 Funding/financial disclosures: The author has no conflicts of interest relevant to the content of this letter. No funding was received for the preparation of this letter.
Bariatric Times. 2017;14(10):10–11.
Dear Bariatric Times Editor:
I saw a patient in the office for a weight loss consultation the other day. She met all of the criteria for bariatric surgery; she was over 5ft tall with a weight in the low 200lb range. She also had a fairly large hiatal hernia, severe acid reflux, and other medical problems that put her at high risk for sleeve gastrectomy. On the other hand, she was a great candidate for a gastric bypass with hiatal hernia repair—a larger, more extensive operation, but one which I perform quite frequently.
Unfortunately, the patient's insurance did not cover bariatric surgery. I explained the self-pay system that we offer, which includes contingencies for unforeseen complications, but this very well-educated, financially stable patient stated, "That's okay. I'm going to go have it done in Mexico."
Please don't get me wrong. Mexico has some outstanding bariatric programs with excellent surgeons. The problem is that patients from the United States might find returning to Mexico difficult for follow-up. When I raised the aforementioned issues to the patient, she replied, "You can take care of me if anything happens." Unfortunately, that puts me in a very difficult situation. Fixing another surgeon's complications is fraught with danger. Each surgeon has a different way of doing a procedure; and suture material, stapling devices, and hernia mesh used in other countries might not meet the guidelines of the United States Food and Drug Administration (FDA), and this might end up creating a huge and complicated mess inside the abdomen.
I have now repaired, revised, or performed what we refer to as "damage control" on over 40 cases of bariatric surgery performed in Mexico and other countries, and I was featured in a newspaper article about some of the problems I have been required to correct. Medical tourism is a prolific and lucrative industry, but it should be discouraged in the setting of procedures that can be performed safely and effectively by surgeons that have a vested interest in following their patients.
The Hippocratic Oath of "Do no harm" is not a universally applied principle. Developing and maintaining a long-term relationship with patients is one of the reasons I chose bariatrics as my specialty. Weight loss surgery is one of the few surgical disciplines that enables a surgeon to follow patients throughout their lifetimes after surgery. In fact, accreditation through the American Society of Metabolic and Bariatric Surgery (ASMBS)/American College of Surgeons (ACS) Metabolic and Bariatric Surgery Accreditation and Quality Improvement Program (MBSAQIP) requires us to follow our patients long-term after surgery, and we are held accountable for lack of follow-up and/or complications. Our data demonstrate that the more points of contact a patient has with a bariatric program, including the surgeon, dietitians, mental health, support group, nurse practitioners, and physician assistants, the better he or she will do long term.
Going to another country to save some money might make sense if having a minor procedure, but a laparoscopic Roux-en-Y gastric bypass, with a simultaneous hiatal hernia repair, does not qualify as a minor procedure. I would urge all prospective patients to think about the reasons for considering bariatric surgery: weight loss, improvement of comorbid conditions, increased life expectancy, and increased quality of life. I would encourage all patients to think about the importance of long-term follow-up and the possible consequences of traveling out of country for surgery. I am a proponent of proper credentialing, and urge all patients to seek out a local, board certified, accredited bariatric program when considering bariatric surgery. We all should routinely discuss with our patients the risks they will incur should they seek surgery outside the United States.
With regard,
Matthew A. Metz, MD, FACS, FASMBS
Bariatric and Aesthetic Surgery Associates
Parker, Colorado
---
Dear Dr. Metz:
Thank you for sharing your frustration with managing surgical complications in patients who underwent bariatric procedures outside of the United States. We hear you loud and clear, and also agree that Mexico has outstanding bariatric surgeons. We also really agree that the problem lies in our healthcare system—denying coverage of procedures with extremely high healthcare expenses might drive patients to look for alternatives outside the United States. Unfortunately, it has taken over a century for the American Medical Association (AMA) to recognize that obesity is a disease, and it is still taking time for our politicians to enforce coverage for the medical and/or surgical treatment of this lethal condition.
Global healthcare (also called "medical tourism") is not new to us. In fact, in addition to bariatric surgery, other major complex surgeries, such as orthopedic, cardiothoracic, and neurosurgical procedures, are being performed on patients in countries not their own and followed by physicians worldwide. We all see patients who have traveled from other countries to get a gastric bypass or revision, and we go ahead and conduct surgery, sending them home without being able to manage any potential complication or follow up on their disease. Why can we do it and surgeons from other countries cannot or should not?
Why is this situation different for us in the United States? I believe that the main reason is that a US citizen that decides to undergo bariatric surgery overseas will not get insurance coverage for further treatment upon their return to the US, while the international patients on whom we operate often have public healthcare available to them that will pay for their treatment regardless. In my opinion, this is not only a financial issue but more importantly an ethical one with which we are confronted as a nation. I have personally seen at least two international patients with chronic leaks and impacted stents on whom, unfortunately, I was unable to operate because insurance payers declined to cover their surgeries. What's the solution to this problem?
I believe that, at some point, the US legal system will have to intervene and set a precedent by taking care of this conundrum. Unfortunately, we likely will have to deal with this problem until someone gets hurt and the responsible party gets punished. As a surgeon who has been in practice for over 30 years, I have the following advice/rules:
Our patients always come first, and we should do what is right for each patient.
Deal with finances after you care for the sick.
All bariatric patients, regardless of where they receive their surgeries, are ours and we should give nationwide professional coverage to those who show up in our emergency room. This includes not only international patients without insurance, but the national patients with insurance who are being denied care just because they received their surgery from someone else, somewhere else.
On another note, the ASMBS has published a white paper on global bariatric care, and our political action committee (PAC), led by Dr. John Morton, continues to work tirelessly to educate insurance CEOs, and policy makers to increase payment coverage and change the landscape of our healthcare system. I encourage everyone to learn more and support the Obesity PAC at https://asmbs.org/obesitypac.
Sincerely,
Raul J. Rosenthal, MD, FACS, FASMBS
Clinical Editor, Bariatric Times; Professor of Surgery and Chairman, Department of General Surgery; Director of Minimally Invasive Surgery and The Bariatric and Metabolic Institute; General Surgery Residency Program Director; and Director, Fellowship in MIS and Bariatric Surgery, Cleveland Clinic Florida, Weston, Florida
References
American Society for Metabolic and Bariatric Surgery. Global Bariatric Healthcare. November 2011; Updated October 2015. https://asmbs.org/resources/global-bariatric-healthcare Accessed September 20, 2017
Letter to the Editor Submissions: Bariatric Times welcomes letters for possible publication. Letters should be no more than 500 words and five references. Letters that comment on a Bariatric Times article will be considered if they are received within two months of the time the article was published. All letters are reviewed by the editors and are selected based upon interest, timeliness, and pertinence, as determined by the editors. Send letters to: Angela Saba at asaba@matrixmedcom.com. Include the following statement with the letter: "The undersigned author transfers all copyright ownership of the enclosed/attached letter to Matrix Medical Communications in the event the work is published. The undersigned author warrants that the letter is original, is not under consideration by another journal, and has not been previously published. I sign for and accept responsibility for releasing this material on behalf of any and all co-authors."
Category: Letters to the Editor, Past Articles