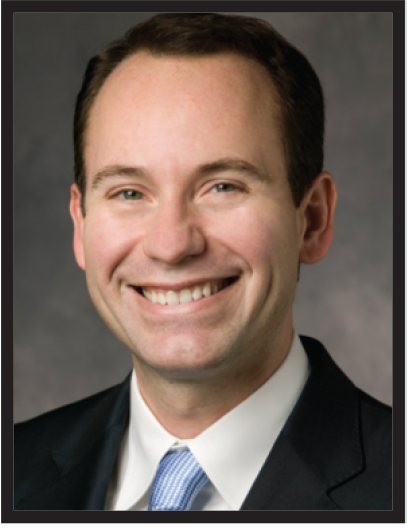 John M. Morton, MD, MPH, FACS, FASMBS
Clinical Editor of Bariatric Times; Chief of the Section of Bariatric and Minimally Invasive Surgery at Stanford University in Stanford, California; and Past President of the American Society for Metabolic and Bariatric Surgery.
Dear Friends and Readers,
Welcome to the February 2019 issue of Bariatric Times. This month, Giacolone et al present a review on bariatric sugery and irritable bowel syndrome (IBS). They review common symptoms, diagnostic criteria, and subtypes of IBS, which are defined by the predominant symptom and include IBS-C (constipation predominant), IBS-D (diarrhea predominant), IBS-M (mixed), or unsubtyped. Studies consistently show that weight loss, whether achieved through bariatric surgery, pharmacotherapy, lifestyle intervention, or a combination of these modalities reversing functional gastrointestinal symptoms and is significantly associated with improved quality of life and psychological well-being in patients with obesity and IBS. 
In "Emerging Technologies," an ongoing column that explores newly developed and emerging devices, procedures, and techniques in the fields of metabolic medicine and bariatric surgery, Badurdeen et al provide a review of aspiration therapy. They summarize the history of the aspiration therapy device AspireAssist® (Aspire Bariatrics, King of Prussia, Pennsylvania), which received United States Food and Drug Administration (FDA) approval in June 2016 as a treatment device for obesity. They conclude that t he AspireAssist® is a cost-effective, technically simple endoscopic bariatric therapy with minimal side effects and is a reasonable alternative for select patients with a body mass index (BMI) more than 35kg/m2 who seek a less invasive endoscopic weight loss option and are highly motivated.
In "Raising the Standard," Gadaleta and Petrick review the Decreasing Readmissions through Opportunities Provided or DROP program. DROP was the First National Quality Improvement Project of the American Society of Metabolic and Bariatric Surgery (ASMBS)/American College of Surgeons (ACS) Metabolic and Bariatric Surgery Accreditation and Quality Improvement Program (MBSAQIP). DROP aimed to mimic Stanford's success in decreasing 30-day readmissions by providing more evidence-based resources, including best practice toolkits. Modules included best practice information on important areas in bariatric surgery that may directly impact re-admissions (e.g., surgical site infections, types of antibiotics used, and dietary recommendations). Mease Dunedin Hospital in Dunedin, Florida, was a participating facility in DROP. After one year of implementing DROP protocols and conducting root-cause analyses of patients undergoing laparoscopic sleeve gastrectomy (LSG), they reached zero readmissions. They report that the biggest factor in decreasing readmissions was offering patients 24-hour mobile phone access to a nurse navigator because it alleviated patient concerns, thus preventing emergency department visits. 
López reviews arterial embolization, a newly proposed tool for obesity management that involves transarterial catheter-directed embolization of the left gastric artery. Lastly, Klumpp presents a brief report examining YouTube® as a source of information on health weight loss plans. 
We hope you enjoy this issue.
Sincerely,
John M. Morton, MD, MPH, FACS, FASMBS  
Category: Editorial Message, Past Articles