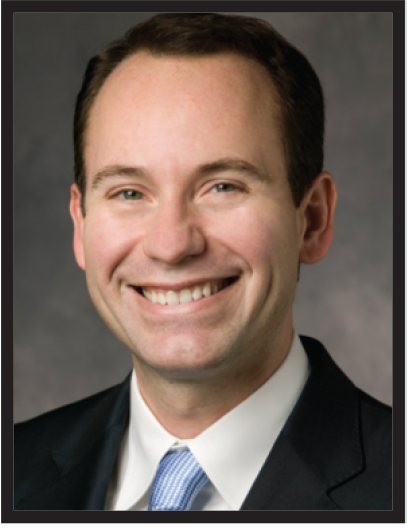 John M. Morton, MD, MPH, MHA, FACS, FASMBS, ABOM
Clinical Editor of Bariatric Times; Vice-Chair of Quality and Division Chief of Bariatric and Minimally Invasive Surgery in the Department of Surgery at Yale School of Medicine in New Haven, Connecticut.

Dear Friends and Readers,
Welcome to another issue of Bariatric Times! We are excited to bring you the July 2020 issue, which is full of new content for healthcare professionals of all types related to metabolic and bariatric care.
First, Dr. Adrian Dan pens the third installment of his Perspectives column, titled "Focused Practice Designation for Metabolic and Bariatric Surgery—My, How Things Have Changed!" The Focused Practice Designation (FPD) is an important step forward for our specialty, and Dr. Eric DeMaria, who was instrumental in getting the FPD recognized by the American Board of Medical Specialties (ABMS), provided his commentary on the process, as well as a brief history of how far the specialty has come since it was first introduced many years ago.
Next, Dr. Silvia Leite Faria and her colleagues wrote an article titled "Protein Intake after Bariatric Surgery: A Review," an important topic for patients who have already undergone bariatric surgery. The authors stress how crucial proper protein intake is in this patient population, providing a list of recommendations based on an in-depth review of the available literature through 2019. With how many physiological changes that patients undergo from bariatric surgery, ensuring they are receiving adequate quantities of protein is very important.
After that, we have an original research article titled by "Patient-reported Short-term Barriers to and Facilitators of Adherence to Behavioral Recommendations following Bariatric Surgery." Dr. Ariel-Donges and her colleagues at Rush University Medical Center recruited a cohort of patients who had either undergone sleeve gastrectomy (SG) or Roux-en-Y gastric bypass (RYGB) and assessed their thoughts on the bariatric team's recommendations via a seven-item questionnaire.
Following that, this month's Raising the Standard column focuses on informed consent, in which the authors outline "shared decision-making," which is now seen as the standard for obtaining informed consent.
Additionally, this month's Medical Methods in Obesity column, titled "An Incomplete Prescription: The Limitations of 'Eat Less, Move More' in Obesity Treatment," Dr. Angela Fitch outlines how physicians can provide patients wtih a series of steps on how they can increase their levels of physical activity, which can have a range of other positive effects, such as improved mood and decreased blood pressure.
You can find the June 2020 Table of Contents from Surgery for Obesity and Related Diseases (SOARD), as well as our usual features that appear in every month, such as Walter Pories's Cartoon Corner.
As always, thank you for reading Bariatric Times, and we welcome submissions for those who are interested, especially letters to the editor on how your facility is dealing with the current COVID-19 pandemic. I hope everyone is staying safe as best they can in these uncertain times.
Sincerely,
John M. Morton, MD, MPH, MHA, FACS, FASMBS, ABOM
Category: Editorial Message, Past Articles