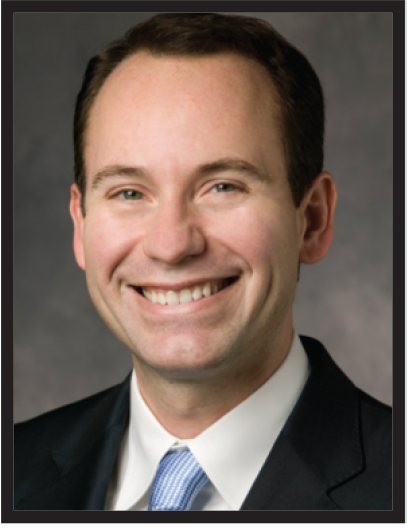 by John M. Morton, MD, MPH, MHA, FACS, FASMBS, ABOM,
Clinical Editor of Bariatric Times; Vice-Chair of Quality and Division Chief of Bariatric and Minimally Invasive Surgery in the Department of Surgery at Yale School of Medicine in New Haven, Connecticut.
Dear Friends and Readers,
Welcome to the March 2021 issue of Bariatric Times. We have a great issue in store for you, including another article for our Integrated Health Continuing Education department.
The article, which was authored by Jason Lillis, PhD, and Dale Bond, PhD, from Brown University, is titled "Acceptance and Commitment Therapy for Weight Loss Maintenance" and does an excellent job of outlining an alternative form of treating patients with obesity. Acceptance and commitment therapy (ACT) is yet another important addition to the armamentarium of options for treating this patient population. The article also is available for 1.0 Contact Hours for nurses, who can earn the credit by completing the post-test online.
Next, we continue the American Society for Metabolic and Bariatric Surgery (ASMBS) State Chapter Spotlight column, highlighting the Louisiana chapter this month. Drs. William Richardson, Rachel Moore, and Phil Gachassin are integral members of the Louisiana bariatric surgey community and do a great job with the chapter. Read the column to learn more about the chapter's history and what they focus on to improve the outcomes for patients with obesity.
After that, this month's Raising the Standard column focuses on perioperative anxiety, an issue that afflicts numerous patients who are scheduled to have surgery. While this topic applies to all types of surgery, as is understandable, it certainly relates to bariatric surgery as well, as patients are embarking on a long and life-changing journey to lose weight. The column outlines the literature and gives perspective on what Northwell Health's bariatric surgery department does to quell perioperative anxiety in its patients.
Following that, this month's Medical Methods in Obesity column dives into the relationship between obesity and nutrition, which is timely as March is National Nutrition Month. The author, Sandra Christensen, MSN, ARNP, FOMA, provides key advice for healthcare professionals looking to use nutrition to help their patients with obesity.
As always, we include our monthly features and bites of the latest research through our Journal Watch and News and Trends sections. Dr. Walter Pories also pens another of his classic cartoons, and we provide the Table of Contents for the last issue of Surgery for Obesity and Related Diseases (SOARD).
We hope you enjoy the issue! Please let us know if you have any feedback, and we welcome submissions for potential publication.
Sincerely,
John M. Morton, MD, MPH, MHA, FACS, FASMBS, ABOM 
Category: Editorial Message, Past Articles