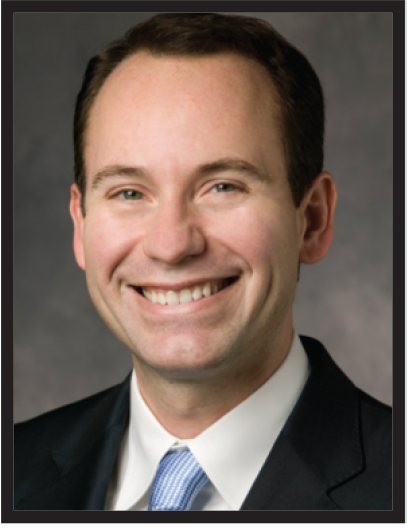 by John M. Morton, MD, MPH, MHA, FACS, FASMBS, ABOM
Clinical Editor of Bariatric Times and Vice-Chair of Quality and Division Chief of Bariatric and Minimally Invasive Surgery in the Department of Surgery at Yale School of Medicine in New Haven, Connecticut.

Dear Friends and Readers,
Fall is almost upon us. This is traditionally a time when leaves change and we are busiest as bariatric surgeons and physicians, as patients want care before the holidays and we meet in national meetings. However, our times are different—namely, this is the fall of COVID-19. I hope that phrase the "Fall of COVID" has a double meaning. I hope that we are going to see the beginning of the end of this crisis. It is time to get back to business. We need to prepare our population to be strong for COVID-19. The best way to be strong for COVID-19 is to lower weight and decrease the burden of comorbidity. We have heard of the obesity initiative in the United Kingdom; but, where is our United States initiative? Have we ever considered that the reason we have been so plagued by COVID-19 is because our populace is so unhealthy? Isn't it time to have a Fall of Obesity along with a Fall of COVID?
I sincerely hope we are all communicating to our future patients that care is available, needed, and safe. The patient with diabetes, obesity, hypoventilation syndrome, and increased inflammation can only find their way through weight loss. There is already emerging evidence that bariatric surgery renders a protective benefit against COVID-19. I also hope that whatever vaccine is developed is based on over-sampling of patients with obesity. Otherwise, the vaccine might not be effective for one-third of the population.
We also need to communicate with each other—for exchange of ideas, for support, for esprit d'corps. Traditionally, our vehicle for communication has been medical meetings, which have been cancelled. The effect is profound, as it means a two-year hiatus—in a world of rapid innovation, this is a lifetime. Is Zoom enough? Time will tell. The other consideration is the financial impact of meetings on medical society finances. Will they survive? Time will tell.
Communication will also impact delivery of care, namely telehealth. Can we have the same connection? Can we have the same delivery of knowledge? At Yale, we are starting a funded, randomized trial of traditional clinic visits versus telehealth, including Fitbits and digital scales. We need to transform our care to reflect the reality of COVID-19 and patient expectations. We will find a way because we owe it to our patients.
Let's hope this is the Fall of COVID. Let's hope winter comes and gives way to Spring. Spring is Rebirth. Let's hope that we have learned and that the future will give us a path forward toward better health.
Sincerely,
John M. Morton, MD, MPH, MHA, FACS, FASMBS, ABOM
Category: Editorial Message, Past Articles