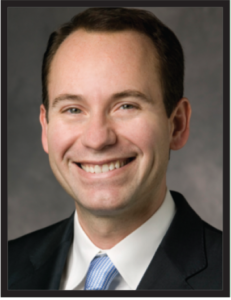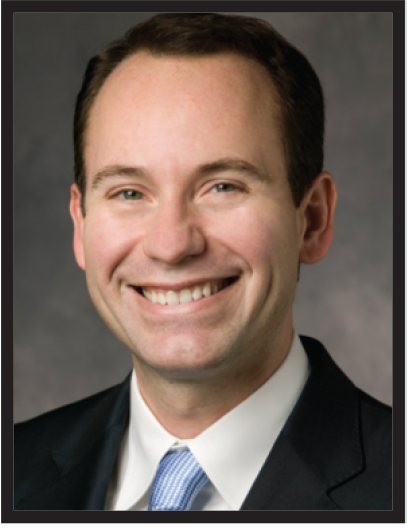 John M. Morton, MD, MPH, MHA, FACS, FASMBS, ABOM, is the Clinical Editor of Bariatric Times; Vice-Chair of Quality and Division Chief of Bariatric and Minimally Invasive Surgery in the Department of Surgery at Yale School of Medicine in New Haven, Connecticut.
Dear Friends and Readers,
2021 remains a year of transition. As this year closes, certain chapters in our lives will also close. Specifically, this autumn we see three cornerstones of bariatric surgery move to new opportunities: Robin Blackstone, Teresa Fraker, and Georgeann Mallory. The field of bariatric surgery owe these three individuals an enormous debt for their work, leadership, and sacrifice. 
First, Dr. Robin Blackstone is closing a glorious clinical career in bariatric surgery by becoming the Global Head of Ethicon Medical Affairs. Dr. Blackstone was the first female president of the American Society for Metabolic and Bariatric Surgery (ASMBS), as well as one of first surgeons to hold an endowed Chair for Bariatric Surgery at the University of Arizona. During her tenure as ASMBS president, Dr. Blackstone was a staunch advocate for quality and access to care. She also served as an excellent mentor and provided opportunities for motivated individuals, including myself. Dr. Blackstone was the architect behind the ASMBS partnership with the American College of Surgeons (ACS) to create the Metabolic and Bariatric Surgery Accreditation and Quality Improvement Program (MBSAQIP). The decision to create MBSAQIP and leave the Surgery Review Corporation was not easy, and she had many hurdles to cross. Dr. Blackstone had a vision, and she rose to the occasion and shepherded MBSAQIP into reality. As I will share below, MBSAQIP is a first-in-class initiative. I want to thank Dr. Blackstone for breaking the glass ceiling for Drs. Teresa LaMasters, Marina Kurian, and many other outstanding female leaders to come. 
Second, Teresa Fraker, who was the executive director of MBSAQIP since its inception, is leaving to become executive director of the Obesity Medical Association. Teresa Fraker was my partner while I served as Chair of the Committee for Metabolic and Bariatric Surgery. Through her careful attention to detail, commitment, and insight, MBSAQIP grew to an international network of over 850 hospitals. Additionally, she supported three sets of medical standards, three national quality improvement projects, and new accreditations in adolescent surgery, endoscopic weight loss, and medical weight loss. Throughout this period, Teresa Fraker supervised an all-star cast of dedicated ACS staff. She was patient, equitable, and poised in her interactions with surgeons, who we all know can have strong opinions. MBSAQIP is touted by the ACS as an exemplar amongst its constellation of quality programs. MBSAQIP is now acknowledged as the leader in bariatric surgery accreditation, with all major insurers requiring MBSAQIP accreditation. Accreditation has been acknowledged as decreasing cost, lowering complications, and saving lives. Thanks to Teresa Fraker, we have seen the health and welfare of patients undergoing weight loss greatly improve. 
Finally, Georgeann Mallory has announced her well-deserved retirement. Georgeann was present at the creation of ASMBS and has faithfully collaborated with 33 ASMBS presidents as executive director. She has seen ASMBS grow from a backyard event at Dr. Ed Mason's house to a group of over 4,000 members from all over the world. She oversaw annual meetings, which included thousands of attendees, and created collaborations with multiple organizations, including the ACS, International Federation of Surgery for Obesity (IFSO), Obesity Medical Association (OMA), The Obesity Society, and many, many more. She lobbied in Washington, DC and partnered to create state chapters in all 50 states. She was an outstanding health care professional as a registered dietitian, embodying the collaborative nature of bariatric surgery. She served as president of Integrated Health (IH) from 1991–1996 and set into place a professional standard that still exists. Every year she supported individual presidential initiatives, often brokering support from industry. The best thing I can say about Georgeann is that everyone liked her and no one was an enemy–everyone was a friend or had potential to be one. Her operating motto was that we can make it happen. When you confided in Georgeann, you were confident it stayed with Georgeann. She was always positive and kind. One of the best aspects in serving as ASMBS president was having the privilege of interacting with Georgeann. I was always proud of her as our executive director. While Kristie Kaufman has big shoes to fill, I know she is up to the task, as Georgeann always expressed tremendous confidence in Kristie. I hope Georgeann will continue to attend our meetings, as it was always a highlight for me to spend time with someone as gracious, elegant, and professional as Georgeann Mallory. Can I suggest to ASMBS leadership that we create a Georgeann Mallory Award for Best Staff or IH Leadership? I would support an enduring thanks to the First Lady of ASMBS who provided bariatric surgery an opportunity to grow and blossom. Georgeann, many, many thanks to you. 
Sincerely,
John M. Morton, MD, MPH, MHA, FACS, FASMBS, ABOM
Category: Editorial Message, Past Articles