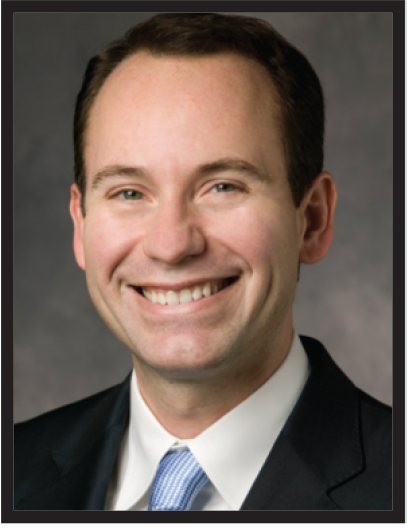 John M. Morton, MD, MPH, FACS, FASMBS
 Clinical Editor of Bariatric Times; Chief of the Section of Bariatric and Minimally Invasive Surgery at Stanford University in Stanford, California; and Past President of the American Society for Metabolic and Bariatric Surgery.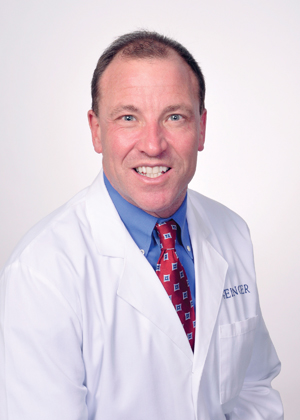 Christopher D. Still, DO, FACN, FACP
Co-Clinical Editor of Bariatric Times; Medical Director for the Center for Nutrition and Weight Management, and Director for Geisinger Obesity Research Institute at Geisinger Medical Center in Danville, Pennsylvania.
Dear Friends and Readers,
Welcome to the November issue of Bariatric Times. This month, we are proud to unveil our new look—a redesigned journal to facilitate inclusion of more content covering the topics you care about. We read your feedback and listened when you said you wanted more on weight regain, nutrition, continuing education, medical weight loss, exercise, and diabetes to name a few. This new format embraces the multidisciplinary mission statement of the journal, which is total metabolic and bariatric patient care.
Bariatric Times' Mission: Bariatric Times is a peer-reviewed monthly journal that offers integrated health professionals in bariatric care with new and detailed evidence-based information regarding bariatric total patient care, new clinical findings and surgical techniques, industry developments, and all relevant topics and insights that can be applied to health professionals' working lives. The journal provides practical information on a broad range of pertinent topics that is based on the latest research and is presented in a straightforward "how-to" fashion.
In each issue, you'll see the traditional scope of manuscripts (e.g., original research and review articles, commentaries, and case reports) and the regular columns you've come to know and love—The Medical Student Notebook, Integrated Health Continuing Education, Bariatric Center Spotlight, Raising the Standard, Nutritional Considerations in the Bariatric Patient, Hot Topics in Integrated Health, Anesthetic Aspects of the Bariatric Patient, Medical Methods in Obesity Treatment, and more!  You'll also see easily digestible bites of information filling in the area-of-interest gaps.
As Bariatric Times celebrates its 15th year in publication, Founding Clinical Editor Raul J. Rosenthal, MD, FACS, FASMBS, reflects on the beginnings of the journal and its evolution that parallels the changes in the field,
Since 2003, we've seen the evolution of obesity treatment through the achievement of important milestones:
Centers for Medicare and Medicaid Services (CMS) national coverage policy for bariatric surgery

Establishment of the Certified Bariatric Nurse (CBN) program

The formation of the Obesity Care Continuum: A partnership between the American Society for Metabolic and Bariatric Surgery (ASMBS), The Obesity Society (TOS), and the American Dietetic Association (ADA)

The formation of the American College of Surgeons/ASMBS Metabolic and Bariatric Surgery Accreditation and Quality Improvement Program (MBSAQIP).

American Medical Association's (AMA) declaration of obesity as a disease

United States Food and Drug Administration (FDA) approval of multiple pharmaceutical options and devices for obesity treatment

The joining together of the American Society for Metabolic and Bariatric Surgery (ASMBS) and The Obesity Society (TOS)—in a new annual meeting called ObesityWeek.
We've also seen landmark research published on the metabolic effects of bariatric surgery and its superior results as compared to lifestyle modification (i.e., diet, exercise). Dr. Rosenthal has said that the most important milestone for the field in the past decade was the creation of and endorsement by over 40 societies worldwide of guidelines on the key role of surgery in patients with type 2 diabetes mellitus and obesity, which were crucial in the understanding and adoption of surgery as an important treatment for T2DM.
Another theme emerging in our field is collaboration across disciplines to educate colleagues with the mission of optimizing care. According to founding chair Dr. John M. Morton, the Fifth Annual National Obesity Collaborative Care Summit, highlighted in this issue by Marina Kurian, MD, FASMBS, brings together representatives from more than 30 societies. The Summit is an excellent opportunity to partner and learn from different societies and organizations that share the cost and liabilities in the treatment of obesity. What we have learned is that obesity is continuing to increase in the United States and globally, and that our resources, though shared, can be additive in improvements and durability of treatment for our patients.
As the healthcare landscape has changed, so too has the publishing industry, and BT has kept up. We've tailored these offerings with reader experience and preference in mind. Our peer-reviewed, evidence-based content is accessible on demand through multiple platforms—the traditional monthly print journal; the e-Publication, a digital replica of the print version enhanced for user experience with interactive linking, video capabilities, PDF downloading, email and social media sharing, and the option to toggle from ePub to content view; the BT app, available for Apple and Android users, and our website www.bariatrictimes.com.
We also bring content directly to your mailbox, alerting you of the new issue and supplemental material, such as clinical bulletins, meeting proceedings, and eNewsletters. Please stop by our booth during Obesity Week 2018 taking place November 11 to 15 in Nashville, Tennessee. We would love your feedback on our new design, and we welcome ideas for the bright future of Bariatric Times.
Sincerely,
John M. Morton, MD, MPH, FACS, FASMBS, and Christopher D. Still, DO, FACN, FACP  
Category: Editorial Message, Past Articles