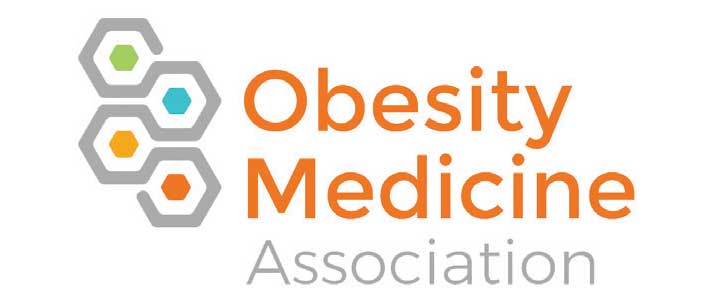 by Craig Primack, MD, FACP, FAAP, FOMA, DABOM
Dr. Primack is Medical Bariatrician/Certified Medical Obesity Specialist/Co-medical Director, Scottsdale Weight Loss Center PLLC, in Scottsdale, Arizona, and President of the Obesity Medicine Association.
Funding: No funding was provided
Disclosures: Craig Primack is the President of the Obesity Medicine Association (OMA).
Bariatric Times. 2019;16(12):21.
---
The obesity epidemic continues to be America's most pressing public health issue. More than 93.3 million Americans live with the condition,1 and the prevalence of adults with obesity in nine states — Alabama, Arkansas, Iowa, Kentucky, Louisiana, Mississippi, Missouri, North Dakota, and West Virginia — has surged over 35 percent.2 Obesity is a complex disease, and its strong association with other chronic conditions, such as Type 2 diabetes, has given rise to another growing epidemic.
Approximately 85 percent of people with diabetes are Type 2, and of these people, 90 percent are living with obesity or overweight.4 To be clear, diabetes is the nation's seventh-leading cause of death as clinicians and care providers, we should be deeply concerned about this data and what it means for our patients, who are increasingly struggling with obesity and overweight and other chronic metabolic conditions like diabetes.5 We should take this opportunity to examine how well we are meeting the unique needs of these patients.
Treating Patients with Obesity and Diabetes
Obesity is associated with a number of chronic medical conditions, including diabetes.6 When we focus on treating the underlying condition of obesity, many of its comorbidities will improve in tandem. When we treat obesity, we can also treat diabetes in parallel.7 Just a 5-to-10-percent reduction in body fat can herald a number of positive patient outcomes, including improved insulin action, decreased fasting glucose concentrations, and, in some cases, reduced need for some diabetes medications.
There exists a range of treatments that are effective in treating obesity, and by extension, diabetes. Yet, only one-third of people with obesity have been officially diagnosed.8 Among clinicians, a lack of time is often cited as the main barrier to discussing weight with patients. But there might be something else at work here.9 Forty percent of physicians could benefit from examining their biases toward patients with obesity.10 Nearly half of clinicians do not feel comfortable adequately counseling patients about common treatment options.11
As clinicians on the frontlines of these parallel epidemics, we must challenge our assumptions and biases about patients with obesity. It is a chronic and treatable disease—not a character flaw or lifestyle choice. And, it is critical that we empower ourselves by seeking out specific training in obesity treatment, which can improve the quality of physician practice patterns of obesity care, such as weight loss counseling.12
Key Resources for Clinicians on Obesity and Diabetes
Clinicians can come into their practices better prepared to counsel their most vulnerable patients on the most effective treatment options by seeking out continuing education focused on treating obesity—the underlying cause of many associated comorbidities.13
Early Detection and Management of Insulin Resistance
Presented by Lydia Alexander, MD, FOMA, DABOM. This continuing education (CE)/continuing medical education (CME) track teaches clinicians how to recognize the manifestations of insulin resistance in patient history, physical examination, laboratory, and other testing.14 Additional course material includes key interventions for treating and managing patients with insulin resistance and the role of obesity in the pathophysiology of insulin resistance.
An Obesity Medicine Approach to Managing Diabetes and Weight-Related Complications
Presented by Jeff Sicat, MD, FACE, FOMA, DABOM. Clinicians will learn how treating obesity can have a major effect on diseases associated with obesity in this CE/CME track.15 The course will also cover the impact of weight loss on patients with diabetes and identify medications that might cause weight gain or impede weight loss in patients with obesity.
It is crucial that we take this opportunity to empower ourselves as clinicians with knowledge and resources so that we can better meet the unique needs of our patients struggling with these chronic, treatable conditions. Together, we can play a primary role in stemming the parallel epidemics of obesity and diabetes.
References
Adult Obesity Facts. Centers for Disease Control and Prevention. https://www.cdc.gov/obesity/data/adult.html. Accessed 18 November 2019.

Building a Healthier Future. State of Childhood Obesity. https://stateofchildhoodobesity.org/. Accessed 18 November 2019.

Khan BB, Flier JS. Obesity and insulin resistance. J Clin Invest. 2000;106(4):473–481.

Obesity and Overweight. https://www.who.int/dietphysicalactivity/media/en/gsfs_obesity.pdf. Accessed 18 November 2019.

Statistics about Diabetes. https://www.diabetes.org/resources/statistics/statistics-about-diabetes. Accessed 18 November 2019.

Pantalone KM, Hobbs TM, Chagin KM, et al. Prevalence and recognition of obesity and its associated comorbidities: cross-sectional analysis of electronic health record data from a large US integrated health system. BMJ Open. 2017;7(11):e017583.

Rogers JZ, Still CD. Obesity and Type 2 diabetes. Obesity Action Coalition. https://www.obesityaction.org/community/article-library/obesity-and-type-2-diabetes/. Accessed 18 November 2019.

Bleich SN, Pickett-Blakely O, Cooper LA, et al. Physician practice patterns of obesity diagnosis and weight-related counseling. Patient Educ Couns. 2011;82 (1):123–129.

Barrier 4: Insufficient dialogue and follow-up. ACTION. https://www.actionstudy.com/barriers-to-obesity-care/insufficient-dialogue-and-follow-up.html. Accessed 18 November 2019.

Jay M, Kalet A, Ark T, et al. Physicians' attitudes about obesity and their associations with competency and specialty: a cross-sectional study. BMC Health Serv Res. 2009;9:106.
Jay M, Gillespie C, Ark T, et al. Do internists, pediatricians, and psychiatrists feel competent in obesity care? J Gen Intern Med. 2008;23(7):1066–1070.
Jay M, Schlair S, Caldwell R, et al. From the patient's perspective: the impact of training on resident physician's obesity counseling. J Gen Intern Med. 2010;25(5):415–422.
Khaodhiar L, McCowen KC, Blackburn GL. Obesity and its comorbid conditions. Clin Cornerstone. 1999;2(3):17–31.

Early Detection and Management of Insulin resistance. Obesity Medicine Association. http://omacademy.org/store/seminar/seminar.php?seminar=145124. Accessed 18 November 2019.

An Obesity Medicine Approach to Managing Diabetes and Weight-related Complications. Obesity Medicine Association. http://omacademy.org/store/seminar/seminar.php?seminar=131682. Accessed 18 November 2019.
Category: Medical Methods in Obesity Treatment, Past Articles