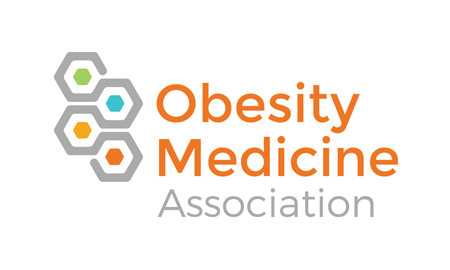 by Craig Primack, MD, FACP, FAAP, FOMA
Dr. Primack is co-director and co-founder of the Scottsdale Weight Loss Center in Scottsdale, Arizona, and the current President of the Obesity Medicine Association (OMA).

Funding: No funding was provided.
Disclosures: The author has no conflicts of interest relevant to the content of this article.
Bariatric Times. 2021;18(4):20
---
The disease of obesity is associated with hundreds of serious chronic conditions, so why not address it at the root? Treating obesity first can help reduce or even reverse obesity-related conditions; it will also reduce the risk of patients developing further complications. Addressing obesity at the root enables healthcare professionals to assess, diagnose, counsel, and treat patients with obesity more effectively and efficiently. And in doing so, we can help our patients achieve greater health and quality of life.
The Obesity Medicine 2021 Virtual Conference, held from April 21 to 25, therefore has this clear and powerful theme: Treat Obesity First. The nation's leading medical obesity conference will bring together physicians, nurse practitioners, physician assistants, nurses, dietitians and nutritionists, pharmacists, psychologists, allied healthcare providers, residents, and medical students to learn the latest evidence-based approaches for evaluating, diagnosing, and treating obesity in a primary care, specialty, or obesity medicine practice. 
The Spring Obesity Medicine Summit, which runs from April 23 to 25, is our main event, delivering clinical obesity treatment education and a wealth of practical strategies to help healthcare professionals more effectively address obesity. You will learn how to apply evidence-based guidelines to the treatment of obesity—including selecting appropriate anti-obesity medications, managing patients in postbariatric surgery, and treating your patients' obesity-related conditions, including nonalcoholic fatty liver disease and cardiovascular disease.
This year, you can supplement your learning by adding a pre-conference track to customize your learning. The Fundamentals of Obesity Treatment event is a 1.5-day interactive course offering introductory education about the evidence-based approaches for evaluating, diagnosing, and treating obesity in a clinical setting. The content is appropriate for physicians, nurse practitioners, physician assistants, clinicians-in-training, and other healthcare providers who treat patients with obesity.
Our second pre-conference event, Obesity Practice Management Essentials, will also run for 1.5 days on April 21 to 22. Focused on how to get started with an obesity medicine practice, this track is intended for physicians recently certified in obesity medicine, as well as other primary care or specialized physicians, NPs, and PAs who have the clinical obesity medicine knowledge but want to successfully set up and run an obesity medicine practice.
The third pre-conference option, Off-label Obesity Treatment Alternatives for Complicated Patients, will be held in the afternoon on April 22 and is a great addition to either of the other pre-conferences to maximize your conference learning. This educational series will focus on safe and efficacious obesity treatment in challenging patients when therapeutic agents approved by the United States (US) Food and Drug Administration (FDA) are not an option.
One of the conference's keynote speakers will be Gary Taubes, best-selling author of Why We Get Fat, who will present "The Case Against Sugar," an eye-opening exposé that makes the case that sugar is the tobacco of the 21st century. Some of the other takeaways in this year's conference include: how to understand food insecurity and learn strategies to tailor obesity and chronic disease management in the presence of food insecurity; the definition and sources of weight bias in the lives of pediatric patients with obesity; and how to implement a coherent management of obesity and diabetes in a busy medical practice.
Along with its wealth of learnings, the Obesity Medicine 2021 Virtual Conference will be an unrivaled opportunity to spend a week advancing your career in obesity medicine. You will be able to socialize with your peers during virtual networking events and connect with industry leaders and experts in the field. You can also receive first-hand advice by participating in the Obesity Medicine Association (OMA)'s mentorship program and find solutions for your practice in the virtual exhibit hall. The OMA designates the main conference and the two pre-conference events eligible for continuing medical education (CME).1
As Dr. Keith Ferdiand will report in a session titled "Inequality in Infectious Disease—COVID, Obesity, and Patients of Color," we have seen the impact of the coronavirus on many of our patients. In fact, a recent study2 from the US Centers for Disease Control and Prevention (CDC) found that about 78 percent of people who have been hospitalized needed a ventilator or died from COVID-19 have overweight or obesity. As healthcare professionals dedicated to the prevention, treatment, and reversal of the disease of obesity, we can help our patients not only avoid these dire outcomes, but also live healthier lives—when we treat obesity first. Please join us!
To view the full conference schedule and register to attend, visit: https://obesitymedicine.org/spring/.
References
Accreditation. Obesity Medicine Association. https://obesitymedicine.org/spring/accreditation/. Accessed March 12, 2021.

Kompaniyets L, Goodman AB, Belay B, et al. Body mass index and risk for COVID-19–related hospitalization, intensive care unit admission, invasive mechanical ventilation, and death — United States, March–December 2020. MMWR Morb Mortal Wkly Rep. 2021;70(10):355–361.
Category: Medical Methods in Obesity Treatment, Past Articles