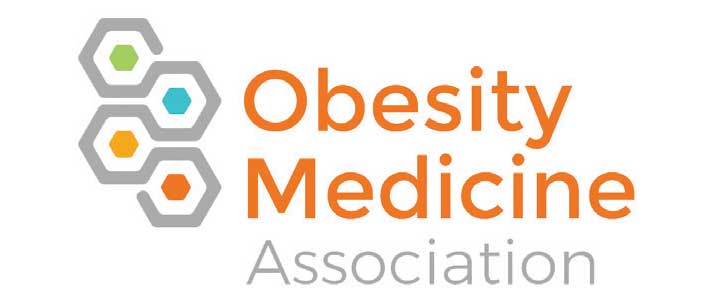 by Angela Fitch, MD, FACP, FOMA
Dr. Fitch is the President of the Obesity Medicine Association, former Co-Director of the Massachusetts General Hospital Weight Center and an Assistant Professor of Medicine at the Harvard Medical School. She graduated from Iowa State University with a bachelor's degree in chemical engineering and the University of Cincinnati College of Medicine and then completed a combined residency in internal medicine and pediatrics at the University of Cincinnati and Cincinnati Children's Hospitals. She has been a practicing primary care and obesity medicine specialist for over 20 years. Currently she is the Chief Medical Officer and practicing obesity medicine physician at Knownwell, a new clinical care delivery model focused on the treatment of obesity as a chronic disease across the lifespan by providing comprehensive obesity treatment and primary care in one clinical care team.  Knownwell will launch in the Boston area in February 2023 and nationally over the next 2-5 years with in-person and virtual care options. 
Funding: No funding was provided.
Disclosures: The author has no conflicts of interest relevant to the contents of this article. 
Bariatric Times. 2022;19(12):22.
---
With a new year around the corner, this is a timely opportunity to take stock of the current state of obesity medicine in 2022 and look ahead to 2023. The numbers tell an urgent story; in the United States (US), 41.9 percent of adults have obesity.1 Nationwide statistics reveal that 19 states have adult obesity rates at 35 percent percent or higher,1 signaling a pressing need for a proactive approach to obesity management in the years ahead.  
As clinicians and patients continue the nationwide fight against the obesity epidemic, there are many reasons to be hopeful about new possibilities on the horizon. 
New in 2023: promising medications and expanded treatment options. Wegovy (semaglutide) use is gaining momentum as Novo Nordisk is increasing production of semaglutide, which is facing supply challenges amid high product demand and short-term manufacturing issues. Semaglutide also showed great efficacy in the recently released STEP TEENS study.2 If this treatment receives US Food and Drug Administration (FDA) approval in 2023, individuals aged 12 to below 18 years will have a better treatment option with superior efficacy. 
Another encouraging medication is Mounjaro (tirzepatide), which has been approved for patients with diabetes and is under fast-track approval from the FDA for obesity treatment. This medication will hopefully be approved sometime after April 2023, once more clinical trial data is available. 
Sporadic insurance coverage is a major hurdle to maximizing the possibilities of new obesity medications. Twelve Medicaid plans and many more commercial plans cover anti-obesity pharmacotherapy, but many patients still lack insurance coverage for these medications, given that obesity pharmacotherapy is not a standard benefit in US health insurance. 
Medication isn't the only obesity treatment with reenergized potential: the American Society for Metabolic and Bariatric Surgery (ASMBS) and the International Federation for the Surgery of Obesity and Metabolic Disorders (IFSO) published new guidelines to lower the body mass index (BMI) requirement for bariatric surgery, since BMI alone does not adequately define the disease of obesity. The updated guidance also empowers clinicians to make surgical decisions based on clinical judgment and desired patient outcomes, rather than a BMI cut-off alone. Once again, we are in a holding pattern while we wait to see if insurance companies will adopt these updated guidelines.
What clinicians should expect in 2023. Medication shortages will continue into the new year due to the demand for treatment and supply chain disruptions. We'll also likely see long waitlists in clinics, another side effect of increased treatment demand. As a healthcare industry, we need to find new ways to scale treatment effectively and treat obesity for more patients. 
In addition, an increased focus on the biology of obesity will hopefully release much of the shame that patients experience. For patients with obesity, this is a welcome departure from the stigma and blame they face every day. 
Strong long-term outcomes rely on personalized treatment for each individual patient. Obesity is a multifactorial, lifelong disease, and clinicians need to work within a shared decision-making model when discussing the patient's goals. The increased adoption of evidence-based, individualized treatment plans will recognize and address each patient's unique circumstances— lifestyle, genetics, mental health, and additional medical conditions—to create a complete treatment approach.
Enhance your practice in the new year. As we look ahead to 2023, the Obesity Medicine Association (OMA) seeks to provide a variety of resources for clinicians who may not feel comfortable in managing the complexities of comprehensive obesity care.  These resources will help support both patients and clinicians in accessing evidence-based treatment options for their disease.
OMA is also hosting the Obesity Medicine Conference, taking place from April 21 to 23, 2023, in New York City, with the goal to empower clinicians with practical strategies and skills to treat obesity at its root cause. Additionally, the event will feature preconference activities, including the review course for the American Board of Obesity Medicine (ABOM) exam and the Fundamentals of Obesity Treatment course, happening from April 19 to 20, 2023. The Fundamentals of Obesity Treatment course will provide introductory education about the evidence-based approaches for evaluating, diagnosing, and treating obesity in a clinical setting, and it will also be available virtually throughout the year. 
Healthcare professionals can leverage OMA's extensive resources, network of clinicians, and more by joining as a member.3
References
Trust for America's Health. The State of Obesity in 2022: Better Policies for a Healthier America. 27 Sep 2022. https://www.tfah.org/report-details/state-of-obesity-2022/#:~:text=Nationally%2C%2041.9%20percent%20of%20adults,obesity%20rate%20of%2041.4%20percent. Accessed 14 Nov 2022.
Weghuber D, Barrett T, Barrientos-Pérez M, et al. Once-weekly semaglutide in adolescents with obesity. N Engl J Med. 2022. Epub ahead of print.

 

Obesity Medicine Association. Join the Obesity Medicine Association. https://obesitymedicine.org/join/?utm_campaign=pr&utm_source=bariatric_times&utm_medium=article_dec22. Accessed 28 Nov 2022.
Category: Medical Methods in Obesity Treatment, Past Articles