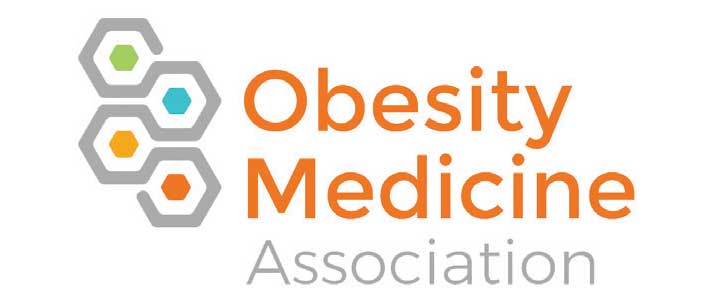 by Ethan Lazarus, MD, FOMA
Dr. Lazarus has practiced obesity medicine since 2004. He has served on the Board of the Obesity Medicine Association since 2013, and also serves as their delegate in the American Medical Association.
Funding: No funding was provided.
Disclosures: Dr. Lazarus serves on the speaker's bureau for Novo Nordisk.
Bariatric Times. 2021;18(12):20
---
The end of the year is a natural time to reflect on recent achievements and look ahead to upcoming opportunities in the field of obesity medicine. As we continued to move through the COVID-19 pandemic, 2021 had its unique personal and professional challenges—both for providers and patients. Despite the challenging time, obesity medicine has made great strides recently, and there are many exciting opportunities on the horizon for obesity treatment in the new year and beyond. 
2021 takeaways. One of the greatest achievements in obesity treatment in the past year is the mainstream understanding that the concept of losing weight with a short-term medication and/or diet and keeping it off with sheer willpower is simply outdated. Proper obesity treatment centers around a personalized, long-term approach, as well as prioritizing ongoing management for the disease. 
An exciting development in obesity treatment medication comes from the recent launch of Wegovy (semaglutide). This medication suggests that we can reliably achieve safe and effective double-digit weight loss through medical treatment in patients with obesity, and that weight loss can be safely sustained if the medication is continued. In a two-year study in adults with obesity, semaglutide demonstrated an average weight loss of 15.2 percent at 104 weeks when used with a reduced-calorie meal plan and increased physical activity, compared to 2.6 percent in participants who received a placebo.1 In addition, the trial showed 77.1 percent of study participants who received semaglutide lost at least five percent of their body weight, compared to 34.4 percent of those who received a placebo. Safe and effective medication for obesity will bolster treatment for many patients. 
Anticipating future developments. Looking toward the new year, several new developments for obesity treatment are anticipated. As obesity becomes more widely accepted as a chronic disease, we can predict that utilization of the best evidence-based treatments will increase, including anti-obesity pharmacotherapy and bariatric and metabolic surgery. Providers will also likely continue to transition from a short-term weight loss perspective to a long-term weight management paradigm.
New anti-obesity medications and research are exciting areas where we are sure to see progress in 2022. A particularly promising development is Eli Lilly's dual glucose-dependent insulinotropic polypeptide (GIP) and glucagon-like peptide-1 (GLP-1) receptor agonist, which shows strong and clinically meaningful blood sugar reduction and weight loss in people with Type 2 diabetes.2
Leveraging the latest evidence-based tools. As our knowledge of obesity continues to evolve, ongoing education is pivotal in ensuring healthcare providers are equipped with the latest guidelines and best practices. There are a variety of current and upcoming resources healthcare providers can utilize to help better serve patients, listed below.
The Pillars of Obesity: An especially exciting development is the upcoming launch of the Obesity Medicine Association's (OMA) Obesity Pillars journal,3 which will help all healthcare providers in the field of obesity medicine deliver evidence-based obesity treatments based on OMA's four pillars: nutrition, physical activity, behavior, and medication. The field has been in desperate need of a timely and freely accessible journal with high-quality research and expert peer review to help clinicians manage obesity with the latest resources and tools. Obesity Pillars aims to fill that niche in 2022 and beyond.

 

The Fundamentals of Obesity Treatment: OMA offers a variety of other ways to continue your knowledge in the new year. Offered virtually in 2022, the Fundamentals of Obesity Treatment Course4 is appropriate for any healthcare provider who treats patients with obesity. The 1.5-day interactive course provides introductory education about evidence-based approaches for evaluating, diagnosing, and treating obesity in a clinical setting.

 

OMA's Spring Obesity Summit: Another avenue for obesity care education is OMA's Spring Obesity Summit, which offers an opportunity to gain practical strategies to address obesity at the root. Register at
www.obesitymedicine.org/spring/ to attend in Atlanta or join virtually.
Despite this year's tremendous challenges, we have much to celebrate and be proud of in the field of obesity care. Our 2021 accomplishments pave the way for a bright new year as we continue to work to create healthier lives for our patients.  
References
Yahoo Finance. Wegovy™ demonstrated significant and sustained weight loss in two-year study in adults with obesity. 5 Nov 2021. https://es-us.finanzas.yahoo.com/news/wegovy-demonstrated-significant-sustained-weight-124500239.html.

Lilly's investigational dual GIP and GLP-1 receptor agonist shows significant reduction in HbA1c and body weight in people with Type 2 diabetes. 4 Oct 2018. https://investor.lilly.com/news-releases/news-release-details/lillys-investigational-dual-gip-and-glp-1-receptor-agonist-shows.

Obesity Pillars. 2021. https://www.journals.elsevier.com/obesity-pillars. Accessed 17 Nov 2021.

Obesity Medicine Association. Fundamentals of obesity treatment course. 2021. https://obesitymedicine.org/conferences/fundamentals-of-obesity-treatment?utm_campaign=pr&utm_source=Dec_Bariatric_Times&utm_medium=article. Accessed 17 Nov 2021.
Category: Medical Methods in Obesity Treatment, Past Articles