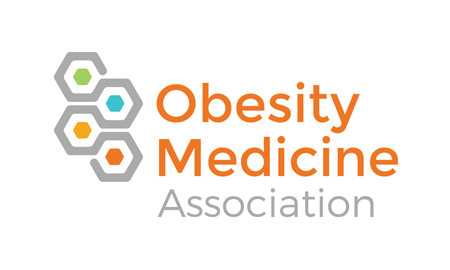 by Ethan Lazarus, MD, FOMA
Dr. Lazarus is President-Elect of the Obesity Medicine Association and runs Clinical Nutrition Center in Greenwood Village, Colorado.

Funding: No funding was provided.
Disclosures: Dr. Lazarus is the President-Elect of the Obesity Medicine Association.
Bariatric Times. 2020;17(12):20
---
The culmination of another year offers clinicians a chance to reflect on the current state of obesity medicine and look ahead to the developments on the horizon. Certainly, we can expect our field to continue reacting and responding to the COVID-19 crisis — and this will be particularly true for our colleagues who practice bariatric surgery. Patients with obesity are at a significantly higher risk of adverse health outcomes as a result of COVID-19, and these dedicated healthcare professionals play a vital role in helping to stem one of our country's most pressing public health concerns.1
Of course, the ongoing pandemic isn't going to be the only thing having an impact on obesity medicine in 2021. Clinicians and other healthcare professionals should also expect:
Better treatments as a result of a better approach. Our understanding of obesity has grown tremendously, and the coming year will see that advanced knowledge propel the field forward with better, more effective treatment options. We've learned the pitfalls of telling patients with obesity to eat less, move more.2 We've also come to recognize obesity as a chronic disease—a critical step forward that will inform future obesity treatment practices. Chronic diseases demand long-term treatment, and obesity is no exception. Expect clinical best practices in 2021 to include recommendations for longer-term treatment plans.3
The continued rise of telemedicine. This year, the healthcare industry was unprepared to quickly adapt to a public health crisis that created barriers to in-person patient care. Looking ahead to 2021, we should expect the industry to make greater strides toward more fully integrating this important technology into our practices in service of more frictionless patient care experiences and improved health outcomes.4
A resolution to get healthier. Each January, patients resolve to make this the year they finally lose the weight. While clinicians shouldn't expect that annual trend to go away anytime soon, they should consider encouraging patients to adopt a more sustainable resolution: to get healthier. Focusing on actionable behaviors that support lifelong health, such as eating better, engaging in physical activity, reducing stress and improving sleep, can also support weight loss goals.
The approaching new year also provides clinicians and surgeons an opportunity to set professional resolutions that can move our field forward. The Obesity Medicine Association (OMA) can be a partner in that effort.5 Consider bringing the following OMA resources into your bariatric surgery practice in 2021 and beyond:
The Obesity Algorithm®. OMA created the Obesity Algorithm to provide clinicians with the comprehensive clinical guidance they need to stay on top of today's leading obesity medicine trends as well as evidence-based medical approaches that support better patient outcomes.6 The Obesity Algorithm also features interactive capabilities, clickable links to OMA podcasts and webinars hosted by obesity experts, and an easily digestible "Top Ten" summary of each section.
Self-Assessment Program. OMA's Self-Assessment Program (SAP) is a comprehensive self-exam containing 261 multiple choice and matching questions covering obesity basic concepts, diagnosis, and treatment.7 The pediatric section alone has over 40 questions, and each question includes a detailed explanation of the correct answer. The SAP was designed to facilitate self-study in an effective — and engaging way. It's an excellent companion to OMA's Obesity Algorithm and American Board of Obesity Medicine review courses.
2021 OMA Conferences and Events. OMA conferences and events offer a chance for clinicians to cultivate their mastery of advanced obesity medicine and tap into a powerful professional network that includes the country's leading experts in the field. Learn more about the latest obesity medicine breakthroughs, discover new evidence-based approaches to bring into your practice and develop valuable professional connections.8
Our practices face novel challenges in the year ahead, but there are also myriad opportunities to move our field forward, make a positive impact in our communities and deliver better health outcomes for our patients.
To learn more about OMA or to become a member, visit: www.obesitymedicine.org.
References
Lockhart SM, O'Rahilly S. When two pandemics meet: why is obesity associated with increased COVID-19 mortality? Med (N Y). 2020 Jun 29. Online ahead of print.
Fitch A. An incomplete prescription: the limitations of "eat less, move more" in obesity treatment. Bariatric Times. 2020;17(7):20–21. Accessed November 4, 2020.
Rippe JM, Crossley S, Ringer R. Obesity as a chronic disease: modern medical and lifestyle management. J Am Diet Assoc. 1998;98(10 Suppl 2):S9–15.

Bleustein C. Improving the elective surgery backlog caused by the epidemic. Physicians Practice. https://www.physicianspractice.com/view/improving-the-elective-surgery-backlog-caused-by-the-pandemic. Accessed November 11, 2020.

Obesity Medicine Association. https://obesitymedicine.org/. Accessed November 4, 2020.

2020 Obesity Algorithm®. Obesity Medicine Association. https://obesitymedicine.org/obesity-algorithm/. Accessed November 4, 2020.

Obesity Medicine Association Self-Assessment Program (SAP)—Volume 1. Obesity Medicine Association. https://obesitymedicine.org/oma-sap/. Accessed November 4, 2020.

Obesity Education Conferences, Events and Webinars. Obesity Medicine Association. https://obesitymedicine.org/about/events/. Accessed November 11, 2020.
Category: Medical Methods in Obesity Treatment, Past Articles