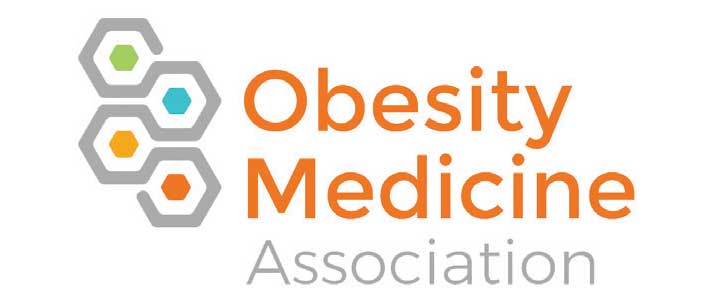 by Ethan Lazarus, MD, FOMA
Dr. Lazarus has practiced obesity medicine since 2004. He has served on the Board of the Obesity Medicine Association since 2013, and also serves as their delegate in the American Medical Association.
Funding: No funding was provided.
Disclosures: The author has no conflict of interest relevant to the content of this article. 
Bariatric Times. 2022;19(4):20
---
For several years, the Obesity Medicine Association (OMA) spring conference,1 a signature part of the association's mission to educate the world about the disease of obesity, has given practitioners the chance to meet and support each other, hear from pre-eminent thinkers in the field, and gain access to cutting-edge, multifaceted resources in obesity treatment. Currently, over 70 million Americans suffer from obesity, and 100 million more linger in borderline categories.1 Obesity shortens the lives of those with a body mass index (BMI) of 35kg/m2 or more by 6 to 8 years.2 In light of these statistics and the disease's diverse and numerous comorbidities, the Obesity Medicine 2022 Conference holds great importance not only to those within the specialty, but also for the nation's health at large. 
As President of the OMA, I have watched with great pride and excitement as this year's conference has taken shape, and I encourage all healthcare providers to explore how attending the event might refine their practice of medicine.
Two-track format. One notable feature of the 2022 conference is that we have divided all sessions into two tracks. This way, attendees may optimize their schedules for the presentations they will benefit from most, taking as much or as little from either track as they like. The tracks are as follows: 
Proficiency Track. The proficiency sessions will expand upon foundational knowledge in obesity medicine. Presentations here will discuss the rudiments of obesity medicine, including practical treatment strategies and protocols for patients in special populations. Other material will include the essentials of anti-obesity pharmacology, creating custom meal plans for patients, and how best to partner with patients to help find strategies to encourage physical activity.
Masters Track. These advanced-level interactive sessions will go beyond the basics, giving specialized detail in the form of case studies and other real-world evidence to bolster the expertise that clinicians bring with them to the conference. Topics discussed will include the association between nutrition and cancer, genetics and epigenetics, emerging anti-obesity pharmacology, complex patients, and prescriptive nutritional intervention. 
Distinguished speakers, insightful lectures. The OMA has engaged distinguished keynote speakers for the 2022 conference. First, Betsy Allen Manning, an internationally recognized success strategist, will discuss habits that alleviate cycles of unchecked stress in her presentation, "Reset and Recharge: Discover Mindset and Productivity Habits That Reduce Stress, Burnout, and Negativity, So You Can Enjoy Your Work and Life Again." As the stress response is closely linked to the development of obesity, Ms. Allen Manning's work in this area has the potential to improve quality of life not only for ourselves, but also for our patients.
Then, in "Intermittent Fasting–DeMystified," Jason Fung, MD, will discuss the results of his inquiries, over the course of his career, into dietary management of chronic diseases, such as obesity. Dr. Fung's session will analyze the biochemical basis for the role of diets, such as intermittent fasting in the treatment of obesity, and offer advice for bringing these insights into clinical use.  
The Obesity Medicine 2022 Conference will take place in two sessions; healthcare providers may attend the live event in Atlanta from April 27 through May 1 or register for the digital version, which will be broadcasted from May 18 through May 22. Please note that the digital version will only include the proficiency track sessions. These are exclusive opportunities for those who treat the disease of obesity to learn evidence-based tools of nutrition, lifestyle intervention, counseling, and pharmacotherapy. To learn more and see full schedules for both the in-person and digital events, visit our website.2
References
Centers for Disease Control and Prevention. Summary health statistics: national health interview survey, 2015. https://ftp.cdc.gov/pub/Health_Statistics/NCHS/NHIS/SHS/2015_SHS_Table_A-15.pdf. Accessed 18 Mar 2022.

Grover SA, Kaouache M, Rempel P, et al. Years of life lost and healthy life-years lost from diabetes and cardiovascular disease in overweight and obese people: a modelling study. Lancet Diabetes Endocrinol. 2015;3(2):114–122.

Obesity Medicine Association. Obesity Medicine 2022 Conference. https://obesitymedicine.org/spring/?utm_campaign=pr&utm_source=bariatric_times&utm_medium=article_March_2022. Accessed 14 Mar 2022.

Obesity Medicine Association. Obesity Medicine 2022 Conference Registration–Atlanta or DX. https://obesitymedicine.org/spring/registration/?utm_campaign=pr&utm_source=bariatric_times&utm_medium=article_March_2022. Accessed 14 Mar 2022.

 
Category: Medical Methods in Obesity Treatment, Past Articles