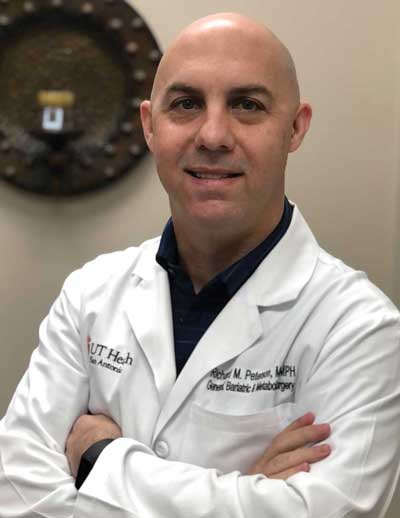 Richard M. Peterson, MD, MPH, FACS, FASMBS, is the Co-clinical Editor of Bariatric Times; Professor of Surgery, UT Health San Antonio; Chief, Bariatric and Metabolic Surgery UT Health San Antonio; Director, Christus Weight Loss Institute – Westover Hills, San Antonio, Texas.
Dear Colleagues,
By the time this editorial is read, the first ever Focused Practice Designation (FPD) exam in metabolic and bariatric surgery (MBS) will have been administered to practicing bariatric surgeons by the American Board of Surgery (ABS). This is the culmination of something that the American Society for Metabolic and Bariatric Surgery (ASMBS) has been striving to achieve for many years. The reality of it all began just one year ago (nearly to the day) with the creation of a blueprint of the exam, followed over the next six months with questions being written, refined, and re-evaluated to meet the standards of a high stakes exam. I have written on the topic previously and interviewed the leaders of the committee, Dr. Eric DeMaria and Dr. Jaime Ponce, and we have talked about the introduction of the exam and the value to our surgeon members.
One of the consequences of the exam being administered with the ABS, however, is that there are some of our members that fall outside the purview of the ABS, namely those surgeon members who are doctors of osteopathic medicine (DOs), did their training in a DO residency, and are board certified by the American Osteopathic Board of Surgery (AOBS). I am encouraged by the dialogue presented in Dr. Adrian Dan's Perspectives column with Dr. Carl Pesta and Dr. Logan Mellert. There is no intention of leaving any surgeon behind. As Dr. Pesta points out, DOs in our society have already overcome hurdles, and while the exam was not available this year, there is momentum to have a DO equivalency opportunity.
Like all things new, sometimes problems are identified as it gets going. But as surgeons, we are all trained to be adaptable and fluid. We are all trained to keep pushing through. We are all here because we didn't give up. We are all here because we choose to make a difference.
I am confident that we will continue to work together to ensure all our surgeon members will have the opportunity to have this added designation to their board certification. I would like to thank all those members involved in the committee and its subcommittees that brought this all to fruition. I would also like to congratulate all those surgeons who took the leap and sat for this first exam. You are part of history in the making. These truly are exciting times in our field.
Sincerely,
Rich Peterson, MD, MPH, FACS, FASMBS
Category: Editorial Message, Past Articles