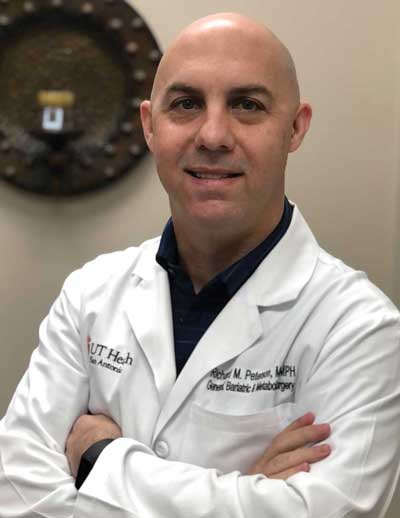 Richard M. Peterson, MD, MPH, FACS, FASMBS, DABS-FPMBS, is the Co-clinical Editor of Bariatric Times; Professor of Surgery, UT Health San Antonio; Chief, Bariatric and Metabolic Surgery UT Health San Antonio, San Antonio, Texas
Dear Colleagues,
As I write this, both the Thanksgiving holiday has come and gone and the American Society for Metabolic and Bariatric Surgery (ASMBS) Weekend has successfully taken place in my hometown of San Antonio. The meeting, while compact in time, was truly packed with so much content. I had the pleasure of moderating the difficult case sessions on the last day, and that was competing with a session on the one anastomosis gastric bypass (OAGB), and both were still quite full—especially for the last sessions of the meeting. Hats off to Dr. Ann Rogers, Dr. Rachel Moore, and Dr. Rana Pullatt for putting together a great meeting. The backdrop of San Antonio (and I admit I am slightly biased) was a great setting for such an intimate meeting. The city itself, while being the seventh-most populous city in the United States, definitely doesn't feel like that. It is a big city with a small town feel, and that parallels the ASMBS and being such a large organization with a truly close-knit feel. One of my favorite sessions of the meeting were the great debates about the treatment options for reflux (acid or bile) in the various surgical settings (gastric bypass, sleeve gastrectomy, and OAGB). 
Another first of its kind session that got a lot of good feedback was the session on "Top 10 Bariatric Papers." This session had various presenters give a summary of the top papers in our field in the last year or two. While the presenters weren't the authors of the papers, highlighting these landmark and pivotal studies was very well received. Robotics and talks about the single anastomosis duodenolileal bypass with sleeve (SADI-S) were also prominently featured in the meeting.
Kudos to Dr. Teresa LaMasters and Dr. Shanu Kothari for their invitation of the keynote speaker, Neil Ihde, MA, who spoke on the "Ten Tensions of Leadership." The talk was fantastic, with very applicable lessons to surgeons and our field. He was also one of the speakers at the Leadership Academy, a new session offered to fellows and new surgeons to the field. A dinner with ASMBS leadership and the attendees of the Leadership Academy provided a wonderful opportunity to again make the meeting seem closer and more intimate and allowed opportunities for connections with the newest generation of our surgical peers. 
I am definitely grateful for the opportunity that the meeting provided and the chance to see so many friends. While it might have been early, it was a Friendsgiving of sorts for me. I'm thankful for all those I had a chance to see, and I appreciate being able to be a part of it, even in the busiest time of year for our specialty.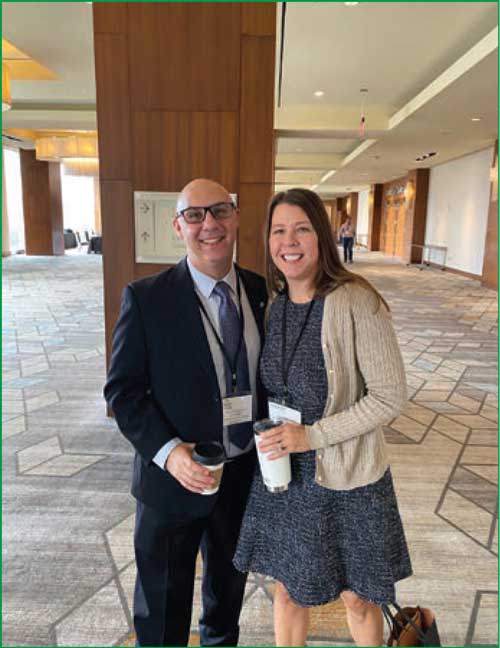 I'm looking forward to this next year, thankful to have completed my first year as co-editor of Bariatric Times with Dr. Seger, with whom I had the pleasure of spending time with at the meeting, and we even grabbed a photo together. 
I look forward to continuing to serve you all in this role, and I welcome the chance to put forth topics that are of interest to you. Please feel free to reach out to me if there is something that you would like to see from us.
I wish you all wonderful holidays and a happy new year!
Sincerely,
Rich Peterson, MD, MPH, FACS, FASMBS, DABS-FPMBS  
Category: Editorial Message, Past Articles