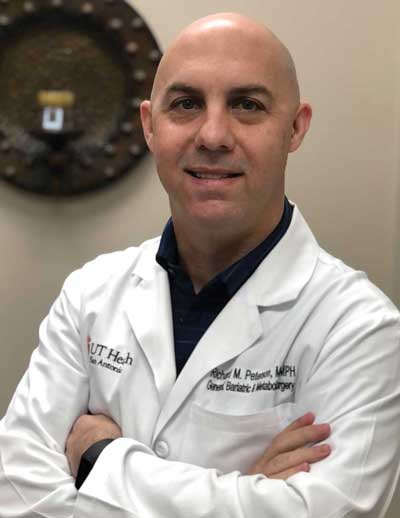 Richard M. Peterson, MD, MPH, FACS, FASMBS, DABS-FPMBS, is the Co-clinical Editor of Bariatric Times; Professor of Surgery, UT Health San Antonio; Chief, Bariatric and Metabolic Surgery UT Health San Antonio, San Antonio, Texas.
Dear Colleagues,
Last year in April, I was writing an editorial to highlight a momentous milestone in our specialty's evolution. We had just offered the first ever Focused Practice Designation (FPD) in metabolic and bariatric surgery by the American Board of Surgery (ABS) and American Society for Metabolic and Bariatric Surgery (ASMBS). Over 100 candidates successfully passed the exam and are now the first members of what is expected to be a growing validation of the hard work our surgeon members are performing every day in our specialty. 
One of the things I've been asked is "Why?" Why is this important? How does this affect me? I believe there are some answers that apply to all of us, but I honestly think that we all have personal reasons for obtaining this designation. I believe that what applies to all of us is the fact that our specialty, while always a specialty to us, now has a distinction from general surgery. Having a high-stakes exam that sets us apart validates what we do every day, and now we have the ABS backing that up. This is the first FPD that was offered by the ABS. 
We must continue to stay at the forefront of this change, being the drivers of it, rather than being driven. So many surgeons that I have talked to over the years appreciated being a "surgeon of excellence" when there was another quality program. It distinguished them in the specialty. Today, this is the way to do that. If you are already a verified surgeon through the Metabolic and Bariatric Surgery Accreditation and Quality Improvement Program (MBSAQIP), your application can be expedited and simplified when applying to take the FPD exam. 
Some other areas where I think the exam could have potential benefits (and these are MY opinions and musings) could be in negotiating better contracts for medical directorships, potentially negotiating better contracts for employed surgeons, and maybe even marketing oneself. I think we should all find out what it may mean to us. 
For me, it means my department recognizes my specific expertise in metabolic and bariatric surgery. I could choose to take only bariatric surgery call based on my FPD, but I choose to remain in the general surgery call pool. I also feel that it allows me to be a part of the accomplishment of our society in achieving this long sought after recognition. 
Whatever the reason that resonates most for you, I encourage you to sit for the exam and be additionally recognized for the great work you are already doing. The next exam is April 3, 2023, and the deadline for applications to take the exam is March 3, 2023.
Sincerely,
Rich Peterson, MD, MPH, FACS, FASMBS 
Category: Editorial Message, Past Articles