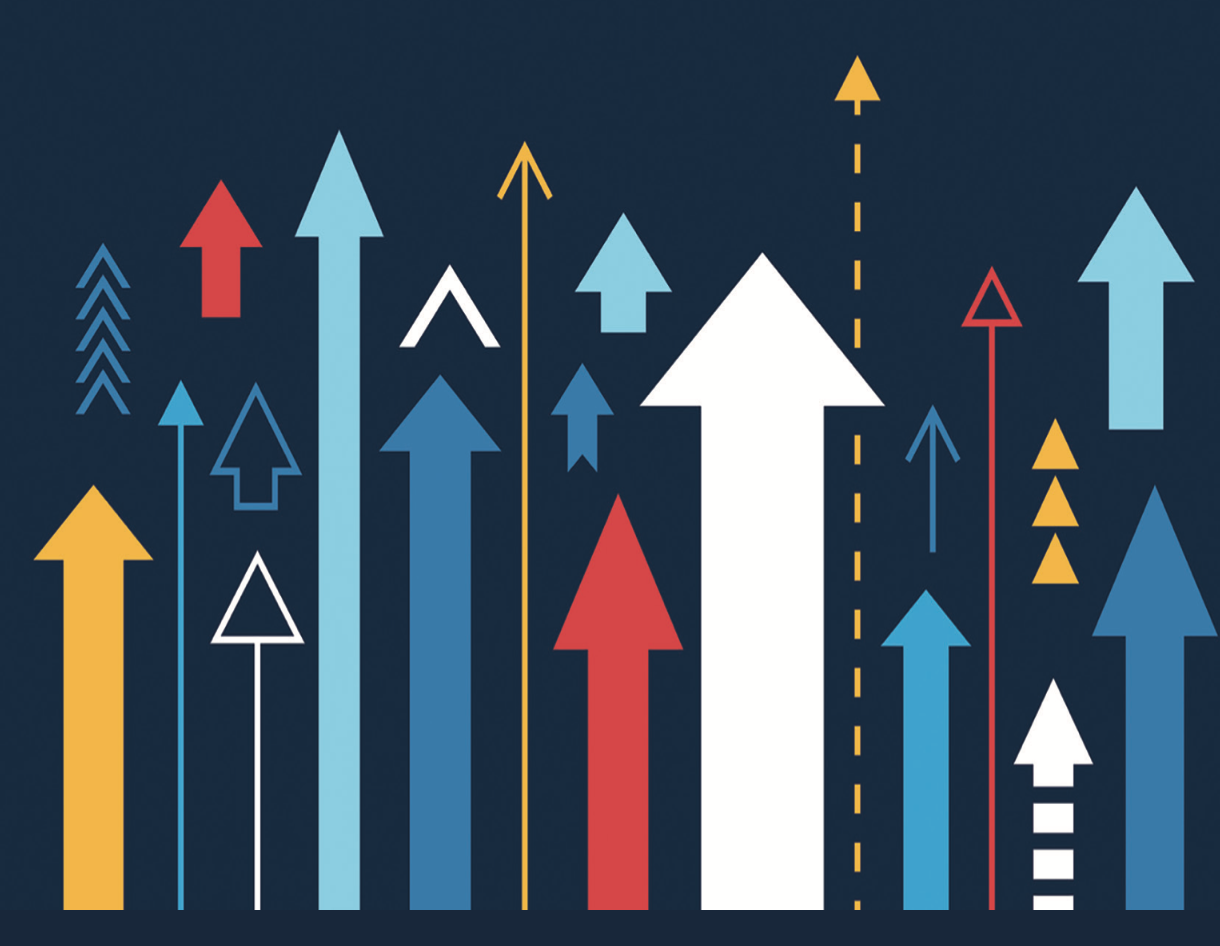 by Anthony T. Petrick, MD, FACS, FASMBS and Dominick Gadaleta, MD, FACS, FASMBS
Dr. Petrick is Chief Quality Officer, Geisinger Clinic; Director of Bariatric and Foregut Surgery, Geisinger Health System in Danville, Pennsylvania. Dr. Gadaleta is Chair, Department of Surgery, South Shore University Hospital; Director, Metabolic and Bariatric Surgery, North Shore and South Shore University Hospitals, Northwell Health, Manhasset, New York; Associate Professor of Surgery, Zucker School of Medicine at Hofstra/Northwell in Hempstead, New York.

FUNDING: No funding was provided for this article.
DISCLOSURES: The authors report no conflicts of interest relevant to the content of this article.
Bariatric Times. 2020;17(10):18–19
---
"The 'control of nature' is a phrase conceived in arrogance, born of the Neanderthal age of biology and philosophy, when it was supposed that nature exists for the convenience of man."
-Rachel Carson
The words of Rachel Carson more than 50 years ago foreshadowed our current world as much as George Orwell's 1984 or Aldous Huxley's Brave New World. A regular feature of our "Raising the Standard" column has been our reviews of quality topics presented at scientific meetings. Like much in our lives and profession, the COVID-19 pandemic has dramatically redefined how we meet and learn.
Both the American College of Surgeons Quality and Safety Conference (ACSQSC) and the Society of American Gastrointestinal and Endoscopic Surgeons (SAGES) Annual Meeting were transitioned to virtual meetings this year. The ACSQSC was scheduled for late July. However, with travel restrictions in place, it became clear by May that the meeting would need to move to a virtual platform. SAGES made a similar determination prior to their April meeting in Cleveland, Ohio.
The ACSQSC opted to make registration free to all while SAGES reduced registration fees while continuing to offer continuing medical education (CME). While there are typically about 2,000 registrants for the ACSQSC, this year there were over 10,000 from over 80 countries. Over 1,100 registrants self-identified in Metabolic and Bariatric Surgery Accreditation and Quality Improvement Program (MBSAQIP) tracts. This number is closer to 200 in a typical year. The number of registrants exceeded the capacity of the web-hosting platform by early July, so the conference was again postponed until late August to ensure a platform that could support the virtual conference.
The SAGES virtual meeting was held in early August with a reduced number of registrants compared to recent years. However, the virtual meeting is open for registration and online participation through April 2021 and continues to have new registrants. The ACSQSC plans to keep registration and content open until at least the end of October 2020.
Both meetings included content on COVID-19 and its impact on elective surgery. An ACSQSC forum entitled "Embracing Telehealth: Reinventing Bariatric Care Pathways During and After the COVID-19 Era" was moderated by Matthew Hutter, MD. Discussants reviewed strategies for implementation of telehealth during the COVID-19 emergency under a Centers for Medicare and Medicaid Services (CMS) temporary waiver. Opportunities and challenges for patients and providers were reviewed. Discussants speculated about the opportunities for better long-term follow-up of bariatric patients should the CMS waiver become permanent. The meeting also features a session moderated by Bruce L. Hall, MD, titled "Value-Based Bundled Care: Concepts and Experience." The current CMS bundled care programs, which include bariatric surgery, were discussed, and strategies were proposed to prepare for a future with less fee-for-service and more bundled care reimbursement models.
ASCQSC also included several clinical sessions. A forum discussing enhanced recovery after surgery, moderated by Chelsea P. Fischer, MD, outlined the key principles of protocols and the importance of monitoring adherence to realize benefits, which include a shorter length of stay, lower readmission rates and costs, as well as better outcomes. Wayne English moderated "The Safety Profile of Bariatric Surgery: Why We Do This Work," emphasizing the quality gains made in bariatric surgery through accreditation and the need for MBSAQIP vigilance and flexibility to build upon and sustain quality. "SADI and Switch: Should Our Center Be Offering Malabsorptive Operations?" moderated by Teresa LaMasters, MD, provided an update on the outcomes of malabsorptive bariatric procedures as well as important guidance to programs considering offering these procedures to their patients.
The SAGES meeting featured 93 posters and over 50 bariatric papers in scientific sessions. One prominent theme was the impact of smoking on bariatric outcomes. "Smoking in bariatric surgery patients: a systematic review," authored by Alexandra Chow, MD, reported that smoking within a year of bariatric surgery results in adverse outcomes, suggesting that current guidelines for smoking cessation might need to be extended. Michal R Janik, MD, was lead author of a manuscript titled "The effect of smoking on bariatric surgical 30-day outcomes: propensity-score matched analysis of the MBSAQIP," which found the same results with short-term complications increased in patients who smoke within one year of bariatric surgery and particularly after Roux-en-Y gastric bypass (RYGB). "The effect of marijuana use on weight loss and comorbidity remission after bariatric surgery," authored by John Hammond, found that both smoking and alcohol consumption were more common in the small proportion of bariatric surgery patients using marijuana. However, marijuana use did not affect weight loss or comorbidity remission for up to five years after bariatric surgery.
Racial disparities in healthcare have been a prominent problem associated with worse COVID-19 outcomes. In a manuscript titled "The risk of readmission and reoperation is higher in black patients undergoing contemporary bariatric surgery," authors reviewed MBSAQIP data and found that black patients undergoing laparoscopic sleeve gastrectomy (LSG) and laparoscopic RYGB had a higher risk of readmission and reoperation. Within the LSG cohort, black patients also had a higher mortality. Another key manuscript was authored by Grace F. Chao, MD, titled "Volume-safety relationships for Roux-en-Y gastric bypass patients in the sleeve gastrectomy era." The article explored the impact of RYGB volume on outcomes in an era when the volume of RYGBs is decreasing proportionate to LSG. There did not seem to be a volume effect on outcomes of RYGB in this study, although the authors noted this is early in the LSG era when most surgeons have a significant lifetime experience with RYGB and anastomotic procedures.
Virtual meetings will present both challenges and opportunities as we move forward in the post-COVID-19 world. The opportunity for networking and social interactions with colleagues from across the country and around the world represents a significant loss. Personally, I found that attempts to block office time to participate in virtual meetings was only marginally successful. Being physically present made it difficult to ignore both clinical and administrative problems resulting in frequent interruptions and my inability to focus on these meetings. In the future, I plan to participate from my home office. Benefits include the time-savings accrued from forgoing travel, and virtual meetings are much less costly for both our societies and participants. While the optimal balance between "in-person" and virtual meetings is yet to be determined, these platforms will undoubtedly be a major part of continuing medical education in the future.
References
The American College of Surgeons Quality and Safety Conference, https://www.facs.org/-/media/files/quality-programs/conference/2020/2020_qsc_virtual_agenda.ashx

The Society of American Gastroenterologic and Endoscopic Surgeons Annual Meeting, https://eventpilotadmin.com/web/page.php?page=Media& project=SAGES20&url=urn%3Aevent pilot%3Aall%3Amedia%3 Atype%3Aint%2Fhtml&title=Abstracts
Category: Past Articles, Raising the Standard