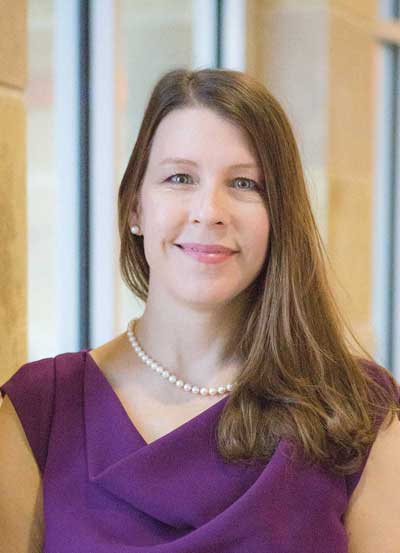 by Jennifer C. Seger, MD, FOMA, is the Co-clinical Editor of Bariatric Times; Diplomate, American Board of Obesity Medicine; Medical Director, Bariatric Medical Institute of Texas, San Antonio, Texas.
Dear Readers,
Much has been said and written to decry the validity of insurance-required preoperative weight loss as it pertains to outcomes. Indeed, there appears to be no decrease in complications, operating time, or length of stay.1 In fact, it has been shown in some studies that a forced delay in getting the patient to surgery can, in fact, lead to morbidity itself.1
How many of you still ask your patients to go on some sort of preoperative diet? This "ask" is indicative of your inherent belief that there is some utility to the patient losing weight before surgery. We all know the data that has shown that even a modest 5 to 10 percent loss of total body weight can have a tremendous effect on overall health and wellness. Who among you would not want to see your patient come to the operating room having had the best possible preparation? 
In many practices, medical obesity management has taken an important place in the aftercare for metabolic and bariatric surgery patients. What I hope to inspire you to think about is harnessing the power of these modalities before surgery! 
We should not delay surgery, but rather begin the patient's treatment at, or shortly after, the initial evaluation. Ideally, an initial consultation addresses information regarding nutrition, physical activity, behavior modification, and, yes, anti-obesity medications, if indicated. In our practice, even private pay patients generally must wait several weeks between their initial consult and surgery. This is not to punish them, but because we feel it is critically important to educate patients on how to be successful after surgery, in addition to obtaining any needed clearances or health optimization. 
Here is an example from our practice:
A 34-year-old male patient presented with an initial weight of 584lbs and a body mass index (BMI) of 83kg/m2. He underwent an uncomplicated sleeve gastrectomy in May 2021, and to date has lost 300lbs and is still actively losing weight. The patient's initial hemoglobin A1c was 7.2 percent on three medications (pioglitazone, metformin, and canagliflozin) and at four months preoperatively, it had already declined to 5.9 percent (on semaglutide and metformin); it is currently at 5.3 percent off all medications. 
Based on published data, the average weight loss for patients who have a sleeve gastrectomy is 60 percent of total excess body weight (TEBW), or about 30 percent of total body weight.2 This patient, who is now 15 months postoperative, has already lost 52 percent of his TOTAL body weight. Such results beg the question, should patients with high BMIs engage in a preoperative weight loss program? Would this decrease the perioperative complications in high-risk patients? Would such patients achieve an even greater total weight loss? Clearly, we do not have the answers to these questions because studies that involve the combined approach of medical and surgical weight loss have simply not been done. Perhaps now is the time.
This is just another example of how together, we are better.
In health,
Jenny Seger, MD, FOMA
References
American Society for Metabolic and Bariatric Surgery. ASMBS updated position statement on insurance mandated preoperative supervised weight loss requirements. Apr 2016. https://asmbs.org/resources/preoperative-supervised-weight-loss-requirements. Accessed 28 Sep 2022.

Fischer L, Hildebrandt C, Bruckner T, et al. Excessive weight loss after sleeve gastrectomy: a systematic review. Obes Surg. 2012;22(5):721–731.

 
Category: Editorial Message, Past Articles