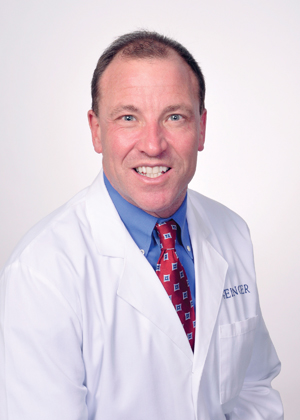 by Christopher D. Still, DO, FACN, FACP
Co-clinical Editor of Bariatric Times; Medical Director for the Center for Nutrition and Weight Management, and Director for Geisinger Obesity Research Institute at Geisinger Medical Center in Danville, Pennsylvania.
Dear Colleagues,
This is a very exciting time for clinicians treating obesity. Expected soon is the United States Food and Drug Administration (FDA) approval of semaglutide 2.4mg QW for the treatment of overweight and obesity. Novo Nordisk, the manufacturer of semaglutide, completed several phase 3 "STEP" (Semaglutide Treatment Effect in People with Obesity) trials with significant weight loss efficacy. For full disclosure, I serve as a consultant, a speaker, and have an investigator initiated research grant for/with Novo Nordisk. 
The STEP 1 trial involved some 2,000 participants and was recently published in The New England Journal of Medicine in March 2021.1 The findings revealed an average body weight loss of nearly 15 percent from baseline during 68 weeks of treatment with semaglutide 2.4mg QW plus lifestyle intervention. The placebo plus lifestyle intervention lost 2.4 percent body weight. Moreover, 86 percent of the treatment group lost at least five percent of their body weight. The gastrointestinal adverse events were in line with lose expected for this class of medications.
The STEP 2 trial, published in Lancet earlier this year,2 recruited some 1,200 participants with Type 2 diabetes (T2D) and overweight or obesity. This study compared semaglutide 2.4mg QW, 1.0mg QW, which currently is approved for the treatment of T2D, and placebo. The average body weight reductions were 9.64 percent in the semaglutide 2.4mg group, seven percent in the semaglutide 1.0mg group, and 3.4 percent in the placebo. The 2.4mg dose also achieved modestly better glycemic control, reduction in cardiometabolic markers, and improved physical activity. 
Finally, the STEP 3 trial, published earlier this year in JAMA,3 enrolled just more than 600 participants without T2D who were randomized to receive intensive behavior therapy and either semaglutide 2.4mg QW or placebo. Although the semaglutide and intensive behavioral therapy group reached an impressive 16 percent weight loss versus 5.7 percent in the placebo group, what was interesting to me was only a 1.0 percent efficacy difference between the STEP 1 (15%) and the more intensive behavioral therapy group of STEP 3 (16%). Behavior modification will undoubtedly be an integral component of weight management, the efficacy of semaglutide 2.4mg with or without intensive behavioral therapy in impressive and greatly exceeds the efficacy of the current anti-obesity medication currently FDA-approved.
There are several other STEP trials, and I encourage all of you to read them, but you get the "gist" that semaglutide 2.4mg could be a GAME CHANGER regarding the medical treatment of obesity. The big question will be reimbursement. It is my hope that given its significant efficacy in treating patients with obesity, and its safety profile, semaglutide 2.4mg will be widely reimbursed. This is a very promising time for the evolution of obesity medications, as we have many companies working in this space, which only further builds our resources to help patients.
Given the worldwide epidemic of obesity, semaglutide 2.4mg might just be "one small STEP for man, one giant leap for mankind"…. We'll see!
Be well,
Christopher D. Still, DO, FACN, FACP
References
Wilding JPH, Batterham RL, Calanna S, et al. Once-weekly semaglutide in adults with overweight or obesity. N Engl J Med. 2021;384(11):989.
Davies M, Færch L, Jeppesen OK, et al. Semaglutide 2.4mg once a week in adults with overweight or obesity, and Type 2 diabetes (STEP 2): a randomised, double-blind, double-dummy, placebo-controlled, Phase 3 trial. Lancet. 2021;397:971–984.

 

Wadden TA, et al. Effect of subcutaneous semaglutide vs. placebo as an adjunct to intensive behavioral therapy on body weight in adults with overweight or obesity: the STEP 3 randomized clinical trial. JAMA. 2021;325:1403–1413.

 
Category: Editorial Message, Past Articles