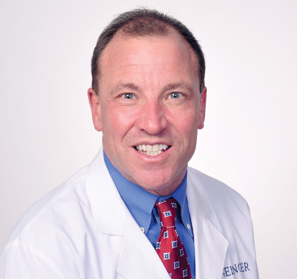 A Message from Dr. Christopher Still
Christopher Still, DO, FACN, FACP, Co-Clinical Editor, Bariatric Times; Medical Director for the Center for Nutrition and Weight Management, and Director for Geisinger Obesity Research Institute, Geisinger Medical Center, Danville, Pennsylvania.
Dear Colleagues,
I am frequently asked by patients and physician colleagues, "What exactly is an Obesity Medicine Specialist (OMS) and what do you do?" I would like to expand upon this growing specialty and provide food for thought on what an OMS does and how they fit into a surgical program.
An OMS:
Has expertise in the sub-specialty of obesity medicine; this sub-specialty requires competency in and a thorough understanding of the treatment of obesity and the genetic, biologic, environmental, social, and behavioral factors contributing to obesity.
Employs therapeutic interventions, including diet, physical activity, behavioral change, and pharmacotherapy
Utilizes a comprehensive approach that might include additional resources, such as nutritionists, exercise physiologists, mental health professionals, and bariatric surgeons, as indicated to achieve optimal results
Maintains competency in providing pre-, peri-, and post-surgical care of bariatric surgery patients
Promotes the prevention of obesity and advocates for those whom suffer from obesity
Helps to improve the patient experience and quality of care.
Another common question is, "How does an OMS fit into our surgical practice?" We work like any other "surgical-medical" physician team, similar to the cardiologist and the cardiothoracic surgeon or the medical oncologist and the oncologic surgeon. The OMS and the metabolic surgeon can provide exceptional care to patients seeking long-term and durable surgical treatments for their obesity and associated medical problems.
Some examples of how we align with surgical practices include:
Expanding the range of available obesity treatment options, especially for patients who do not meet criteria for metabolic and bariatric surgery
Providing continued counseling for patients who express interest in surgery but are not fully committed
Providing nutritional and exercise counseling
Prescribing and monitoring weight loss medications
Expediting preoperative medical assessments for optimizing patient's comorbidities
Completing "softer" system clearances so that specific specialty evaluations might be avoided
Providing routine post-operative follow-up visits, allowing surgeons to concentrate more appropriately on duties in the operating room
Evaluating patients with weight regain.
Our specialty has really grown in recent years. Much of this growth can be credited to the establishment of an Obesity Medicine Certifying exam. The American Board of Obesity Medicine (ABOM) certifying exam was established in 2013. This board certification is open to all physicians—including surgeons—who possess an interest and have demonstrated proficiencies in obesity. Like Dr. Morton, more and more surgeons are being certified each year.
I hope my description of what an OMS does has sparked your interest in recruiting or collaborating with an OMS. More information can be obtained from www.ABOM.org. Feel free to contact me if you have any questions about this specialty or how an OMS might work in your practice or institution.
Sincerely,
Christopher Still, DO, FACN, FACP
Category: Editorial Message, Past Articles