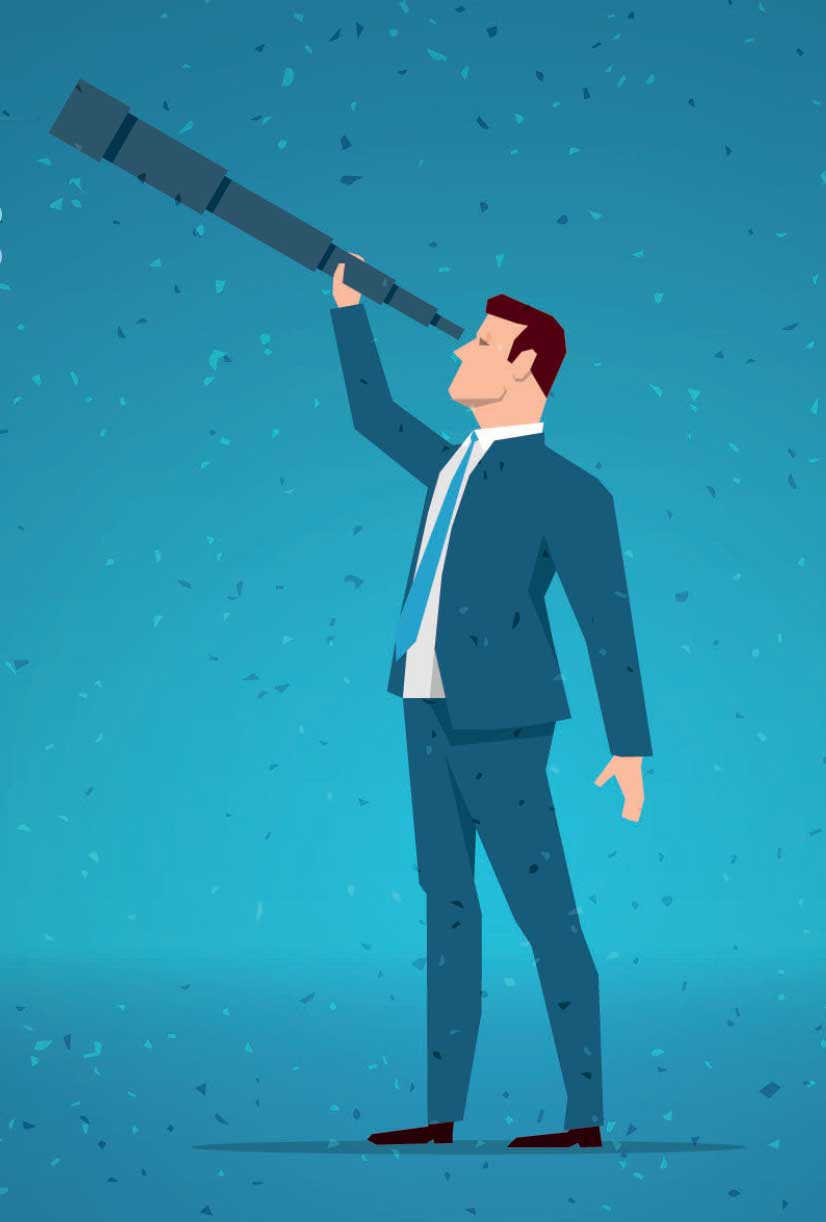 by Adrian Dan, MD, FACS, FASMBS
Dr. Dan is Medical Director, Weight Management Institute at Summa Health in Akron, Ohio, and Associate Professor of Surgery at Northeastern Ohio Medical University (NEOMED) in Rootstown, Ohio.
Funding: No funding was provided.
Disclosures: The authors have no conflicts of interest relevant to the content of this article.
Bariatric Times 2021;18(4):10–11
---
"…to our specialty, they were simply-put giants, the likes of which we will most certainly never see again."
For so many reasons, 2020 was a year that will likely never be forgotten. COVID-19 has permanently changed our specialty and altered every facet of our personal lives. Furthermore, we have lost some of the greatest pioneers whose tireless efforts and contributions laid the foundation for metabolic and bariatric surgery. Among them were Dr. Harvey Sugerman, Dr. Nicola Scopinaro, and the father of bariatric surgery, Dr. Edward Mason. The impact made by these individuals reached far beyond what could possibly be reflected in a column, and their legacy will certainly live on for centuries through the surgical therapies they have pioneered. How can we pay tribute and homage to these men in a way that is worthy of their greatness? It seems a task much too difficult to attain. Instead, I thought I'd recount my brief yet memorable personal interactions with them, ordinary for them but never to be forgotten by me.
In 2005, while I was a surgery fellow at the Cleveland Clinic, we hosted a large obesity surgery symposium. One of the distinguished faculty, traveling from Italy, was Dr. Nicola Scopinaro. I was tasked with giving Dr. Scopinaro a tour of this beacon of American healthcare. I knew of him but had not yet realized the magnitude of his contributions or the greatness of the presence I was in. He was a very charming man, perplexed by the notion that in the land of the free, one could not order French fries or smoke a cigarette on this hospital campus. I had the pleasure of showing him around and making small talk. Even to this day, I still think of our brief exchange as his name and the procedure bearing it ubiquitously reappear in bariatric literature and lectures. To me, Dr. Scopinaro was a humble giant whose amicable nature made him down-to-earth and approachable even to a mere tour guide.
Several years later, I learned first-hand about Dr. Harvey Sugerman's principles and the academic rigor that he brought to our discipline through his zealous management of Surgery for Obesity and Related Diseases (SOARD). As a new reviewer, sometimes overcome with clinical duties, his remarks about an overdue review were sharp and to-the-point. They simply struck fear into you, and I quickly learned that he meant business. Submissions were met with inquiring and imperative questions about the methodologies of the studies and about potential modifications that could strengthen a manuscript. He was vigilant and no-nonsense and performed his work as editor-in-chief with exemplary conviction. To me, Dr. Sugerman was a surgeon, unremitting in his quest for scientific perfection.
A few years later, I was asked to contribute a chapter in a bariatric textbook on the "History of Bariatric Surgery." At first I wasn't sure, but it turned out to be the single most enjoyable scholarly project I have ever pursued. Researching some of the early operations in our field revealed answers to questions I would otherwise not even have known to ask. While investigating the original gastric bypass, the vertical banded gastroplasty, and the inception of the American Society for Bariatric Surgery (ASBS), we had the opportunity to contact Dr. Mason by phone and speak with him about these landmark undertakings. At the age of 95 years (at that time), Dr. Mason was full of excitement and passion, as though he was just starting out. His welcoming enthusiasm about bariatric surgery was palpable and contagious. He asked that we did not divulge all that was discussed, as he was still working on an autobiography. To me, Dr. Mason was a brilliant pioneer whose unrelenting energy and passion never subsided.
But, these were just instances in time, only symbolizing the perspective a single young surgeon as our paths briefly crossed. As you will further hear from Dr. Jaime Ponce, an accomplished leader in the American Society for Metabolic and Bariatric Surgery (ASMBS) and International Federation for the Surgery of Obesity and Metabolic Disorders (IFSO), to our specialty they were simply-put GIANTS, the likes of which we will most certainly never see again.

---
Guest Perspective 
by Jaime Ponce, MD, FACS, FASMBS
Medical Director of Bariatric Surgery, CHI Memorial Hospital, Chattanooga, Tennessee. Past-President, American Society for Metabolic and Bariatric Surgery (ASMBS). 
---
In 2020, we lost three "giants" in our field of metabolic and bariatric surgery.
Harvey Sugerman, known by many of us for his high professional and academic standards, being a very honest researcher, and being very strict and opinionated. He was a pioneer in our field, publishing one of the first randomized clinical trials in bariatric surgery comparing vertical banded gastroplasty versus gastric bypass in 1987, as well as early studies on abdominal compartment syndrome, and he adventured as an investigator with the Lap-Band United States Food and Drug Administration (FDA) clinical trial. As a president of the American Society for Bariatric Surgery (ASBS), he led the creation of the Surgery for Obesity and Related Diseases (SOARD) journal, which he directed with high-quality standards and elevated it as one of the top surgical journals in few years. Anybody on the Editorial Board can remember the messages he sent when a reviewer did a poor job reviewing a paper! On a personal note, I worked closely with him in the Surgical Review Committee for the American Society for Metabolic and Bariatric Surgery (ASMBS) Center of Excellence program, as I followed him as a chair of this committee. His well-structured organization, strict adherence to the agenda, and leadership were valuable examples for my growing experience as a future leader in the ASMBS. 
Nicola Scopinaro, Italian, was one of the pillars of metabolic surgery, inventor of the bilipancreatic diversion in 1976, founder and life time honorary president of International Federation for the Surgery of Obesity and Metabolic Disorders (IFSO). It is fascinating to know that his interest in bariatric surgery started after he read Edward Mason's first article on gastric bypass surgery for the treatment of obesity in 1967. His academic production was vast, and he was recognized by the American College of Surgeons (ACS) with an Honorary Membership and the ASMBS with the Outstanding Achievement Award. But many people might not know that besides being a pioneer, he was brave and fearless—he tried every single sport including hang gliding and skydiving. He won Italian parachuting competitions for many years—he even participated at a World Championship, and his team won fourth place. Dr. Scopinaro is also in the Guinness World Records for a miraculous accident survival, being the only person in the world who survived a parachute malfunction, hitting the cement at a speed of 90 km/hour, suffering 13 fractures and other injuries. I always loved seeing him taking pictures of everybody and everything, and certainly he liked his smoking time. He was highly respected by many world leaders in the field.
Ed Mason, the "Father of Bariatric Surgery," was the inventor of the gastric bypass for the treatment of obesity, inventor of the vertical banded gastroplasty, founder and first president of the ASBS. He organized the field during colloquium meetings with the world leaders in bariatric surgery, hosting them at his home in Iowa. Besides being a pioneer, he was well ahead of his times, an innovator, and in times where computers were not available, he developed the International Bariatric Surgery Registry acknowledging the importance of data collection that now we believe is critical for quality. He also was curious and a careful observer, being one of the first people to acknowledge that diabetes improved in his patients with gastric bypass soon after the operation. I had the honor to visit him at his home in 2014. He was kind, smart, still emphatic in his scientific beliefs, enjoying life with his late wife Dordana, swimming every day as his routine exercise and believing in a healthy lifestyle to stay in good shape, and he lived to be 100 years. He was a true pioneer and visionary man.
Rest in peace to these three "giants" in metabolic and bariatric Surgery. I give my highest respect to them and their achievements.
Category: Past Articles, Perspectives