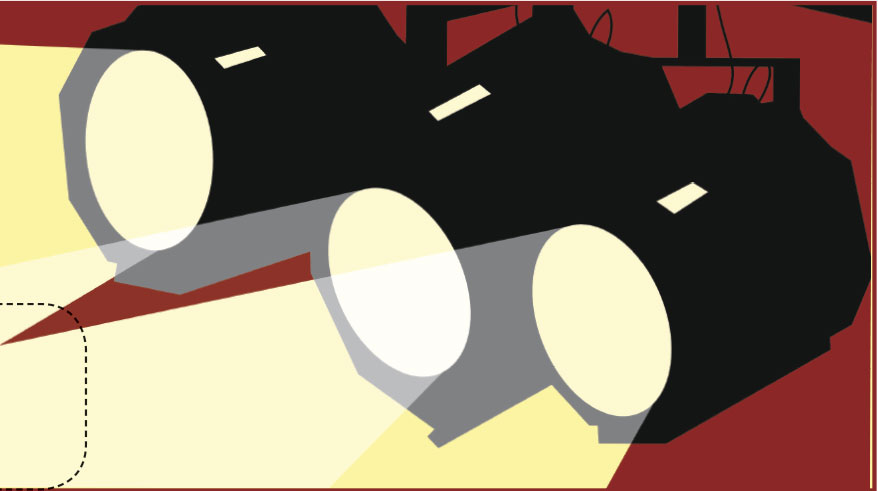 by Cristen Litz, MD, and Michel Murr, MD, FACS
Drs. Litz and Murr are with AdventHealth Tampa Bariatric and Metabolic Institute, Tampa, Florida.

FUNDING: No funding was provided.
DISCLOSURES: The authors report no conflicts of interest relevant to the content of this article.
Bariatric Times. 2020;17(8):14–16.
---
This column is dedicated to featuring accredited bariatric centers around the world, with a focus on their facilities, staff, statistics, processes, technology, and patient care.

The Bariatric and Metabolic Institute at AdventHealth Tampa specializes in advanced, personalized care to help its patients with obesity reach their weight loss goals. The center was established in 2005 as the Surgical Weight Loss Institute. Today, the Bariatric and Metabolic Institute offers a comprehensive, interdisciplinary, patient-centered approach using state-of-the-art, minimally invasive and nonsurgical procedures, including gastric sleeve, gastric bypass, and bariatric revisional procedures. The center offers preoperative evaluations, including dietary and psychological assessments, and focuses on patient education before and after surgery. The center's monthly support group provides ongoing encouragement to patients and their families throughout their journey.
An Accredited Center
Since 2010, the center has been accredited by the joint American Society for Metabolic and Bariatric Surgery (ASMBS) and American College of Surgeons (ACS) Accreditation and Quality Improvement Program (MBSAQIP). Patients ask about this designation and seek out the AdventHealth Tampa Bariatric and Metabolic Institute for its reputation and track record.
Our Staff
The center's interdisciplinary, on-site team consists of 22 staff members who work seamlessly in guiding patients along the continuum-of-care to ensure optimal outcomes. The center's three highly experienced surgeons are all Fellows of the ACS and members of the ASMBS. John A. Dietrick, MD, FACS, the center's medical director, was an integral player in establishing the center in 2005, and the center obtained ASMBS/ACS MBSAQIP accreditation under his auspices. Michel Murr, MD, FACS, a founding member of the ASMBS Florida State Chapter, has been a bariatric surgeon for two decades; in addition to pursuing research and conducting clinical studies that advance the field of bariatric and metabolic medicine, he is an Associate Editor of Surgery for Obesity and Related Diseases (SOARD). John Paul Gonzalvo, DO, FACS, offers bariatric surgery to adolescents, as well as adults, and leads the center's accredited fellowship program. Combined, these surgeons have more than 50 years of experience in bariatric surgery and have performed more than 7,500 bariatric procedures in addition to other laparoscopic, robotic, and endoscopic procedures.
The surgeons are assisted by three advanced practice providers, three medical assistants, and two bariatric surgery fellows. Two dietitians and one psychologist offer complementary services to the center's patients, and business and customer service operations are attended to by two receptionists, one coordinator, and one manager.
The center also employs four bariatric navigators who offer concierge services to patients in helping them schedule appointments, ensuring that they are educated and informed, and linking them to the emotional and spiritual resources they need.
Our Facility
AdventHealth Tampa is a 536-bed, tertiary care hospital where the state-of-the-art Bariatric and Metabolic Institute resides in an 8,500ft2 clinic with 13 exam rooms. The contemporary designed clinic space boasts large, sunlit windows and is furnished with bariatric-friendly chairs, doors, and lavatory fixtures.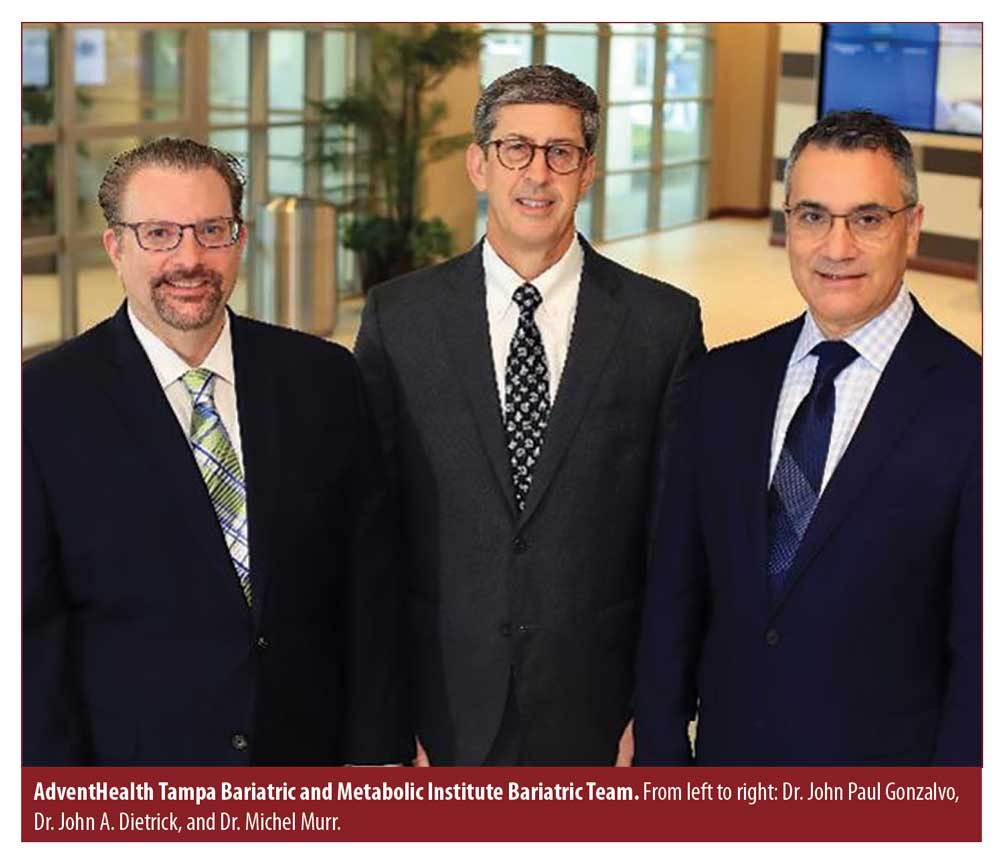 Surgical Volumes and Patient Demographics
Annually, about 350 surgical cases are performed at the AdventHealth Tampa Bariatric and Metabolic Institute; 85 percent of these are for female patients. In 2019, the mean age of the center's patients was 49 years. Primary procedures are Roux-en-Y gastric byass (RYGB) (45%) and sleeve gastrectomy (SG) (40%). Revisions comprise a high percentage (15%) of the center's case load relative to other centers. Additionally, patients with complicated strictures or leaks can undergo endoscopic stenting or balloon dilatations from Dr. Gonzalvo. See Interesting Case #1 on the next page, which illustrates innovative use of endoscopic interventions done at our center.
Managed Care
Managed care has a high penetration in Florida, particularly in the Tampa metropolitan area. The AdventHealth Tampa Bariatric and Metabolic Institute has strong relationships with local insurance companies and is on the forefront of managed care and bundled payments. Dr. Murr has advocated with the Florida legislature for policies that encourage more employers and insurance companies to include coverage for bariatric surgery as part of comprehensive obesity management. The center offers competitive self-pay pricing for patients whose policies do not include bariatric surgery.
Patient Assessment
The center adheres to the National Institutes of Health (NIH) criteria for bariatric surgery and the ASMBS guidelines. The center's patients all receive an interdisciplinary evaluation to ensure they are not only ready physically for bariatric surgery but are also prepared emotionally and spiritually for the lifelong lifestyle changes they will face. As part of patient assessment, resting metabolic rates are tested and become part of the dataset that guides surgeons in selecting the appropriate dietary counseling.
As part of the center's stress on personalized care, a patient-pathways model is used to determine if patients might benefit from other weight loss measures; only those who cannot maintain weight loss through other means are candidates for bariatric surgery. The patient pathway also assists those who relapse back to obesity following definitive treatment.
Coordinating Care
The center's four patient navigators are crucial to the care coordination process and the scheduling of procedures. Our navigators actively engage patients in their weight loss journey and pre- and postoperative progress by giving them real-time feedback on their progress, which enhances their overall care experience.
Patient Safety and Staff Training
The Bariatric and Metabolic Institute and hospital staff members are required to take four safety-related courses: management and recognition of bariatric surgery complications, sensitivity training, patient safety, and staff safety. The metabolic and bariatric surgery (MBS) committee meets quarterly with the hospital's inpatient nursing teams and focuses on continuous quality improvement and patient safety.
New Technologies
About three-quarters of bariatric surgical cases are done robotically, which reduces hospital stays dramatically.
Patient Follow-up and Adherence
The center focuses on longitudinal care, with education happening through every person who interacts with the patient. At every visit, return appointments are made, and patients receive routine follow-up through physical mail and email. Patients with insurance barriers can still receive the advice and coaching they need through support group meetings. The center's strong relationships and excellent communication with referring physicians is another boon for patients. Many of the challenges related to patient vitamin adherence and continuation of healthy choices are overcome through patient education materials, support groups and regular, lifelong follow-up.
Cost and Efficiency
Standardized processes and evaluations developed around evidence-based best practices have been essential to reducing costs and improving the center's efficiency. Putting into place enhanced recovery after surgery (ERAS) protocols have reduced lengths of stay.
Observed Trends
In recent years, we have noticed an increasing number of patients who are interested in robotic surgery, and a growing number of patient cases are revisions of previous bariatric surgery.
Excellent Care Everywhere
AdventHealth Tampa is leading the way in re-engineering delivery of bariatric care through its communities and multiple access points. AdventHealth Tampa is the flagship hospital in AdventHealth's West Florida Division, a collection of 11 hospitals in the west and central portion of Florida. As medical director of the West Florida Division's bariatric services at AdventHealth Tampa, Dr. Michel Murr is tasked with developing strategies to streamline patient selection process, education and in implementing system-wide quality improvement projects.
A Unique Program
As the region's tertiary care center for bariatric surgery for the AdventHealth hospital network, the Bariatric and Metabolic Institute's case mix includes a high proportion of revisions, comprising about 15 percent of cases. The center's surgeons have helped pioneer laparoscopic and robotic approaches to bariatric procedures and maintain a scholarly focus in advancing clinical research. The center's accredited bariatric surgery fellowship program trains two fellows annually.
COVID-19 Response
In response to the pandemic of COVID-19, we halted all elective bariatric procedures by March 23, 2020, and moved all office visit to telemedicine using Zoom. We trained our staff to work with patients who are apprehensive about videoconferencing and to acquaint them with this new technology and alleviate their concerns about privacy. After a brief trial with "established patients" we started using telemedicine for "new consults and patients;" similarly, all diet and psychology visits were done using Zoom. Admissions to the hospital were carefully triaged, and a few patients underwent urgent endoscopic stenting or laparoscopy for bowel obstruction.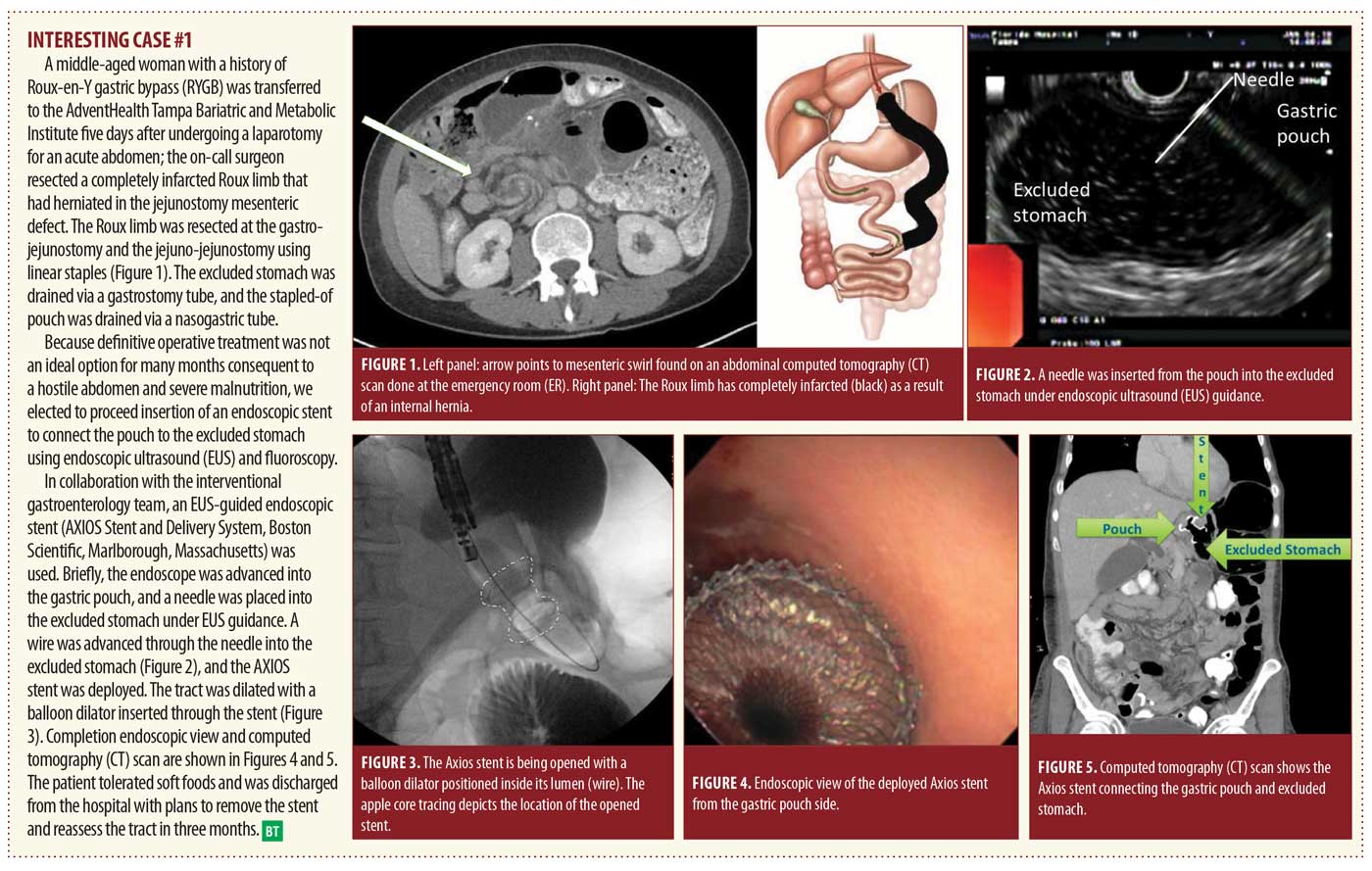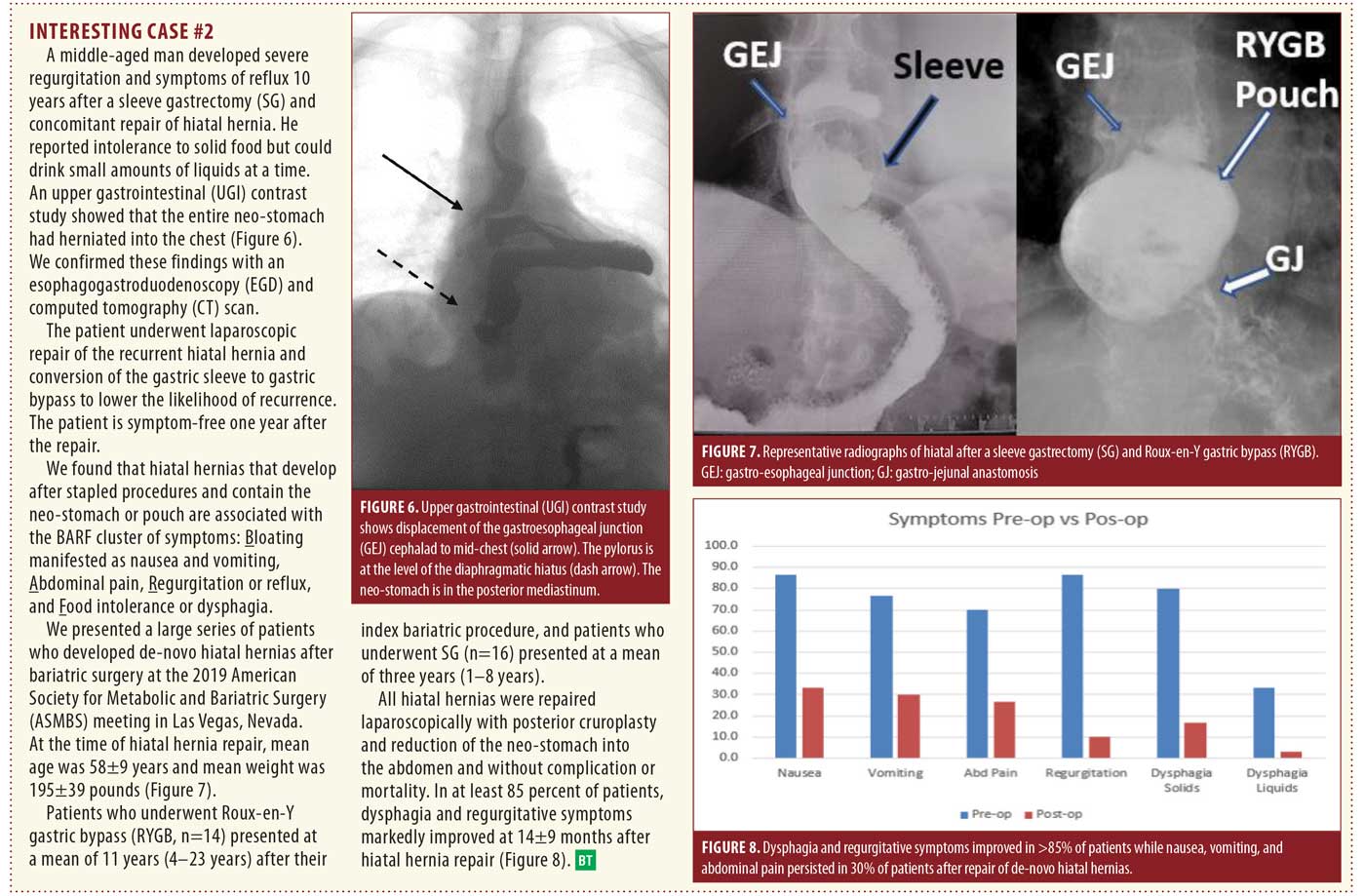 For more information about the AdventHealth Tampa Bariatric and Metabolic Institute, visit https://www.adventhealth.com/hospital/adventhealth-tampa/bariatric-and-weight-care.
Category: Bariatric Center Spotlight, Past Articles