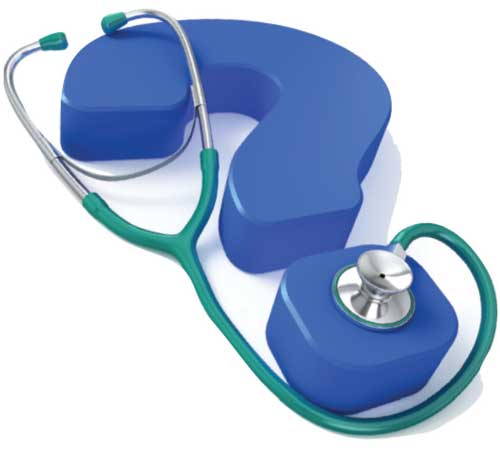 by Matt Hutter, MD, MBA, MPH
Metabolic and Bariatric Surgeon in the Department of Surgery; Director, Codman Center for Clinical Effectiveness in Surgery, Massachusetts General Hospital Weight Center at Massachusetts General Hospital in Boston, Massachusetts; President of the American Society for Metabolic and Bariatric Surgery (ASMBS).

FUNDING: No funding was provided.
DISCLOSURES: Matt Hutter, MD, MBA, MPH, is the president of ASMBS.
Bariatric Times. 2020;17(8):12
---
This column is dedicated to sharing the vast knowledge and opinions of the American Society for Metabolic and Bariatric Surgery (ASMBS) leadership—past and present—on relevant topics in the field of bariatric surgery.
The American Society for Metabolic and Bariatric Surgery (ASMBS) recently published a new position statement on bariatric surgery amid the COVID-19 pandemic. The statement, which was published in Surgery for Obesity and Related Diseases (SOARD), calls for the safe and rapid resumption of bariatric surgery in the United States and rejects the concept that bariatric surgery should be classified as elective surgery. We sat down with Matt Hutter, MD, MBA, MPH, president of the ASMBS and professor of surgery at Harvard Medical School, to discuss these issues.

What led to the ASMBS issuing a position statement on bariatric surgery and COVID-19?
Dr. Hutter: We felt we needed to provide clarity on the critical and unique nature of bariatric surgery and its impact on disease after others in the medical community classified it as an "elective surgery" that should not be resumed until the COVID-19 pandemic is declared over. We think this is wrong-headed thinking for several reasons, and we outlined those reasons in our position statement called "Safer Through Surgery," which was recently published in Surgery for Obesity and Related Diseases (SOARD).
What is the position of the ASMBS when it comes to bariatric surgery in the context of COVID-19?
Dr. Hutter: At the height of the pandemic, many non-COVID-19 procedures, including bariatric surgery, were rightly postponed. But not all procedures are alike, and as we begin to emerge from the crisis the distinction between procedures becomes very important. First, we strongly object to classifying metabolic and bariatric surgery as "elective." Bariatric surgery is medically necessary and the best treatment for those with the life-threatening and life-limiting disease of severe obesity. A better term would be "medically necessary time-sensitive surgery" or "medically necessary non-emergent surgery" to better reflect the effectiveness of timely intervention on the many life-threatening diseases it treats, including obesity, Type 2 diabetes (T2D), hypertension, and heart disease.
Second, COVID-19 might be a factor for quite some time, and the longer the treatment of obesity, T2D, and other related diseases are postponed, the greater the chance they will become worse, and even lead to early death.
Is it safe to perform bariatric surgery during the pandemic?
Dr. Hutter: Each state, doctor, hospital, and patient must make a decision as to when conditions for metabolic and bariatric surgery are right, but the sooner it can be safely performed, the more quickly obesity, T2D, and other diseases can be reduced or resolved. The ASMBS recommends that the precise timing for surgery be carefully considered based on factors including an individual patient's health status, local prevalence of COVID-19, and the availability of resources, including hospital beds, ventilators, and personal protective equipment (PPE).
Has the pandemic changed how the world views obesity and bariatric surgery?
Dr. Hutter: The pandemic that has brought this country to its knees has shown us that the best protection against the next one is a healthier population suffering less from obesity. Many people are coming to the understanding that obesity plays a role in many diseases, including COVID-19, where it has been identified as an independent risk factor for adverse outcomes.
Up to this point, though, most people have been more comfortable treating and dealing with the consequences of obesity rather than obesity itself. This needs to change, and more patients need access to evidence-based treatments such as bariatric surgery, which stubbornly remains at a 1 to 2 percent utilization rate among those surgically eligible. The ASMBS concludes its position statement as follows: "Before COVID-19 began, it was clear that patients with obesity were 'safer through surgery.' In the era of COVID-19, 'safer through surgery' for patients with obesity may prove to be even more important than before." I couldn't agree more.
How is the ASMBS helping its members through the COVID-19 pandemic?
Dr. Hutter: We are closely monitoring the impact of COVID-19 on bariatric surgery, with our top priority being the health and safety of our members, patients, and industry partners. Many of our members have volunteered on the front lines of the pandemic in New York City and elsewhere. Some are featured in our COVID-19 Resource Center, which also includes recordings of our ongoing webinar series. We've covered topics such as keeping patients engaged, avoiding professional burnout, restarting surgery and prioritizing cases, and embracing telehealth.
Category: Ask the Leadership, Past Articles