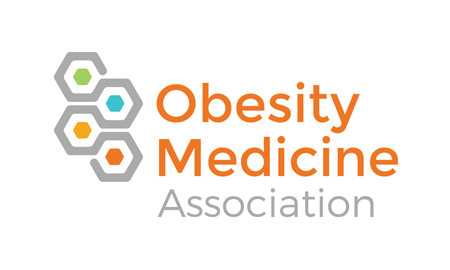 by Harold Bays, MD, FOMA, FTOS, FACC, FACE, FNLA
Dr. Bays is Medical Director and President of the Louisville Metabolic and Atherosclerosis Research Center in Louisville, Kentucky.
Funding: No funding was provided.
Disclosures: The author has no conflicts of interest relevant to the content of this article.
Bariatric Times. 2021;18(6):21.
---
Many weight loss programs and advertisements claim to provide quick fixes for weight loss. However, the disease of obesity most often requires chronic and careful personalization of a variety of treatment approaches. Obesity management is unlikely to be efficacious via a one-size-fits-all strategy, and it is more likely to succeed with a patient-centered approach.
Like bariatric procedures, anti-obesity medications are one component of a strategy involving multiple interventions. Anti-obesity medications can reduce hunger, increase satiety, and in some cases, affect the manner in which nutrients undergo gastrointestinal absorption.
Anti-obesity medications may be helpful for adults with a body mass index (BMI) of 30kg/m2 or greater, or adults with a BMI of 27kg/m2 in patients with adverse consequences of obesity, such as diabetes mellitus, hypertension, or dyslipidemia. Initiation of anti-obesity therapy is analogous to treatments of other metabolic diseases, in that patients should first undergo definitive diagnosis (which might include body composition analyses). Afterward, the clinician should evaluate potential causes of obesity (e.g., genetics, secondary causes, effects of concomitant medications, as well as nutrition, physical activity, and behavior status). Also, as with drug treatment of other metabolic diseases, the clinician should consider the relative indications, benefits, and risks of available therapies before recommending optimal anti-obesity medication. 
The effectiveness of anti-obesity medication is widely variable and differs with each patient. Both patients and clinicians should be aware of the indicated use of anti-obesity agents, as well as potential benefits and side effects. On average, weight loss effectiveness of anti-obesity medication might not always align with the patient's desired goal. However, weight loss can be enhanced when the drug treatment is integrated into a holistic care approach, which includes medical evaluation, education, healthful nutrition, physical activity and behavior modification. Even if patients do not achieve the degree of weight loss they desire, patients might benefit from the knowledge that modest body weight loss with anti-obesity drugs often can result in clinically meaningful improvements in blood sugar, blood pressure and blood lipids. The goal of anti-obesity medication should therefore strive to improve the health of patients, not just the weight of patients. The following is an overview of some of the anti-obesity agents approved for long-term treatment:
Liraglutide (Saxenda) is an injectable glucagon-like peptide-1 (GLP-1) receptor agonist. At lower doses (1.8mg per day), liraglutide is indicated to lower blood sugar among patients with Type 2 diabetes mellitus. Liraglutide 3.0mg per day is approved for treatment of obesity. Some patients might lose 5 to 10 percent of their body weight, especially with the liraglutide higher dose. Adverse reactions include nausea, diarrhea, constipation, vomiting, headache, decreased appetite, dyspepsia, fatigue, dizziness, abdominal pain, increased lipase, and renal insufficiency. Saxenda is contraindicated with personal or family history or medullary thyroid cancer or Type 2 multiple endocrine neoplasia syndrome, and should be discontinued in patients with suspected pancreatitis, gallbladder disease, or suicidal behavior and ideation. It can promote hypoglycemia, particularly in patients with diabetes mellitus treated with insulin or sulfonylureas.
Phentermine-Topiramate extended release (Qsymia) is a combination of phentermine (sympathomimetic amine) and topiramate. It is a Drug Enforcement Agency (DEA) Schedule IV drug. Some patients might lose an average of 5 to 10 percent of their body weight. Adverse reactions include paresthesia, dizziness, dysgeusia (abnormal taste), insomnia, constipation, or dry mouth. Providers should monitor for increased heart rate, suicidal behavior/ideation, mood and sleep disorders, cognitive impairment, metabolic acidosis, elevated creatinine, and low blood sugars in patients on anti-diabetes medications. Qsymia should be discontinued in patients with acute myopia and secondary angle glaucoma, and should not be used in patients with glaucoma or hyperthyroidism. Topiramate can cause birth defects. Phentermine/topiramate should not be started until a pregnancy test is negative; thereafter, the United States Food and Drug Administration (FDA) recommends women use effective contraception and have monthly pregnancy tests during treatment with phentermine/topiramate. Qsymia has a number of potential drug interactions.
Bupropion/Naltrexone (Contrave) is a combination of naltrexone (opioid antagonist used for addictions) and bupropion (used for depression and smoking cessation). Some patients might lose 5 to 10 percent of body weight. Adverse effects include nausea, constipation, headache, vomiting, dizziness, insomnia, dry mouth, diarrhea, and acute closure glaucoma. The bupropion component is an antidepressant, and antidepressants can increase the risk of suicide thinking in children, adolescents, and young adults; monitor for suicidal thoughts and behaviors. Contrave should not be used in patients with uncontrolled high blood pressure, seizure disorders, or drug/alcohol withdrawal. Contrave also has a number of potential drug interactions.
Several novel anti-obesity agents are in development, with a special emphasis on effects regarding blood glucose, blood pressure, blood lipids, and cardiovascular disease outcomes.
To learn more about the Obesity Medicine Association (OMA) or to become a member, visit: www.obesitymedicine.org.
Category: Medical Methods in Obesity Treatment, Past Articles