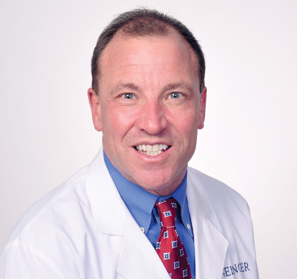 A Message from Dr. Christopher Still
Christopher Still, DO, FACN, FACP, Co-Clinical Editor, Bariatric Times; Medical Director for the Center for Nutrition and Weight Management, and Director for Geisinger Obesity Research Institute, Geisinger Medical Center, Danville, Pennsylvania.
---
Dear Readers,
September is National Childhood Awareness Obesity Month, and although many of us do not treat children and adolescents, awareness and prevention of obesity in early age is an important piece in solving the obesity epidemic as a whole. The most recent report puts the childhood obesity rate in the United States at 17 percent, which is alarmingly high considering the comorbid disease burden of obesity.[1] We are fortunate to have many available safe and effective options to treat obesity, but no one can argue that the ultimate solution is prevention.
It is never too early to think about prevention as mounting research suggests that obesity risk begins even before conception. Recent studies suggest that maternal and paternal obesity are predictive of obesity risk in their offspring, and a direct relationship has also been established between infant birth weight and body mass index (BMI) in later life. Most studies have found that individuals who have obesity in childhood and adolescence, especially those in the higher range of BMI percentiles, are more likely to have obesity as adults.
We can see through the ample research conducted, screening tools, and health/fitness initiatives, that the medical community as well as the general public recognize that childhood obesity is a top concern. The healthcare community takes great care in evaluating for obesity early. The American Academy of Pediatrics recommends screening BMI in children ages 6 to 18 years for obesity and referring them to programs to improve their weight status. Though controversial, many schools also send home BMI reporting to parents with information on obesity risk. I believe BMI reporting to parents/caregivers is important because you cannot fix a problem if you are not aware is exists.
While the public is becoming more aware of the comorbid conditions associated with obesity in adults, we must also emphasize that these comorbidities do not elude children. Unfortunately, this patient population is not protected from the devastating effects of this chronic and relapsing disease. Known comorbidities of obesity that were previously only seen in adults, such as type 2 diabetes mellitus (T2DM), nonalcoholic fatty liver disease (NAFLD), and hypertension, are now growing among this younger generation. Obesity also has an effect on the time and tempo at which boys and girls go through puberty.[2]
In terms of prevention, I am a believer in a modification of the "5-4-3-2-1-0 Go!®" counseling program developed by the Consortium to Lower Obesity in Chicago Children (CLOCC).[3] This program advocates the following steps for a healthy lifestyle:
5 servings of fruits and vegetables per day
4 servings of 8oz of water
3 servings of low-fat dairy.
2 hours or less of screen time a day
1 or more hours of physical activity per day
Measured outcomes of this program show it is an effective and promising intervention; parents who received counseling consumed more fruits and vegetables at follow-up, and parental exposure to messaging at children's school events was associated with higher water consumption.[4]
I like this approach because it is simple and can be applied to individuals of all ages. I always add to these recommendations. I think beverage consumption is important to overall diet, so I add "zero sugary drinks." I also add that three meals per week should be as a family unit. I feel this is an important factor in childhood obesity because, unlike adult obesity, the available food, habits, and other possible lifestyle contributors to a child's health are largely controlled by the family unit. It makes sense that a program focusing on educating the parents/caregivers is successful in bringing about change. While reaching everyone in the family represents a challenge, I believe it also presents a great opportunity to encourage all family members to adopt a healthy lifestyle.In terms of treatment, we of course have comprehensive lifestyle intervention programs that aim to achieve weight loss and healthy habits through counseling, diet, and exercise. Pharmacotherapy for obesity treatment in children and adolescents is currently being studied. The medication orlistat is approved by the United States Food and Drug Administration (FDA) for use in the management of obesity in adolescents ages 12 to 16 years, though available research emphasizes careful patient selection and risk stratification in prescribing it in this patient population, which I believe is essential when weighing all treatment options.
The risk/benefit equation must be weighed when considering any patient who might be a candidate for bariatric surgery. Surgical treatment in this patient population remains controversial, though the current long-term outcomes data are promising with two recent studies[5,6] showing improvement in weight and comorbid conditions in patients aged 13 to 21 following surgery. I think that bariatric surgery has a place in treating obesity in this patient population given they are good candidates based on risk stratification and that the surgery is performed at centers specialized to perform surgery in these patients.
Sincerely,
Christopher Still, DO, FACN, FACP
References
The Trust for America's Health and the Robert Wood Johnson Foundation. The state of childhood obesity. https://stateofobesity.org/childhood/ Accessed August 21, 2017.
Wagner IV, Sabin MA, Pfäffle RW, et al. Effects of obesity on human sexual development. Nat Rev Endocrinol. 2012;8(4):246–254.
Consortium to Lower Obesity in Chicago Children. Health Promotion and Public Education. http://www.clocc.net/our-focus-areas/health-promotion-and-public-education/5-4-3-2-1-go/ Accessed August 21, 2017.
Evans WD, Christoffel KK, Necheles J, Becker AB, Snider J. Outcomes of the 5-4-3-2-1 Go! Childhood obesity community trial. Am J Health Behav. 2011;35(2):189–198.
Inge TH, Jenkins TM, Xanthakos SA. Long-term outcomes of bariatric surgery in adolescents with severe obesity (FABS-5+): a prospective follow-up analysis. Lancet Diabetes Endocrinol. 2017;5(3):165–173.
Olbers T, Beamish AJ, Gronowitz E, et al. Laparoscopic Roux-en-Y gastric bypass in adolescents with severe obesity (AMOS): a prospective, 5-year, Swedish nationwide study. Lancet Diabetes Endocrinol. 2017;5(3):174–183.
Category: Editorial Message, Past Articles