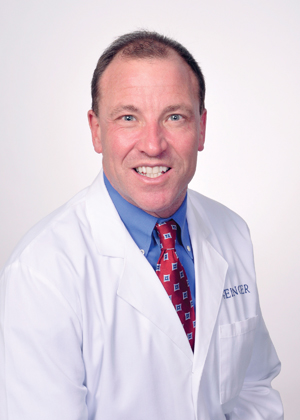 By Christopher Still D. Still, DO, FACN, FACP
Co-Clinical Editor of Bariatric Times; Medical Director for the Center for Nutrition and Weight Management, and Director for Geisinger Obesity Research Institute at Geisinger Medical Center in Danville, Pennsylvania.
Dear Friends and Readers,
This month, we are pleased to present another module in our Integrated Health Continuing Education Department, under the direction of Tracy Martinez, RN, BSN, CBN. Author Jay B. Brodsky, MD, Professor (Anesthesia) of the Department of Anesthesiology, Perioperative and Pain Medicine at Stanford University School of Medicine in Stanford, California, delivers a comprehensive clinical picture of the pathophysiology, assessment, recognition, treatment, and prevention of a potentially fatal surgical complication—rhabdomyolysis (RML). RML causes muscles to break down or leak, releasing the muscle cells' contents into the bloodstream. Though RML is considered a rare condition, it's important for every care team to be aware its causes, diagnosis, and treatment options in case they do encounter it in practice.
Personally, I have seen cases of RML and other rare conditions, underscoring the need for all of us to prepare for the unexpected because, if not treated properly and promptly, these conditions can have devastating, sometimes life threatening, consequences. With RML, patients are at risk for developing acute kidney injury (AKI). The mortality rate for RML is approximately 10 percent and is even higher for patients who subsequently develop AKI.1
In the past few years, incidents of exertional RML have flooded the news due to the popularity of high-intensity interval training and other "extreme" forms of exercise in which individuals are encouraged to push themselves to their physical limits. Headlines about body builders, marathoners, college athletes, and even teenagers in good physical condition requiring hospitalization post workout are warning the general public of the real possibility of not only exertional RML, but also its other causes.
RML is linked to physical causes, including trauma and compression, prolonged immobilization, exertion, muscle hypoxia, body temperature changes. Drugs and toxins, electrolyte imbalances, endocrine disorders, autoimmune disorders, genetic defects make up the nonphysical causes of RML. The complications of RML are preventable, and the syndrome has a good prognosis when diagnosed early and if the appropriate treatment is initiated promptly.1
Another obscure, preventable condition that comes to mind when recalling recent cases at Geisinger is sodium-glucose cotransporter-2 (SGLT-2) inhibitor-associated diabetic ketoacidosis (DKA). In fact, in a commentary published in Diabetes Care, Rosenstock and Ferrannini2 state that the safety concern with SGLT-2 inhibitors is often "predictable, detectable, and preventable," especially with euglycemic DKA [euDKA]). Unlike DKA, which is usually accompanied by high blood sugar, patients with euDKA have uncharacteristically mild-to-moderate glucose elevations. This makes it challenging to diagnose the condition.
One study3 found that treating physicians had missed the euDKA diagnosis in patients with Type 2 diabetes mellitus (T2DM) or were unaware of the link between SGLT2 inhibitors and DKA. And it's not just physicians who might be missing the signs. Patients in the same study didn't recognize symptoms either, which led to a delay in seeking treatment.3
In the same issue of Diabetes Care, Peters et al4 discussed cases of SGLT-2 inhibitor-associated euDKA in patients with T2DM. In line with treatment guidelines, they recommended that patients with T2DM who experience nausea, vomiting, or malaise or develop a metabolic acidosis in the setting of SGLT-2 inhibitor therapy should be promptly evaluated for the presence of urine and/or serum ketones. The drug should be stopped and, if caught early, the patient given hydration, carbohydrates, and insulin to prevent progression to DKA.3,4
As I discussed in February's message, SGLT2 inhibitors are part of a new class of antidiabetes drugs for which the United States Food and Drug Administration (FDA) mandates cardiovascular outcomes trials (CVOTs). SGLT2 inhibitors have been associated with improved cardiovascular outcomes. Recent news from the 2019 American College of Cardiology Meeting, held March 16 to 18, 2019, in New Orleans, Louisiana, reports that the next wave of headlines will come from trials exploring effects of SGLT2 inhibitors on heart failure and renal dysfunction. This is exciting news, and I look forward to trial results showing more benefits of SLGT2s.
Sincerely,
Christopher D. Still, DO, FACN, FACP
References
Grigorian A, Gabriel V, Nguyen NT, et al. Black race and body mass index are risk factors for rhabdomyolysis and acute kidney injury in trauma. J Invest Surg. 2018 Sep 13:1-8.
Rosenstock J, Ferrannini E. Euglycemic diabetic ketoacidosis: A predictable, detectable, and preventable safety concern with SGLT2 inhibitors. Diabetes Care. 2015; 38(9):1638–1642.
Meyer EJ, Gabb G, Jesudason D. SGLT2 inhibitor-associated euglycemic diabetic ketoacidosis: A South Australian clinical case series and Australian spontaneous adverse event notifications. Diabetes Care. 2018;41(4):e47–e49.
Peters AL, Buschur EO, Buse JB, et al. Euglycemic diabetic ketoacidosis: A potential complication of treatment with sodium–glucose cotransporter 2 inhibition. Diabetes Care. 2015;38(9):1687–1693.
Category: Editorial Message, Past Articles