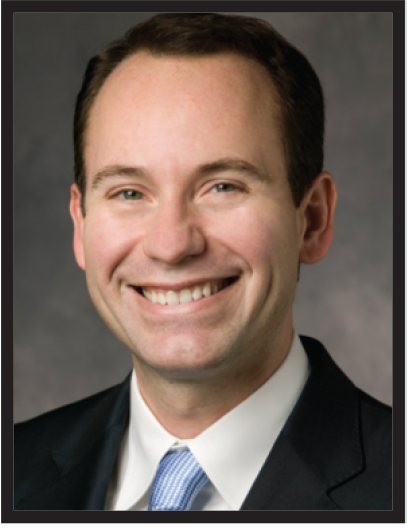 John M. Morton, MD, MPH
Clinical Editor of Bariatric Times; Chair, Metabolic and Bariatric Surgery Accreditation Quality Improvement Program (MBSAQIP), American College of Surgeons, Past President, American Society for Metabolic and Bariatric Surgery (ASMBS)
Dear Friends and Readers,
Welcome to the April 2019 issue of Bariatric Times. This month, in "Raising the Standard," Petrick and Gadaleta take a closer look at perioperative team-based care, also called enhanced recovery after surgery (ERAS). The second project of the Metabolic and Bariatric Surgery Accreditation Quality Improvement Program (MBSAQIP), ENERGY (Employing New Enhanced Recovery Goals for Bariatric Surgery) was developed to close gaps in knowledge about what best practices of ERAS should look like for bariatric surgery. The results of ENERGY showed that implementation of a large-scale enhanced recovery project in bariatric surgery is feasible and better adherence to the ENERGY protocol was associated with decreased extended length of stay and opioid-free recovery.
Postoperative pain control is a crucial component to ERAS. Murray and Barker share a new pain management protocol for patients who undergo bariatric surgery that they developed by combining ERAS protocols with the WILDA pain assessment scale, which stands for Words, Intensity, Location and Duration measures, Aggravating/Alleviating Factors. Their new scale, called WILDA Revised (WILDA-r)is a multimodal treatment algorithm that was designed to be flexible and applicable to most surgical techniques and surgeries. By employing WILDA-r in the care of a patient undergoing sleeve gastrectomy , they were able to reduce hospital stay, decrease adverse drug reactions, potentially decrease postoperative morbidity, and shorten the postoperative recovery course while improving patient satisfaction. Their pain management protocol also recommends that all surgery patients meet with the pain nurse practitioner preoperatively to formulate an individualized perioperative plan, and all patients on long-acting or extended-release opioids are evaluated for surgical clearance by the surgical team. Patient education, which is another element of ERAS, is also part of Murray and Barker's care plan.
This month's Risk Management column complements the discussion on pain management by addressing a growing concern among prescribers: in light of the opioid epidemic, should they consider no longer prescribing controlled substances to protect themselves from possible liability in cases of abuse and diversion of drugs, and even patient deaths due to overdose? Vanderpool answers that, although it is understandable for prescribers to be wary of the increased risk of governmental scrutiny and allegations of malpractice, providing appropriate clinical care remains the best way to reduce and manage risk.
Flanders and Gourash present the results of a survey conducted by the American Society for Metabolic and Bariatric Surgery (ASMBS) Advanced Practice Provider Task Force (APPTF) exploring options for professional specialty credentialing/certification for the advanced practice provider (APP) in the field of metabolic and bariatric surgery. Results indicate that there is adequate support to continue efforts toward the development of a credentialing option for APPs and the Taskforce is already working on next steps.
We hope you enjoy this issue.
Sincerely,
John M. Morton, MD, MPH, FACS, FASMBS 
Category: Editorial Message, Past Articles