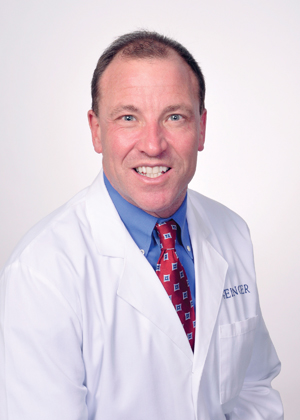 Dear Colleagues,
Early last month, I came across an interesting headline—"Surgery in a Pill" Developed to Mimic Benefits of Bariatric Surgery on Type 2 Diabetes.1 In this article, researchers at Brigham and Women's Hospital (BWH), Harvard Medical School, reported on the development of a new material that effectively mimics the effects of the Roux-en-Y gastric bypass (RYGB) procedure. Formulated as an oral pill, which they called LuCI (luminal coating of the intestine), the substance is designed to temporarily coat the intestine and act as a barrier that blocks dietary nutrients from contacting the lining in the small intestine. Though the study mainly looked at its effect on type 2 diabetes mellitus (T2DM), I suspect following trials will also look at weight loss and amelioration of other comorbidities.
This new technology—let's call it barrier treatment—might make its way into the obesity continuum of care if brought to market, making it a fifth option among the existing treatments: intensive lifestyle interventions (ILIs), pharmacotherapies, intermediate procedures (e.g., intragastric balloon, vagal nerve blocking), and bariatric surgical procedures. Though I do not believe such technology will replace bariatric surgery or the other treatments on the continuum of care, I think it will fill a niche and appeal to individuals who are seeking minimally invasive treatment that will not affect the brain. There are plenty of patients who could benefit from employing any option to treat their obesity.
This new pill is very similar to a product called Gelesis 100.2 Gelesis 100 is an orally administered capsule taken with water prior to a meal. The hydrogel particles are released from the capsules in the stomach and rapidly absorb water, hydrating to approximately 100 times their original size. My facility was involved in the Gelesis Loss Of Weight (GLOW) study, a randomized, double-blind, placebo-controlled, parallel-group study enrolling 436 adults with a body mass index (BMI) of 27 to 40kg/m2, including those with prediabetes or type 2 diabetes. The six-month study was conducted at 33 sites across the United States and several European countries, and an ongoing six-month extension study will provide additional safety and efficacy results out to one year. As recently as this past March, the manufacturing company announced it was preparing to file for approval.
But it's important to remember that obesity treatments, whether ILI, pharmacotherapy, barrier treatments, intermediate procedures, or surgery, do not stand alone. Patient should always have the support of clinicians to address behavior modification and nutritional needs and to monitor the efficacy of their treatment. With proper support in place, you give each option the best chance at being successful.
Of course, there are many considerations to address before such a product can be safely brought to market. For instance, researchers will need to determine patient selection and contraindications. One factor might be the simultaneous usage proton pump inhibitors or H2 blockers like Zantac and Pepcid. Another consideration is whether the pH of an individual's gastrointestinal tract might affect the barrier material.
It's interesting that everyone is trying to mimic the superior effects of bariatric surgical procedures, especially RYGB, sleeve gastrectomy, and duodenal switch (DS). I find it encouraging that we are thinking outside the box, looking at bariatric surgery more closely and determining how it works. This shows that there is a lot that can be learned from surgery that could possibly translate to new technology, such as "surgery in a pill."
Sincerely,
Christopher Still, DO, FACN, FACP
References
"Surgery in a Pill" Developed to Mimic Benefits of Bariatric Surgery on Type 2 Diabetes.

 

Genetic Engineering and Biotechnology News. June 11, 2018. https://www.genengnews.com/gen-news-highlights/surgery-in-a-pill-developed-to-mimic-benefits-of-bariatric-surgery-on-type-2-diabetes/81255904?q=diabetes%20pill. Accessed June 12, 2018.

Gelesis100 Achieves Significant Weight Loss with Excellent Safety Profile in Pivotal Study. September 25, 2017. http://www.gelesis.com/press-releases/25092017.php. Accessed June 12, 2018.

 
Category: Editorial Message, Past Articles