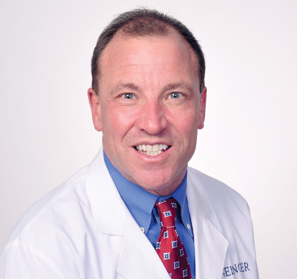 By Christopher D. Still, DO, FACN, FACP
Co-Clinical Editor of Bariatric Times; Medical Director for the Center for Nutrition and Weight Management, and Director for Geisinger Obesity Research Institute at Geisinger Medical Center in Danville, Pennsylvania.
Disclosures: Dr. Still participated in the Gelesis Loss Of Weight (GLOW) pivotal trial; ClinicalTrials.gov identifier NCT03008954.
Dear Friends and Readers,
Last month, the United States Food and Drug Administration (FDA) approved two new therapies for the treatment of obesity, both of which are nonsurgical options for patients with body mass indices (BMIs) as low as 25kg/m2 with or without comorbidities.
The first product, Plenity™ (Gelesis, Boston, Massachusetts), is an oral hydrogel pill that induces feelings of fullness without adding calories. It is a prescription only therapy that should be taken with water before lunch and dinner.
Plenity, which was formerly called Gelesis100, first entered my radar last summer when I came across the headline—"Surgery in a pill" developed to mimic benefits of bariatric surgery on Type 2 Diabetes." In this article,1 researchers at Brigham and Women's Hospital (BWH), Harvard Medical School, reported on the development of a new material—a matrix containing cellulose and citric acid—which they called LuCI (luminal coating of the intestine). that effectively mimics the effects of the Roux-en-Y gastric bypass (RYGB) procedure. This matrix is designed to temporarily coat the intestine and act as a barrier that blocks dietary nutrients from contacting the lining in the small intestine. 
In July 2018,2 I referred to this hydrogel therapy as a "barrier treatment" in the obesity continuum of care that already includes the following: intensive lifestyle interventions (ILIs), pharmacotherapies, intermediate procedures (e.g., intragastric balloon, vagal nerve blocking), and bariatric surgical procedures. I stated that, though I do not believe such technology will replace bariatric surgery or the other treatments on the continuum of care, hydrogel therapy might fill a niche and appeal to individuals who are seeking minimally invasive treatment that is not centrally acting (i.e., will not affect the brain). There are plenty of patients who could benefit from employing any of the available options to treat their obesity. In fact, the FDA approval letter states that treatment using the Plenity device must be offered in combination with diet and exercise. Sidenote: Plenity is considered a medical device because "it achieves its primary intended purpose through mechanical modes of action consistent with mechanobiology constructs."  In other words, the body doesn't absorb the hydrogel (it passes through the gut and is excreted in the stool).
According to the Gelesis Loss Of Weight (GLOW) study, nearly 60 percent of people who took the Plenity capsules lost five percent of their weight, and 27 percent achieved weight loss greater than 10 percent of baseline. In the placebo group, 42 percent of participants lost five percent of baseline body weight, and 15 percent lost 10 percent or more. Additionally, participants using Plenity were twice as likely as placebo users to lose at least 10 percent. Though these percentages seem modest compared to the average weight loss expected after a bariatric surgical procedure, as I've said before, even a modest weight loss is significant and can lead to improvement of comorbidities.
In fact, among GLOW study participants with prediabetes or lifestyle-treated type 2 diabetes, those taking Plenity were six times more likely to lose 10 percent of their baseline weight by the end of the study.
The second product to be approved last month is the TransPyloric Shuttle (TPS) Device (BARONova, Inc., San Carlos, California), is approved for individuals with BMIs between 30 and 40kg/m2.3 About the size of a small peach, the TPS device is delivered and retrieved endoscopically and relies on its mechanical structure to maintain its shape to keep it in the stomach. Once in stomach, it is designed to slow the passage of food so patients feel full sooner and stay full longer. The TPS approval also includes a clause about adding lifestyle modification counseling for patients during the treatment period to help develop and maintain healthier habits. Data from the ENDObesity® II study, showed that approximately 67 percent of people treated with TPS lost five percent or more of their body weight, which exceeded the study endpoint target of 50 percent. Forty percent of people treated with TPS lost 10 percent or more weight. 3
With both devices showing clinically meaningful weight loss results, I'm excited that these new therapies will now be available to the patient population with lower BMIs and can help aid in achieving important health benefits.
Sincerely,
Christopher D. Still, DO, FACN, FACP
References
Greenway FL, Aronne LJ, Raben A, et al. A randomized, double‐blind, placebo‐controlled study of Gelesis100: A novel nonsystemic oral hydrogel for weight loss. Obesity (Silver Spring). 2019;27(2):205–216. Epub 2018 Nov 13.
Still CS. New Technology on the Horizon—"Bariatric Surgery in a Pill." Bariatric Times. 2018; 15(7):3.

Press release. BAROnova's TransPyloric Shuttle® (TPS®) Positive Pivotal Trial Data Presented at the 2018 Obesity Week Conference. November 15, 2018.
Category: Editorial Message, Past Articles